Many people find the type of speakers installed in a boat to be just as important as the speakers they install in their cars. Enjoying time out on the water often means enjoying good music, and with the sound of waves and other marine motors in the area, speakers with resonating sound and high volume capabilities become essential. Marine speakers come specially sized for the design and build of a boat, so they are not interchangeable with audio speakers. Instead, these speakers feature designs meant for boat use only. To find the right marine speakers, shoppers can investigate the top marine speakers and buy them locally or online at eBay.
| | |
| --- | --- |
| 1 | Alpine SPR-M700 7-Inch Type-R Marine Speakers with Silver Grilles |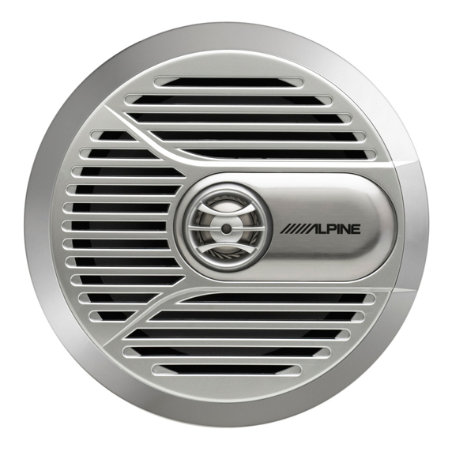 The Alpine SPR-M700 7-inch Type-R Marine Speakers with silver grilles offer technology meant for boat use. This set plays MP3 digital music from devices like iPods via USB ports and includes a radio tuner and compatibility with Alpine radios and Bluetooth connectors. The outside of the speakers features a waterproof sealant to protect them against the elements.
---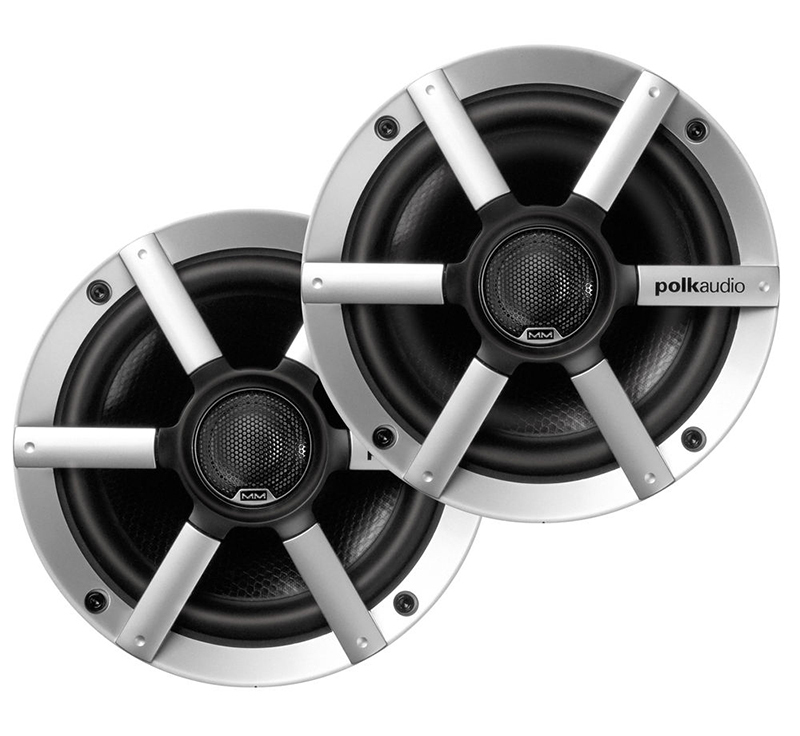 Designed especially for water use with a sealed exterior, the Polk MM651UM speakers work in a speaker can or installed directly onto a boat. A built in tweeter allows for a more steady sound when at high speeds, while Polk's Dynamic Balance technology delivers a sound free of distortion.
---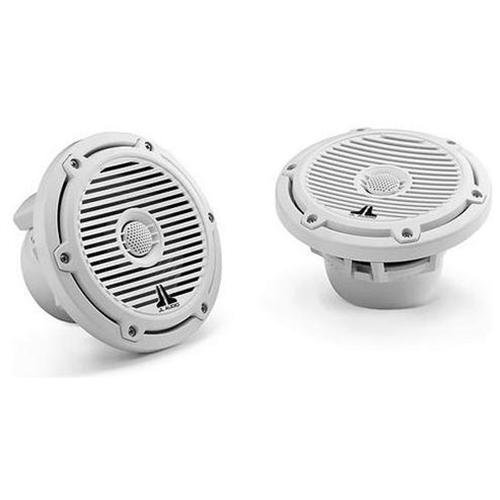 With its compact coaxial design, the JL Audio M650 speakers fit in smaller spaces than their non-coaxial counterparts. The woofer on these speakers comes specially designed for open-air use, delivering powerful bass sounds. Meanwhile, the dome tweeter works to balance out high notes.
---
| | |
| --- | --- |
| 4 | JL Audio MX650 Speakers |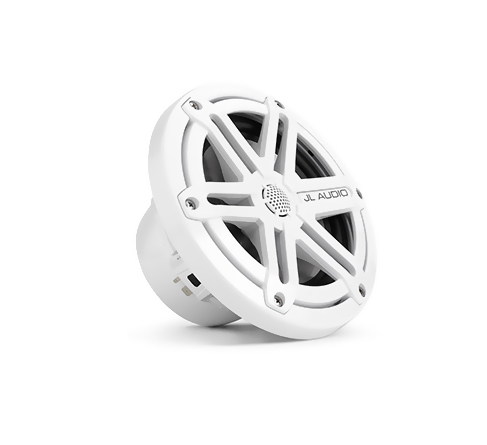 The JL Audio MX650 speakers come with a similar build to the JL Audio M650 meant for a smaller marine vehicle, as the sounds do not play as sharply and voluminously. While fast water riding does not detract from the sound, a more open-air boat might. These speakers offer a white outer grille with waterproof qualities.
---
| | |
| --- | --- |
| 5 | Pioneer TS-MR1640 Speakers |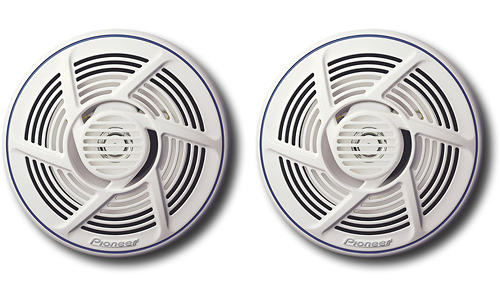 Water- and weather-resistant, the cone woofers on the Pioneer TS-MR1640 speakers come protected against heat, humidity, and the salt of the ocean. They feature 30 W of nominal power, while gold-plated inner terminals allow for a better current transfer than many other marine speakers.
---
| | |
| --- | --- |
| 6 | Wet Sounds XS-650 Speakers |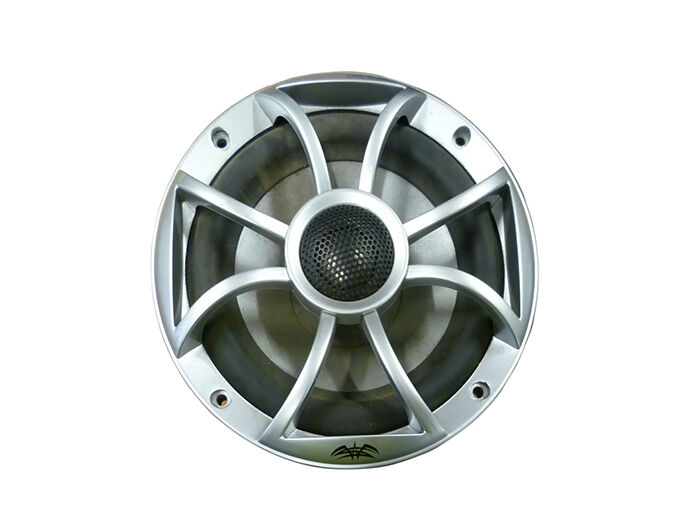 The Wet Sounds XS-650 speakers feature a moulded composite cone woofer that handles the deeper sounds, while a dome tweeter delivers higher sounds. Materials inside these speakers include rubber, titanium, and fibreglass, which protect them against the elements while delivering an even sound.
---
| | |
| --- | --- |
| 7 | Wet Sounds XS-65 Speakers |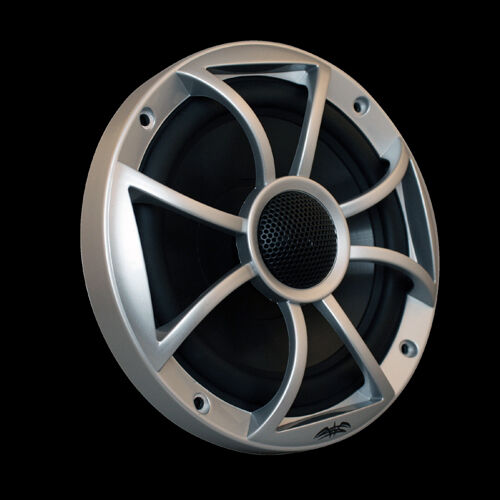 Built much like the Wet Sounds XS-650, Wet Sounds XS-65 speakers do not play at the same high volumes as the XS-650. These speakers feature rubber, titanium, and fibreglass for weather-resistant qualities, as well as silver grilles for a stylish and sleek look. Shoppers have their choice of either a black or silver cone woofer.
---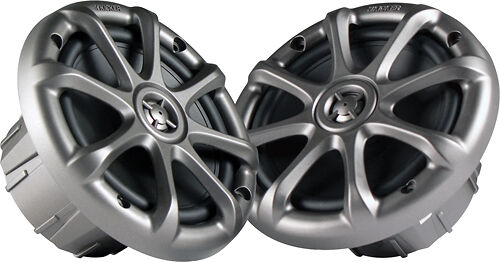 The Kicker KM6200 comes with a classic silver grille that gives it a distinct marine look. Treated with a UV protectant, they withstand harsh weather and marine elements. Each speaker has about 180 W of power and a tweeter that produces high frequency sounds.
---
| | |
| --- | --- |
| 9 | Rockford Fosgate M262 Speakers |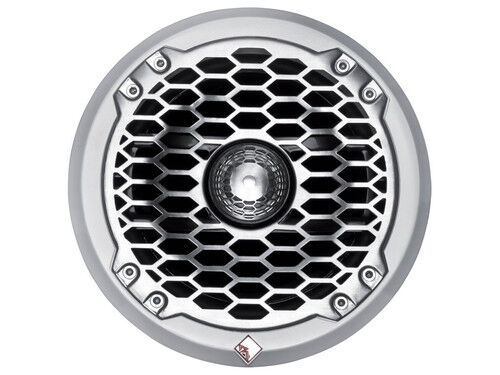 Made specifically for marine use, the Rockford Fosgate M262 speakers come with a gold-plated internal system that resists water and wind corrosion. The stainless steel silver grille provides waterproofing. High frequency sounds play with little interference due to the tweeters, and mounting hardware comes with this set.
---
| | |
| --- | --- |
| 10 | Infinity 612m Speakers |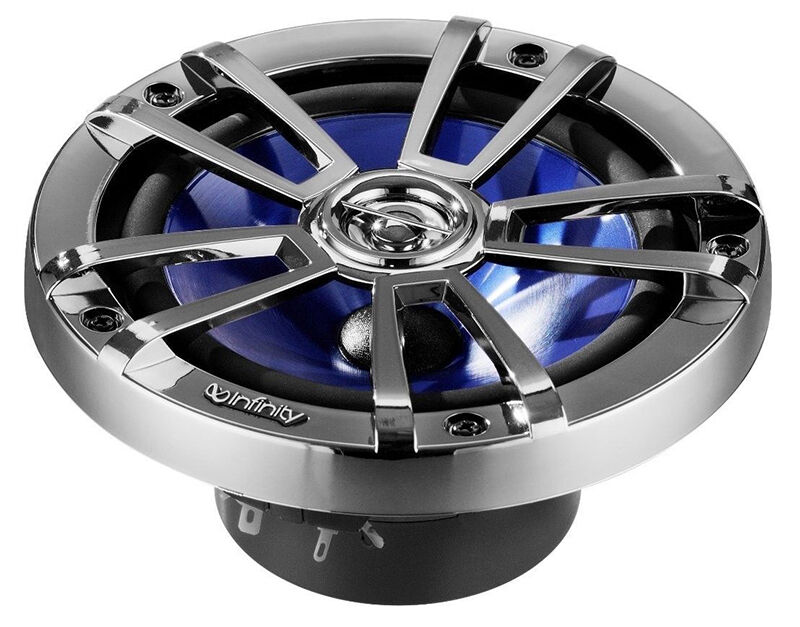 A polyurethane sealed cone with weather-resistant qualities makes Infinity 612m speakers ideal for marine use. These speakers come with two-way power, emitting 225 W per speaker for high volume heard above the wind and waves. The silver grille comes treated with waterproof polypropylene, while a corrosion-proof outer basket protects the speakers against salt water.
---
How to Buy Marine Speakers on eBay
Shopping for marine speakers on eBay is simple thanks to the Search bar found on any page of the site. Just enter the brand of speaker you are looking for to find a model that works for your boat. For a more refined search, specify the size speakers you want as well. Look to trusted sellers with high feedback ratings and longtime eBay experience to buy with confidence.