Commonly used in studios and for capturing live events,
microphones for recording vocals
come in several sizes to accommodate the needs of a wide variety of users. In addition to microphones that rest in holders or on stands, some models hang from the ceiling or sit comfortably on a table or desk for maximum versatility and vocalist comfort. Whether the mic comes from a local electronics shop, musician equipment warehouse, or online at
eBay
, a bit of research into the top microphones for recording vocals affords shoppers the ability to pick the best device for their needs and to make an informed and confident buying decision.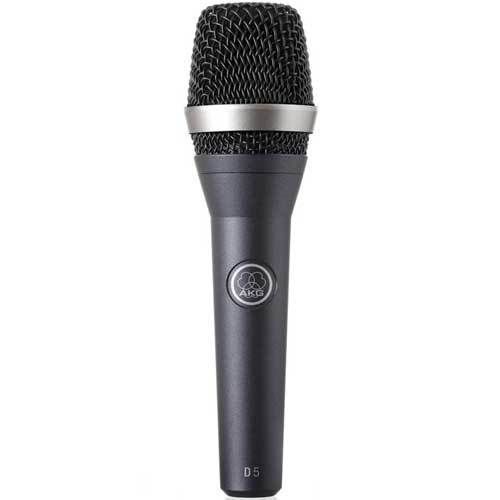 Slim and lightweight, the AKG D 5 handheld vocal recording microphone works well for both lead and back-up vocals. The proprietary Varimotion diaphragm coupled with the supercardioid wiring pattern promotes high feedback suppression to let clear high-, mid-, and low-range vocals shine through. In addition, the integrated pop filter and heavy-duty mesh grille ensure good performance.
---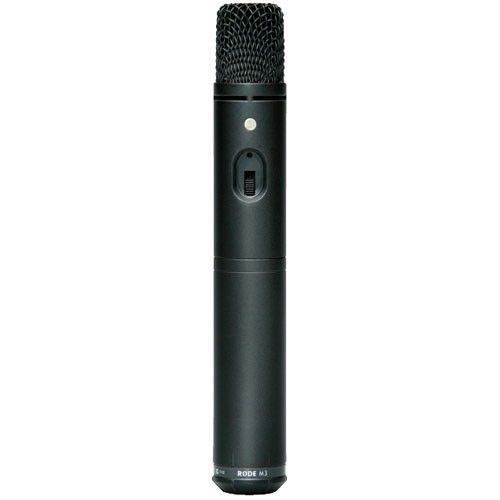 Designed for live or recording use, the Rode M3 features a heavy-duty condenser capsule and a full metal body for durability and long-lasting power no matter the length of the session. A selectable filter and a -10 dB to -20 dB level attenuation allow for fuss-free recording with low distortion and reduced static.
---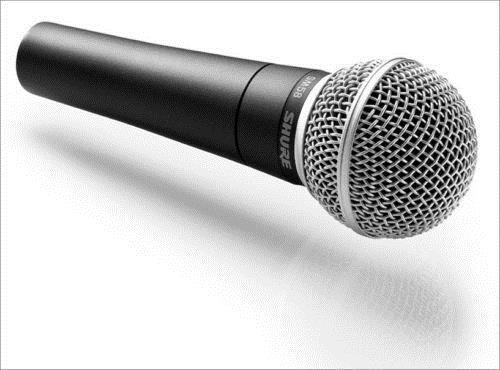 The Shure SM58 handles vocals as well as harmonica and karaoke recording indoors and out. The smooth, slim body fits easily into hands of all sizes and a built-in filter masks breath intake sounds as well as other mouth sounds that detract from the music.
---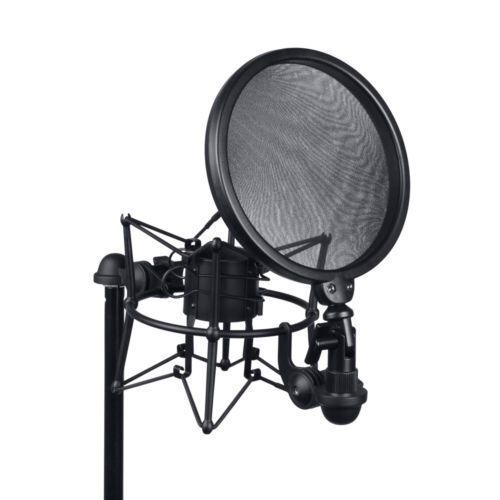 Thanks to its self noise level of only 5 dBA, the Rode NT1-A lends itself well to both home and professional studio recording. The body and grille coordinate with a wide range of mic stands and fixtures, including tall adjustable stands, tabletop models, and hanging mounts. Due to its low noise and extended dynamic range, virtually no distortion or interference transfers to the recording.
---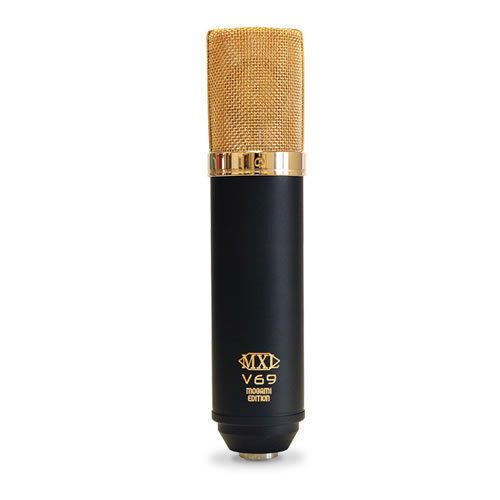 The MXL V69 ME microphone offers a vintage sound thanks to the addition of Mogami cables and internal wiring. The rich tones and clear vocal transmissions create satisfying recordings across all genres and the 25-mm capsule condenser reduces the impact of mouth sounds for a clean and pleasing end product.
---
| | |
| --- | --- |
| 6 | Avant Electronics Avantone CR-14 |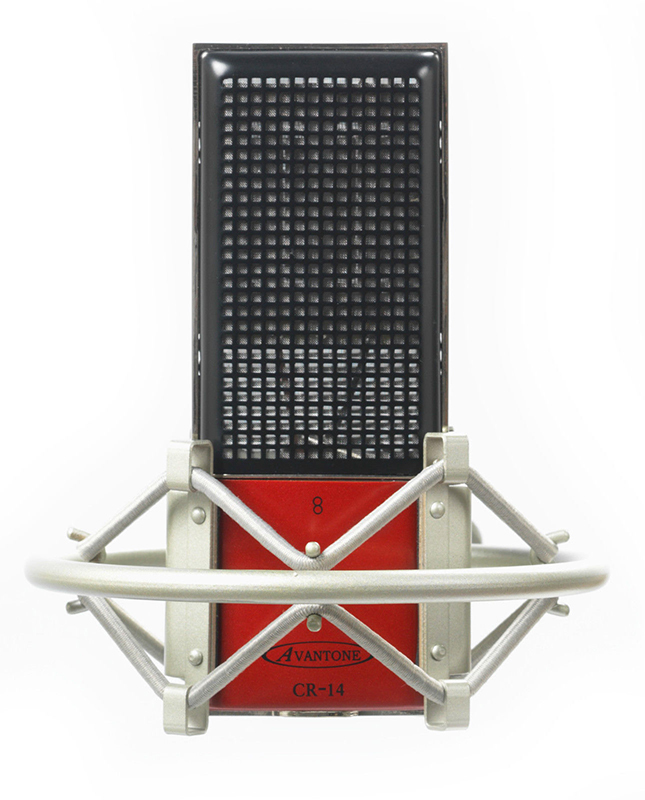 The Avant Electronica Avantone CR-14 ribbon microphone captures vocal performances of all types and tones. This mic features a high sensitivity rating and an accurate transient response, translating to smooth vocals as well as accurate tonal performance when capturing instruments.
---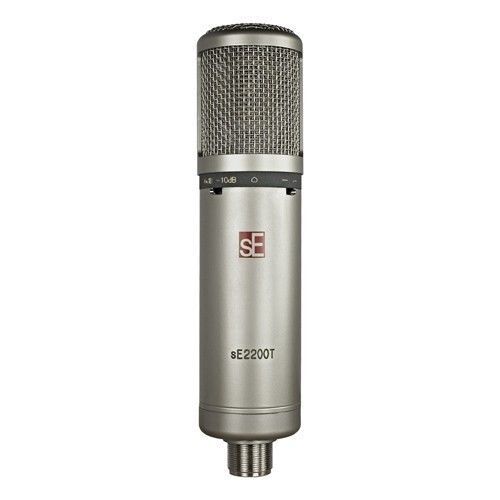 Minimalistic in design, the sE Electronics sE2200T condenser microphone provides rich and smooth mid- and high-range vocal capture. Thanks to the vacuum-plated diaphragm, 10-dB pad, and low-cut filter, background and mouth noises do not cause interference and the high frequency response provides a pleasing clarity and tone to the final recording.
---
Beneficial for high- and low-range vocalists, the Maroon Audio MT100 draws upon vintage styling with a modern flair that enhances lyrical music of all genres. The wide diaphragm and high sound filter make this mic suitable for single artists on a stand as well as a full room recording when mounted from the ceiling. In addition, a high frequency response and sensitivity impart true-to-life sound without background distractions.
---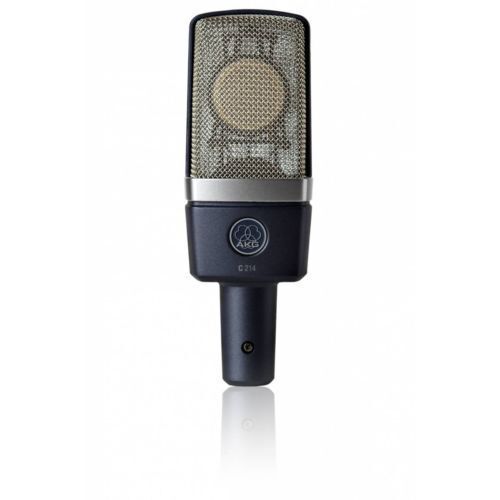 With its proprietary dual-capsule construction and extra large diaphragm, the AKG C214 records cleanly and easily on the stage or in the studio. The integrated suspension and all-metal die-cast body reduce vibration carryover from the floor, and the generous dynamic range picks up clear vocals as well as musical accompaniment.
---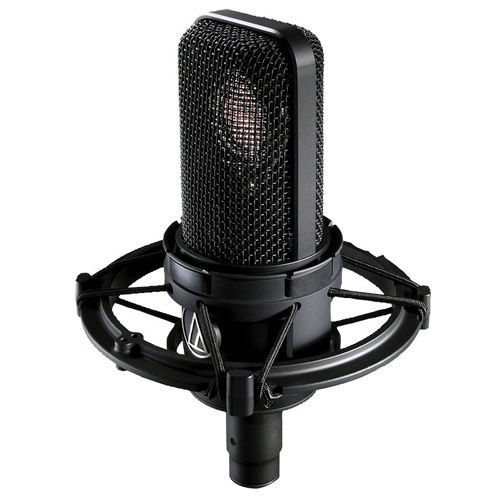 The Audio-Technica AT4040 microphone provides natural sonic characteristics whether used to record only vocals or a full instrumental set. Thanks to the transformerless circuitry and wiring, low-frequency distortion dissipates and the precision brass grille provides optimum sensitivity of -32 dB.
---
How to Buy Microphones for Recording Vocals on eBay
When shopping on
eBay
for a microphone to record vocals, it is important to be clear, concise, and specific with your search in order to locate the perfect mic for the job quickly and easily. For example, instead of using a generic term such as "microphone" whilst querying using the eBay Search bar, try more precise verbiage such as "AKG C-214 microphone", "Audio-Technica recording microphone", or "Shure professional vocal microphone" for targeted results. After you locate the perfect microphone, you can complete the purchase with a few clicks of the mouse and the seller readies your shipment for delivery straight to your post in a matter of days.