---
Otherwise known as onesies and snapsuits,
bodysuits
are one of the first things you should buy. Not only do these look cute, but they also play an important role in keeping your baby's nappy in place. Worn underneath baby clothes, the bodysuit can help to stop the clothes from rubbing against and irritating your baby's skin. In summer they can also be worn alone.
When choosing bodysuits, it's a good idea to ensure they snap at the bottom. This makes it easier when it comes to changing the nappy; something that needs to be done a lot throughout the day!
You should also make sure the bodysuit is created with organic or 100% cotton for maximum comfort. There are literally hundreds of styles of bodysuits out there from novelty designs to cute baby patterns.
---

9. Romper suit

Another type of suit you'll want to invest in is the romper suit. These are basically one-piece outfits that make dressing your baby incredibly easy. They are ideal for those busy mornings where there just don't seem to be enough hours in the day. Throw on a romper suit and your baby will be ready to go with you on your daily routine.
Again there are a large number of styles available out there. For little boys there's the option to buy dungaree style rompers and for little girls you have a number of cute embroidery rompers available.
---

8. Sleepwear
It's always a good idea to invest in proper sleepwear for your baby. There are sleeping gowns you can buy that are open at the bottom. These make it so easy for those nightmare 3AM nappy changes.
You can also buy sleeping sacks, though these tend to be a little heavier than the gowns. They are also closed at the bottom and they act more like a blanket without exposing your baby to a chance of suffocation. Therefore sacks can be a much safer investment.
---

7. Bibs
Babies are messy. From sick to dribble; it's amazing how many things can end up on your baby's clothing. To prevent having their clothes permanently in the washing machine,
bibs
can really come in useful. Like all baby clothes, there are many different designs for baby boys and girls to suit your needs and most come in packs so you always have one spare.
---
6. Footwear
While you don't need to go mad and buy several pairs of footwear, you will need something to keep your baby's feet warm and toasty. Instead of buying expensive baby trainers, all you really need is a few good pairs of baby socks.
There are also crib slippers available for night-time wear. You'll only need to buy trainers and
baby shoes when your child starts to walk.
---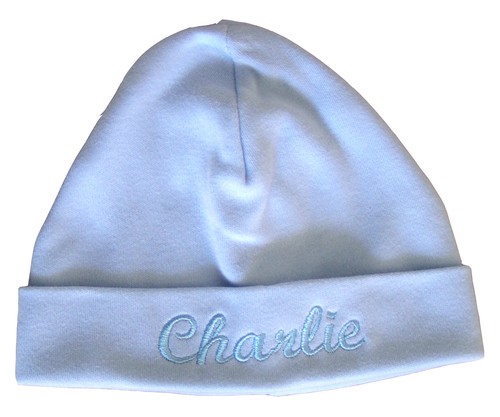 5. Hats

A good quality hat will help to ensure your baby's head stays warm; particularly in the cold winter months. Wool blend, cotton and knit hats are recommended. For sunny days you should have a wide brimmed hat that's created with UPV fabric.
---

4. Mittens

Mittens are by far one of the cutest items of baby clothes you can buy. They look adorable on your little bundle of joy. They have more than one purpose too. Baby's fingernails tend to be quite long. This means they often end up scratching their faces. Mittens will help to keep your baby's hands safe as well as warm.
---

3. Outerwear
If you have a winter baby, instead of investing in an all-in-one baby snowsuit, instead opt for baby bunting. This can also easily fit inside a car seat and it will help to keep your baby warm, without annoying them like a snowsuit or similar coat can. In summer months you'll likely be able to get away with dressing them in a light cardigan.
---

2. Hooded towel


The

hooded towel

is really useful after you've given your baby a bath. They hate coming out of the bath and will often make a big fuss over it. The hooded towel helps to calm them down and provides added comfort and warmth.
---

1. Receiving blankets
They may not be an item of clothing, but receiving blankets are absolutely essential when you have a baby. It's worth having quite a few of them readily available. They help with burping, changing and playtime.
Choosing clothes for your baby can be a nightmare with all of the different items available and it is hard not to invest in too many clothes. However, the above are the main items of clothing you'll need to have your baby covered. Remember, babies grow really quickly so it's important to have all the essentials at any given time.
---