Add a caption
Crowd funding has fuelled some of the best new technological innovations
Go Along With The Crowd
Crowdfunding has become particular popular way of helping the latest technological advancements take off. It sees businesses and inventors bidding for support to help get the cash they need to turn their ideas into a reality. In turn for their support, those who donate cash are often guaranteed a copy of the eventual product, a limited edition version of what's produced or maybe a one-off experience. The popularity of crowdfunding has grown thanks to its success. We're seeing an increasing number of very exciting products for sale thanks to the support they received from crowdfunding with the likes of Kickstarter, Indiegogo and GoFundMe behind a surprising number of new products. Here's our guide to the top ten must have tech items that have been crowdfunded...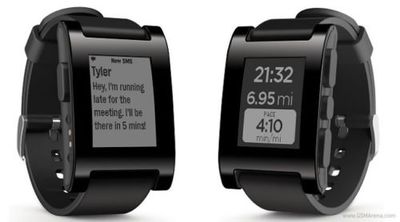 Add a caption
Pebble: a Kickstarter record-breaker and smart watch trendsetter
Pebble
Pebble has set the bar when it comes to smart watches - and crowdfunded campaigns. The original concept - a smartphone-connected watch that can keep you up to date with text, email and app notifications as well as the time - proved so popular that it smashed all expectations. A Kickstarter campaign which begun on April 11 2012 aimed to raise an initial $100,000, with the promise of a $150 Pebble watch for everyone who pledged $115 ($99 for the first 200 people). It took just two hours to meet its target and within six days became Kickstarter's then most funded project, ending on $10,266,845 - a mere 10,266% of the target. The lightweight, simple-but-smart and waterproof watch - which sports an ePaper customisable screen and is powered by a long-lasting battery - spawned the Pebble Steel and now the Pebble Time. The latest incarnation - thinner with a sharper display and sporting a new interface - has set about toppling even more Kickstarter records. Its $500,000 target was met in 17 minutes, $1 million was raised in a record 49 minutes and, in total, $20,338,986 was pledged.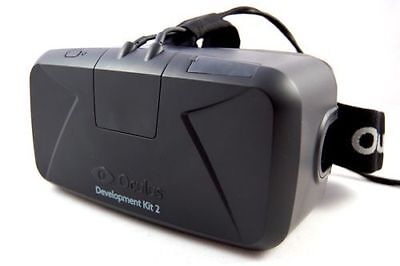 Add a caption
A 'DK2' Oculus Rift development kit
Oculus Rift
The Oculus Rift is a futuristic head-mounted virtual reality set. It is a hotly anticipated piece of kit that could revolutionise the video games world - with $300-a-piece Kickstarter backers already getting their hands on development prototypes ahead of release, which is due to go on release in early 2016. The sets are said to offer a wide field of view, high-res display and quality performance that helps users to really 'step inside' the video games they know and love. Some reckon the battle between this and Microsoft's Hololens could be a great technological rivalry.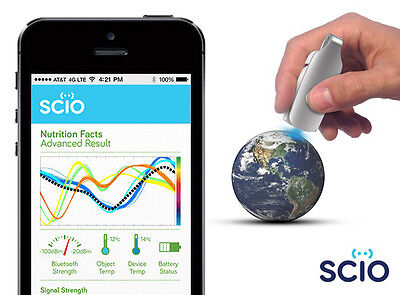 Add a caption
SCiO could become a 'Google for the physical world'
SCiO
These days when we want to find out more about a topic or and issue we 'Google it' and, invariably, get a near-instant answer. But what about physical objects? If we're interested in the chemical makeup of something or, perhaps most practically, want to find the exact calorific content of a particular fruit or vegetable, how do you do it? Well, the nifty SCiO promises to be a device that could indeed be a 'Google for the physical world' and give us the answers to those very questions. The device is a handheld molecular spectrometer and is set to take off thanks to far outstripping its $200,000 Kickstarter target, making more than $2.7m.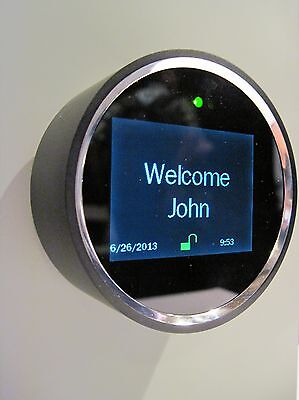 Add a caption
Get smart with your locks
Goji Smart Locks
The old fashioned lock and key is set to go 'smart' and Goji's crowdfunded innovation makes that digital leap. With the sort of encryption you'd expect from a bank, the lock looks as well as acts smart. It can send you pictures of people as they go through your door and allows you to unlock it using your smartphone - sending digital keys to people who you wish to be able to access your property with access limited to specific days and times where necessary. The lock removes the 'have I locked the door' panic as you drive to work and also the need to rummage around in the bottom of your bag for your easily-lost keys. The project earned about three times the $120,000 it needed from backers on Indiegogo.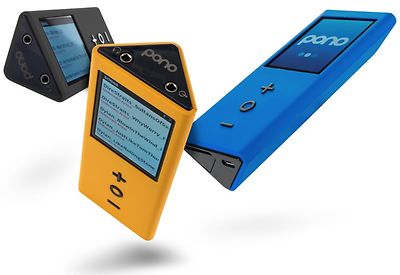 Add a caption
Music matters with the PonoPlayer
PonoPlayer
Neil Young's PonoMusic attracted $6.2m of Kickstarter cash to help launch its PonoPlayer. The device promises to be the best portable way to devour the impressive high-res audio selection of the PonoMusic Store. Sporting a Toblerone-style shape the PonoPlayer is surprisingly easy to handle and lighter than its larger-than-a-smartphone dimensions might suggest. The shape enables as many audio components as possible to be packed in and while the screen and interface may not be a match for the latest phones it's all about the music performance with the PonoPlayer. Limited edition numbered models can be snapped up on eBay.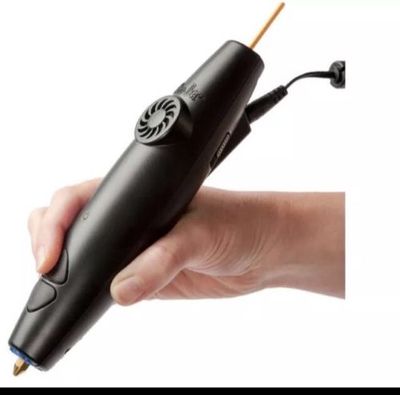 Add a caption
The 3Doodler offers a host of creative opportunities
3Doodler
Imagine drawing in 3D? You don't need to imagine any longer thanks to the 3Doodler. This is a 3D printing pen that uses a heated plastic filament which cools as soon as you 'draw' to turn into a solid, stable structure. The inventors promise it can be used in a variety of ways from architectural models to decorations and even jewellery. The possibilities are wide-ranging and the fact that 26,457 backers pledged $2,344,134 to get it off the ground showed it really captured the imagination.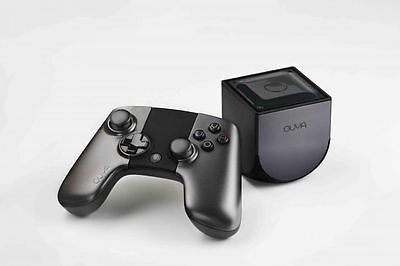 Add a caption
The OUYA is an 'open games console'
OUYA
The OUYA is an Android-powered open games console which allows users to download and play games on their televisions in 1080p. With more than 1,000 games to choose from - and most are free to try - the OUYA offers a fun, budget alternative to other games consoles. Each Rubik's Cube shaped OUYA is its own 'development kit' to allow you to have a go at creating the next big gaming phenomenon. The creative project was a big hit on Kickstarter, with 63,416 backers raising $8,596,474.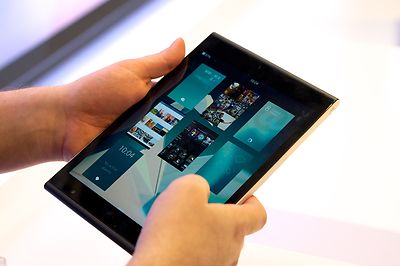 Add a caption
The Jolla tablet makes best use of the Sailfish OS
Jolla Tablet
The Jolla Tablet was the world's first truly crowdsourced device of its kind - launching thanks to $2,553,961 of support on Indiegogo from more than 21,500 supporters. It runs the Sailfish OS - making the most of this unique system - on a 7.9-inch IPS LCD screen with 2048x1536 resolution and 330ppi, meaning it can confidently rub shoulders with the iPad Mini. The hardware makes better use of the software capabilities than a phone, with swipes and gestures helping easy navigation.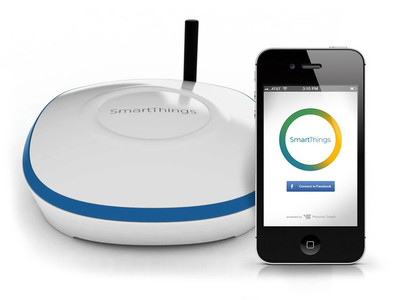 Add a caption
The smart way to control your home
SmartThings
It's possible to control and monitor your home with a smartphone app thanks to SmartThings. The system - which raised $1.2m despite aiming for $250,000 - requires the user to install a 'hub' and then add devices from around the house to it. Once connected these can be managed from afar with a smartphone app, meaning you can control lights, locks and appliances as well as monitor security. As the internet of things continues to grow, SmartThings is ahead of the game when it comes to being in control of this latest phenomenon.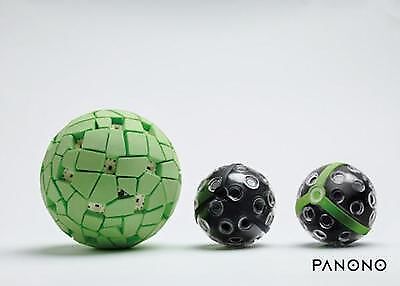 Link to an eBay page Remove
Remove link
Save Cancel link controls layer
Add a caption
The fun throwable Panono camera
Panono
Panoramic photos can be tricky to take and often turn out more disappointing than you'd hoped. That frustration could soon be a thing of the past with the Panono - an innovative ball-shaped camera that, when thrown in the air, captures 360-degree images thanks to 36 in-built cameras. The 11cm 440g ball is able to take 100MP pictures. You can then scroll through the images you take with a free app and share them with the world with the touch of a button. The camera can also be operated by mounting it on a tripod and setting the timer. In total 2,608 people helped raise more than $1.2m to help make the product a reality.