Babies' skin is delicate and the
detergents
used to wash their clothing, bottles, high chairs, and other items can cause adverse reactions in some little ones. Parents need to be aware of the chemicals present in the products that they use. Many choose
| | |
| --- | --- |
| 1 | Violet's Magic Laundry Powder |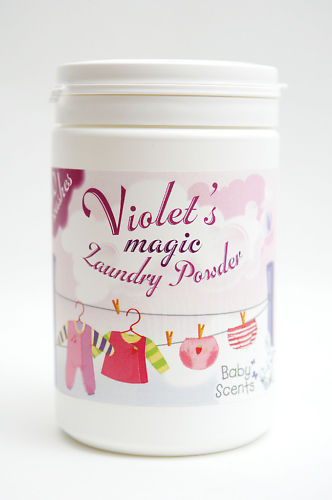 Home Scents manufacture Violet's Magic laundry powder from plant and mineral-based ingredients. It is biodegradable, hypoallergenic, and available in scented and unscented versions. It does not irritate sensitive skin, even for babies with eczema. Prima Baby & Pregnancy Magazine recommend Violet's Magic laundry powder as one of the best detergents for babies. The product is certified by the Vegan Society.
---
| | |
| --- | --- |
| 2 | Tots Bots Potion, Unscented |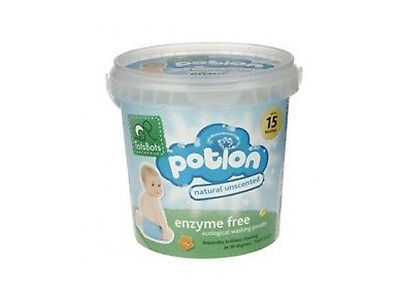 The unscented Tots Bots Potion gets nappies clean at lower temperatures to save energy. Its antibacterial action activates at just 30 degrees Celsius as opposed to 60 degrees Celsius for other detergents. Tots Bots Potion is free from enzymes and vegan approved.
---
| | |
| --- | --- |
| 3 | Earth Friendly Products Baby Bottle Wash |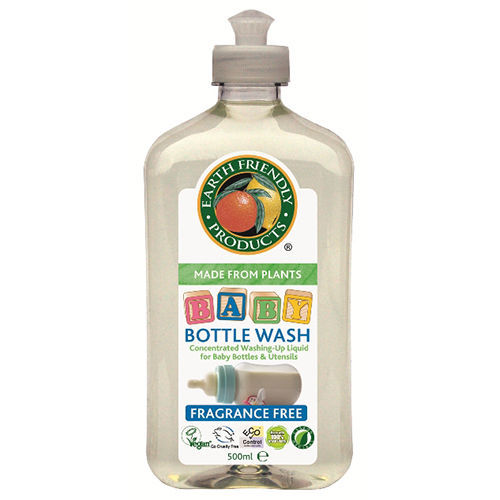 Earth Friendly Products baby bottle wash is made of plant-based ingredients, so it does not leave a chemical residue. It has a gentle pH balance and no fragrance. It is used to clean baby bottles, teats, dummies, and utensils. Parents should still sterilise baby items after washing them with this product.
---
| | |
| --- | --- |
| 4 | Friendly Organic Baby Laundry Detergent |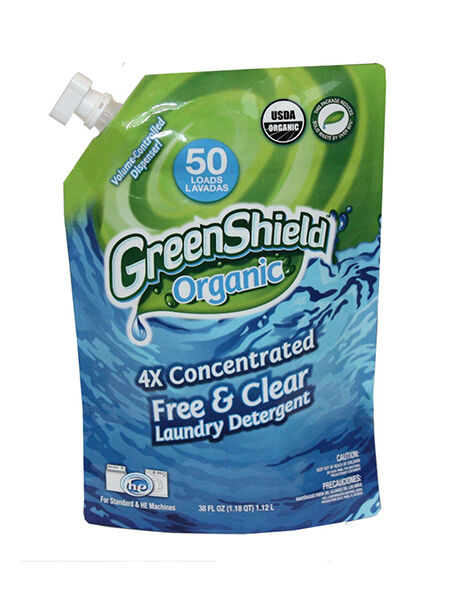 Friendly Organic baby laundry detergent is a hypoallergenic product made of plant-based ingredients with a neutral pH. It is free from dyes, chemicals, phosphates, and synthetic perfumes. It has a natural fresh lavender scent and cleans well at all temperatures.
---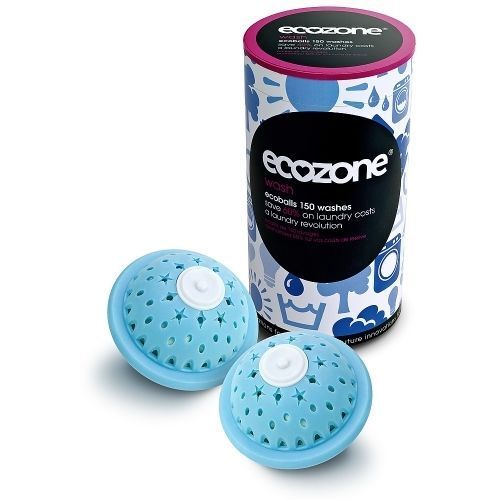 ---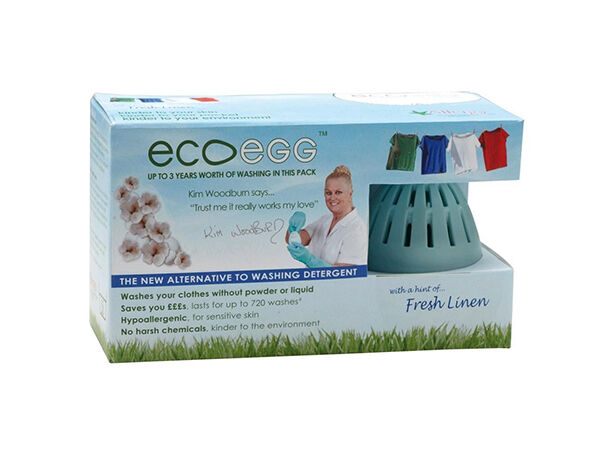 Eco Egg Laundry Eggs are similar to Ecoballs. They are free of harsh chemicals and supported by both the Eczema Society and Allergy UK. The ionized oxygen molecules in the eggs raise the water's pH level, which softens babies' clothing and eliminates the need for fabric softeners. Laundry Eggs are available in scented and unscented varieties.
---
| | |
| --- | --- |
| 7 | Living Naturally Soap Nut Liquid |
Living Naturally Soap Nut liquid is an all-natural cleaning solution. It is made of the dried shells or husks of the soapberry shrub. It cleans at a wide temperature range: from 30 to 90 degrees Celsius. The liquid detergent is hypoallergenic, biodegradable, free from phosphate and chemicals, and is certified as organic and vegan.
---
| | |
| --- | --- |
| 8 | Home Scents Multi Surface Cleaner |
Home Scents multi-surface cleaner is a non-toxic product that works well on many types of surface, including sinks, tables, toys, tiles, and appliances. It derives its scent from essential oils and lavender flowers. This surface cleaner is vegan certified.
---
Ecoleaf laundry liquid is a gentle, but effective, detergent made of natural plant ingredients. It is fully biodegradable and certified by both the Vegan Society and the British Union for the Abolition of Vivisection (BUAV).
---
| | |
| --- | --- |
| 10 | Violet's Nursery Cleaner |
Violet's Nursery Cleanser includes plant and vegetable-based ingredients. It is non-toxic, biodegradable, and hypoallergenic. It has antiseptic qualities and leaves a natural, fresh scent. It cleans all nursery furniture and surfaces, including high chairs, cots, changing mats, potties, and prams. It is certified by the Vegan Society
---
How to Buy Organic Detergents and Cleaners for Baby Items on eBay
Babies' are sensitive and parents have to be aware of the chemicals in products that they use to clean their bottles, clothing, and other items. eBay has an array of organic detergents and cleaners for baby items. Simply use the search field on any page to insert keywords that describe the product. You can then browse through results, reading the item descriptions to check the ingredients and certifications before making a choice. Alternatively, if you know which item you want, simply enter all of the details, such as " Earth Friendly Products baby bottle wash." Contact the seller directly if you have any questions about the organic products.