Toddler outfit sets for girls and boys make it easy to dress little ones. These sets come in smart or casual looks with adorable designs. Popular sets for girls come with tights or leggings, with dresses, tunics, or tops. The outfits for boys include T-shirts, dungarees, and miniature tuxedos. Buyers should learn about the comfortable, high quality top 10
outfit sets for toddlers
before shopping. They can buy these sets from children's clothing shops and department stores, as well as online from marketplaces such as eBay.
| | |
| --- | --- |
| 1 | Mini Boden Toddler Sets |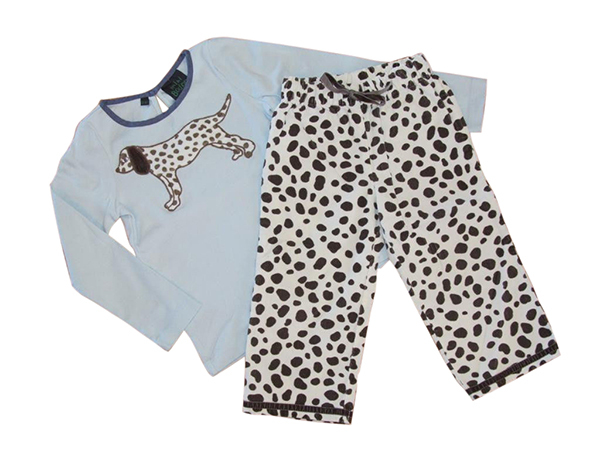 The range of Mini Boden for toddlers includes comfortable and well made outfits, such as the Fun Applique set, which comes with creative designs applied to lined tops paired with soft jersey bottoms made from premium cotton. The Printed Jersey series features pretty prints on pure cotton jersey. The Pretty Playset is ideal for everyday wear. This two-piece lined set comes with a woven top and corduroy trousers with matching cuffs. These clothes have a generous cut and fit up to the greater measurements for dual sizing.
---
| | |
| --- | --- |
| 2 | Disney Kids Toddler Sets |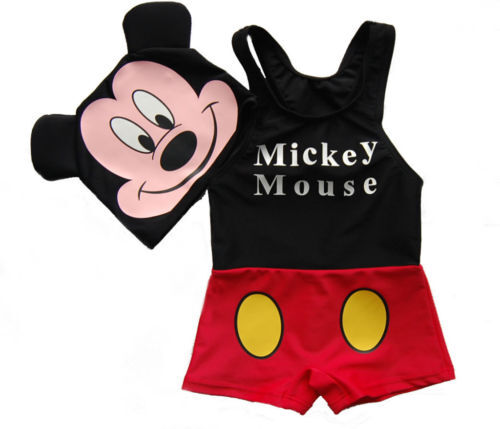 Disney characters and themes are a firm favourite with children of all ages. Disney toddler sets feature familiar characters, such as Minnie and Mickey Mouse, as well as newer additions to the Disney family from film franchises, such as Cars and Monsters Inc. Buyers can find princess-themed outfits that include dresses, tunics, tutus, and tights. Buyers should look for mix and match sets, or tops and bottoms that pair well with other items of clothing.
---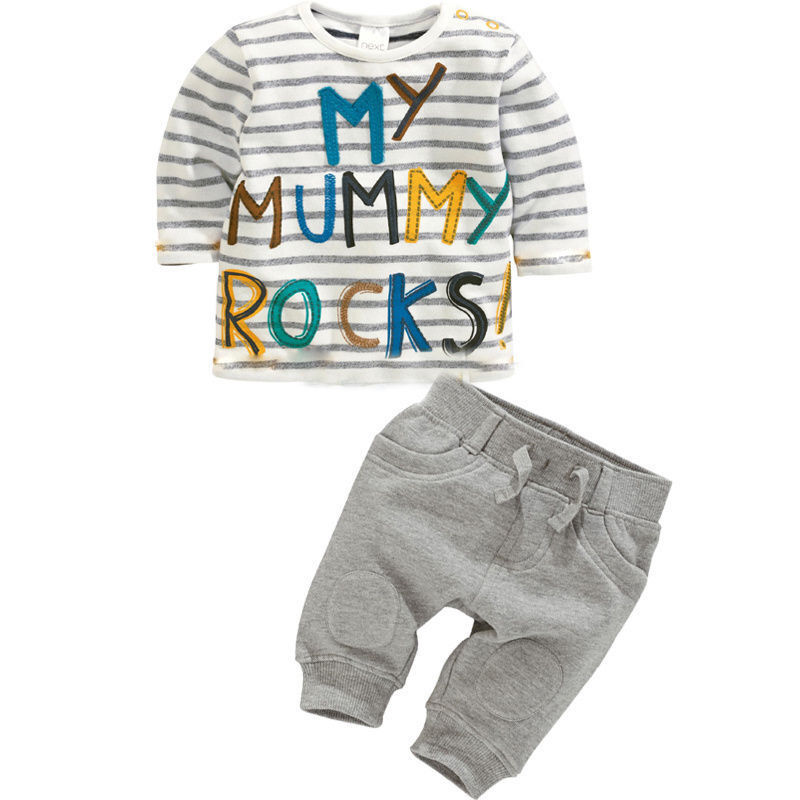 The range of Next toddler outfits for casual wear includes dungarees, tunics with leggings, dresses with tights, T-shirts with shorts and leggings; and rompers with T-shirts. For more formal occasions Next offers suit sets for boys, which parents rate highly.
---
| | |
| --- | --- |
| 4 | Marks and Spencer Toddler Sets |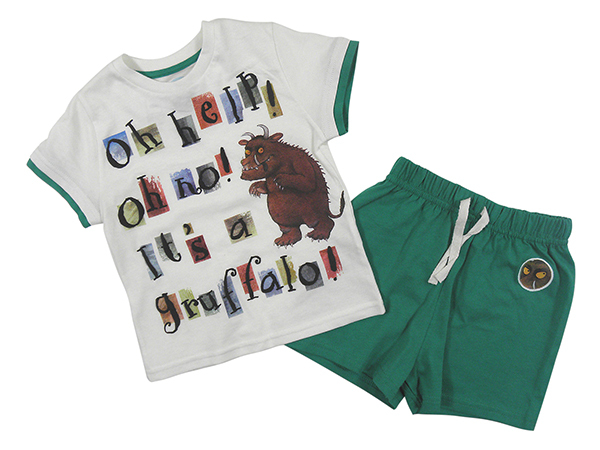 Marks and Spencer toddler sets come in a variety of colours and the good quality designs that buyers expect from the popular high street retailer. Outfit sets include tunics with leggings, dresses with tights, pinafores with T-shirts, and T-shirts with shorts and leggings. M&S also creates dashing formal toddler sets for boys, including the popular Autograph tuxedo suit.
---
| | |
| --- | --- |
| 5 | Pumpkin Patch Toddler Sets |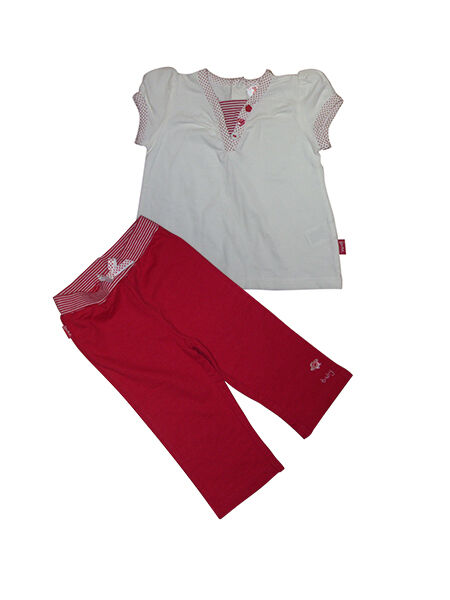 Pumpkin Patch toddler sets are fashionable, but hardwearing. The toddler range includes dresses with leggings, button-up sets in cheerful designs and vibrant colours, and hooded jacket and trouser sets.
---
| | |
| --- | --- |
| 6 | Hello Kitty Toddler Sets |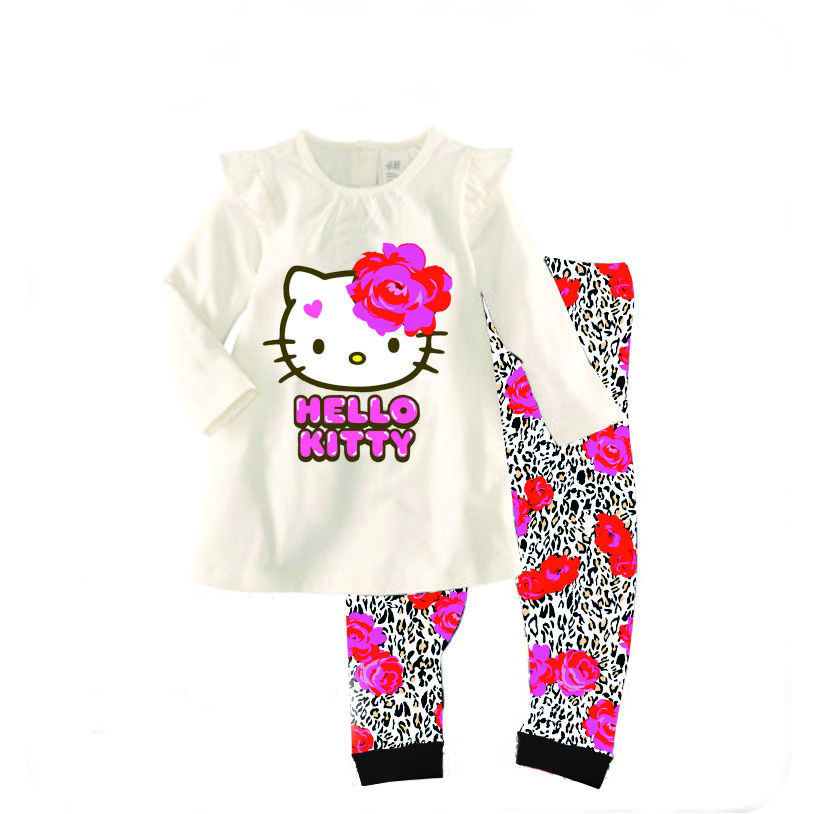 Hello Kitty toddler sets feature the characteristic cat logo on each item. These outfits typically include tops with leggings. These sets are readily available and buyers should look for soft, comfortable fabrics and stylish cuts.
---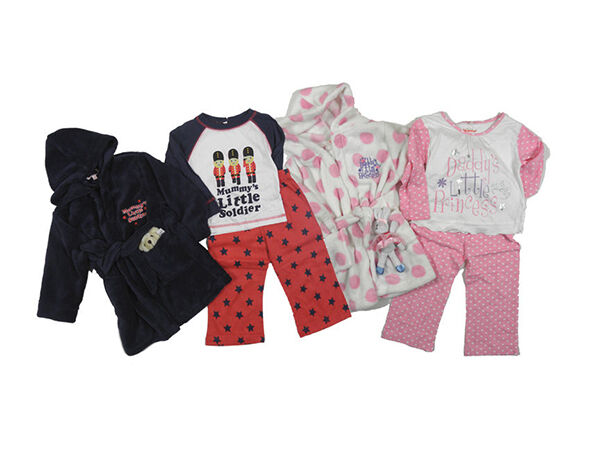 Debenhams offers a range of toddler sets from well known designers. Buyers should look for fashionable sets from Jasper Conran, Ted Baker, Julien MacDonald, and John Rocha. These often come with mix and match components.
---
| | |
| --- | --- |
| 8 | John Lewis Toddler Sets |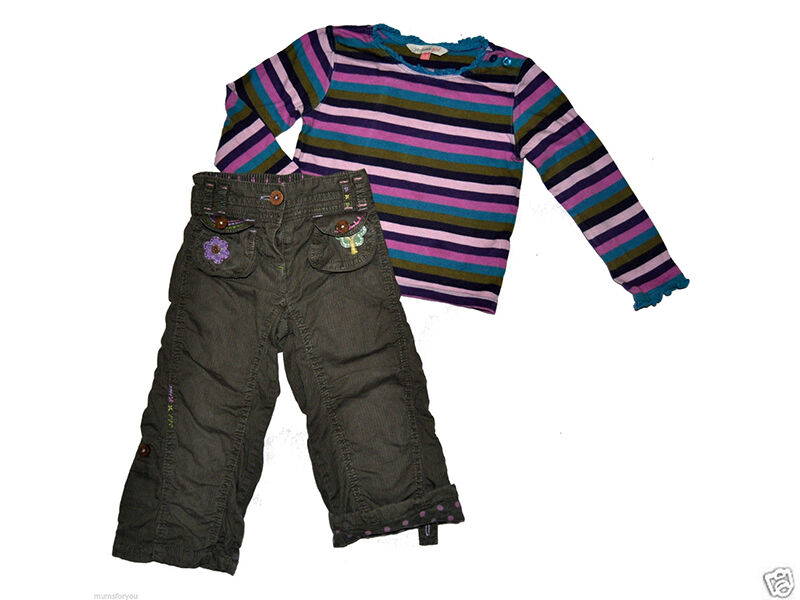 John Lewis offers fashionable outfits for toddlers. The range includes T-shirts with dungarees, as well as more formal waistcoats with shirts and trousers. Buyers can also find tops with shorts and tights, pinafore dresses with T-shirts and tights; and tunic and leggings sets.
---
| | |
| --- | --- |
| 9 | London Kiddy Toddler Sets |
London Kiddy toddler sets for boys and girls offer fun, comfortable, and fashionable outfits for little ones. Buyers can find flower fairy sets and Halloween costumes. The collection also includes quirky matching parent and toddler T-shirts and outfits.
---
| | |
| --- | --- |
| 10 | Mothercare Toddler Sets |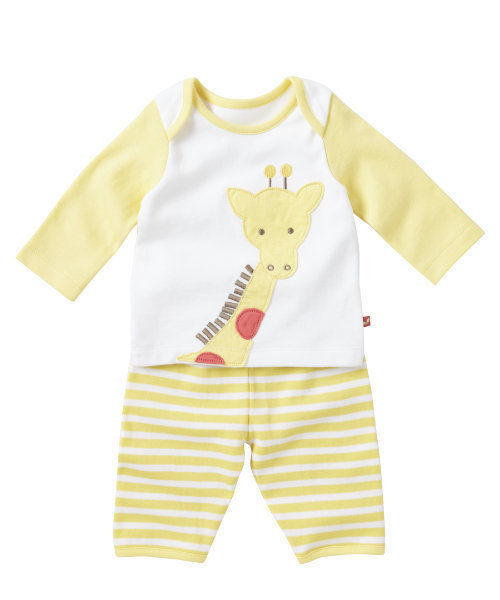 Mothercare offers an extensive range of boys' and girls' toddler outfit sets. The boys' range includes jeans with checked shirts and cable knit jumpers, chinos with T-shirts and cardigans, smart waistcoats with trousers and shirts, knitted waistcoats with trousers and T-shirts, and jogger sets. The girls' range includes dresses with tights or leggings, shorts with tights, pinafores with T-shirts, and tops with tutus.
---
How to Buy Outfit Sets for Toddlers
eBay sellers offer a range of new and used smart and casual toddler outfit sets at competitive prices. To search, simply type a phrase, for example, " toddler girl Winnie-the-Pooh outfit", into the field that you can access from every page. This displays all of the items tagged with the keywords you have chosen. Browse the listings available or refine your search by choosing the most suitable category features. Toddler outfit sets are fashionable and fun. Buyers should look for mix and match sets for added versatility.