Period-inspired costumes
offer a classic look that never becomes outdated. Suitable for costume parties, theatre performances, and even adult trick-or-treating, these costumes are typically more versatile than trendier costumes that can look out of date within a few months. Period-inspired costumes include themes such as Greek, Roman, Viking, Egyptian, and 1960s pop culture, amongst others. Shoppers can purchase period-inspired costumes for men in costume or party shops, and online through websites such as
eBay
. When looking for period-inspired costumes, buyers should consider purpose, style, size, and budget as well as the top choices when looking for this type of costume.
| | |
| --- | --- |
| 1 | Disguise Nordic Viking Warrior |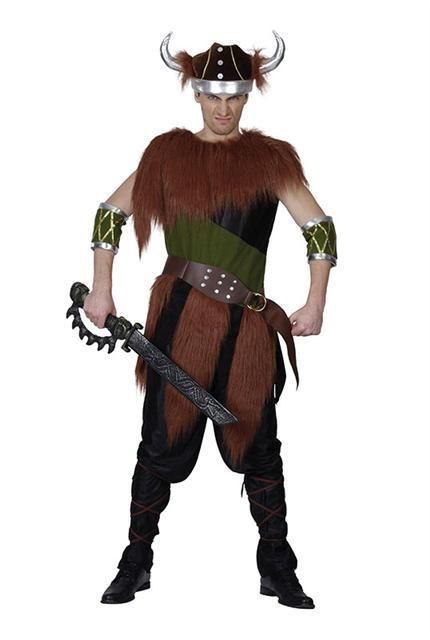 The Nordic Viking Warrior costume from Disguise makes any man feel ready to go into battle. This five-piece costume includes a tunic with faux fur collar, faux fur cuffs, helmet, vinyl wrist guards, and a belt with sculpted decorations. Add matching pants, boots, and a sword to complete the look.
---
| | |
| --- | --- |
| 2 | Rubie's Hippie Costumes |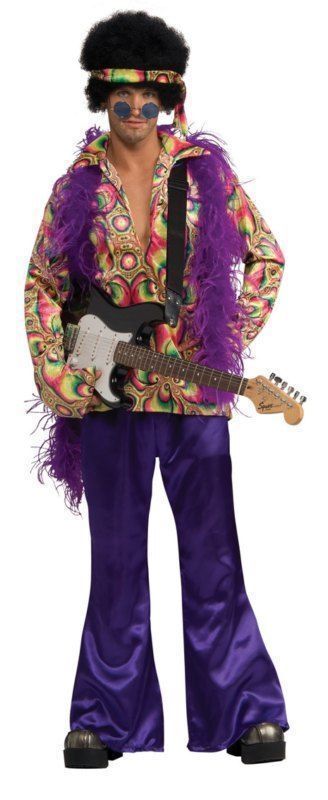 Many Rubie's hippie costumes feature bright and colourful-fringed vests with a tunic type shirt underneath, paired with a set of matching bell-bottom pants. Add some peace-sign jewellery and accessories, a headband, and pair of sunglasses to create an authentic look.
---
| | |
| --- | --- |
| 3 | California Costumes Deluxe Classic Toga |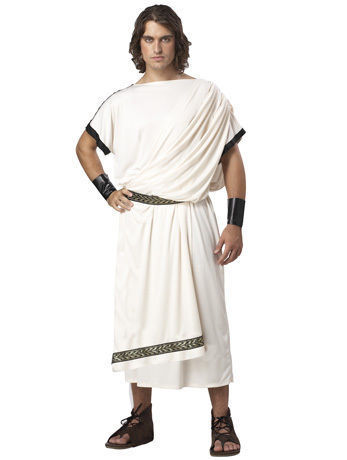 The Greek or Roman toga is a popular classic for toga parties. The Deluxe Classic Toga from California Costumes is a popular, one-size-fits-all costume that comes in a traditional off-white colour. The costume includes a tunic style toga, matching belt, and wrist cuffs.
---
| | |
| --- | --- |
| 4 | Smiffys 1970s Disco Costume |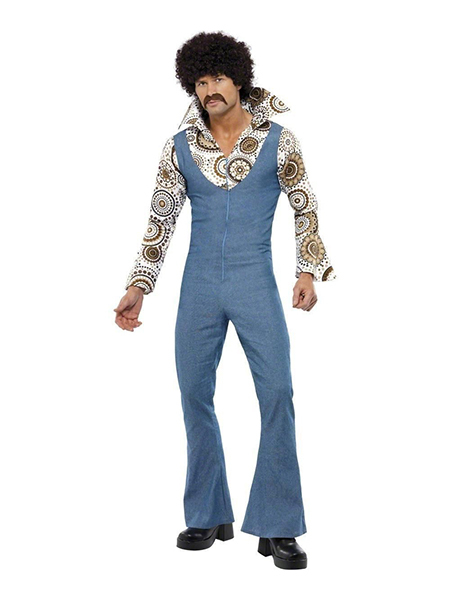 The 1970s are the era of disco fever, and disco costumes">1970s disco costumes are a favourite with partygoers. Smiffy's have a number of 1970s disco costumes to choose from including an outfit that includes a white jacket with mock shirt and waistcoat with matching trousers, or a bright leisure suit including jacket, mock shirt, and matching trousers.
---
| | |
| --- | --- |
| 5 | California Costumes King's Crusader |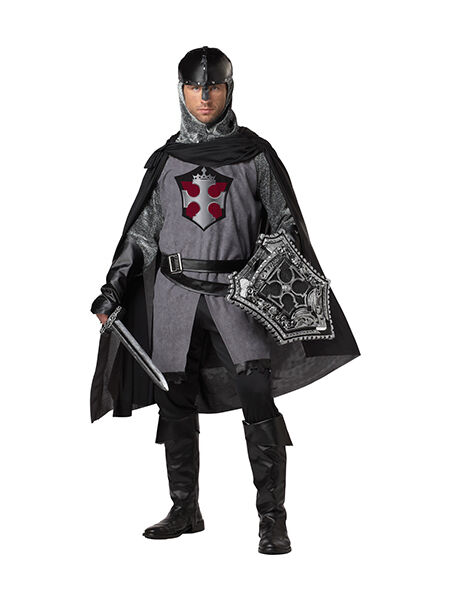 The King's Crusader costume from California Costumes makes any man feel ready to defend his King and country. This costume includes a long-sleeve tunic with a shield emblem on the chest, belt, cape, silver headpiece, black gauntlet gloves, and matching black boot tops. For more authenticity, and to complete the look, add a sword and shield.
---
| | |
| --- | --- |
| 6 | In Character Costumes Mighty Pharaoh |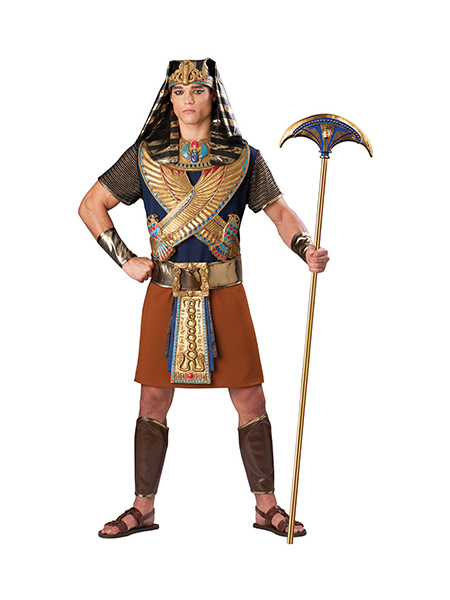 The Mighty Pharaoh outfit from In Character Costumes consists of a tunic, vinyl snake headpiece, headdress, chest and collar armour made from vinyl, belt and belt drape, cuffs, and shin guards. To complete the look, simply add an Egyptian styled weapon and some leather sandals.
---
| | |
| --- | --- |
| 7 | Rubies Roaring 20s Blazer |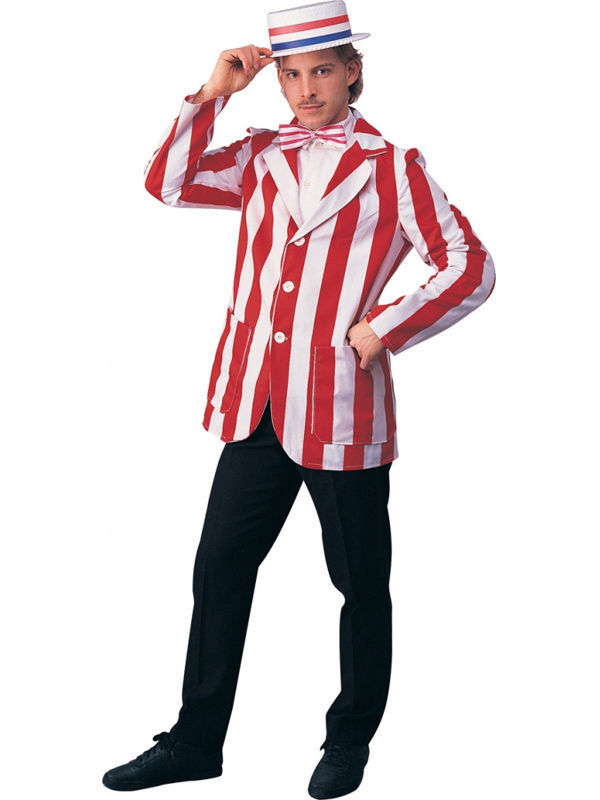 The Rubies Roaring 20s Blazer recaptures the era and the sense of fun and excitement that many people felt. This three-button blazer features red and white vertical stripes and two large pockets. Add a matching hat and bowtie and be ready for a night on the town or to watch the Henley Regatta boat races.
---
| | |
| --- | --- |
| 8 | California Costumes Blackbeard the Pirate |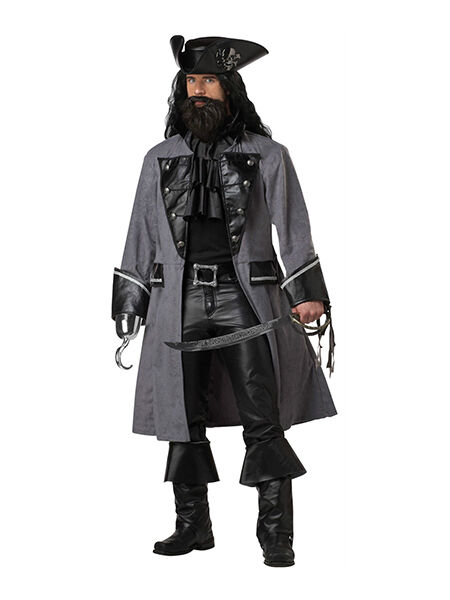 Pirates ruled the seven seas for many years, and Captain Blackbeard of the Queen Anne's Revenge was one of the most terrifying pirates of all time. This period-inspired costume consists of a long, grey pirate coat with leather-looking lapels and cuffs as well as faux pockets, a black pirate hat, a black cravat, and a hook. Add a sword and a pair of pirate-inspired boots to complete the look.
---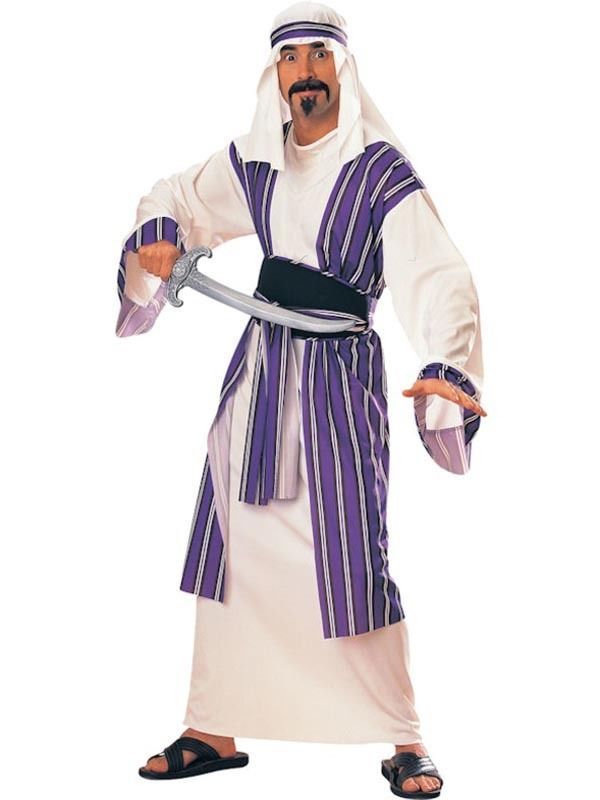 The Rubie's desert prince costume can make any man feel like Arabian royalty. The costume includes a robe with attached tunic, matching headpiece, and a belt. Complete the look with a pair of leather sandals and a fake beard and moustache.
---
| | |
| --- | --- |
| 10 | Wicked Costumes Ninja Warrior |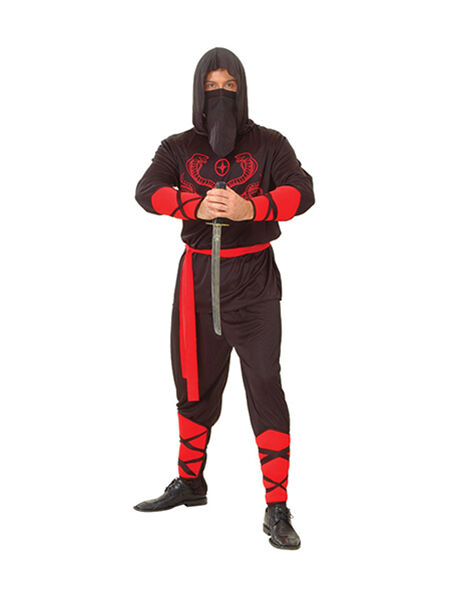 The Japanese Ninja Master Warrior costume from Wicked is an ideal choice for a fancy dress party, theme night, or Halloween. This costume includes shirt, trousers, and hood, all in black. The body armour, arm, and leg guards are all red with gold and black accents. Add a pair of black shoes or boots and some ninja weapons such as swords, nun chucks, and throwing stars to complete the look.
---
How to Buy Period-Inspired Costumes for Men
When buying period-inspired costumes on
eBay
, begin your search by typing in a key term in the Search bar located on any eBay page. For example, if you want a Roman costume, type "
Roman Warrior
" into the Search bar. Once the results display, you can further refine your search by product type, brand, size, condition, colour, and much more. Period-inspired costumes are an ideal choice for many men because they are long-lasting, versatile, and never go out of style, so men can wear them again and again. When searching for costumes, be sure to check to see what is included, as many costumes leave out items such as boots and accessories.