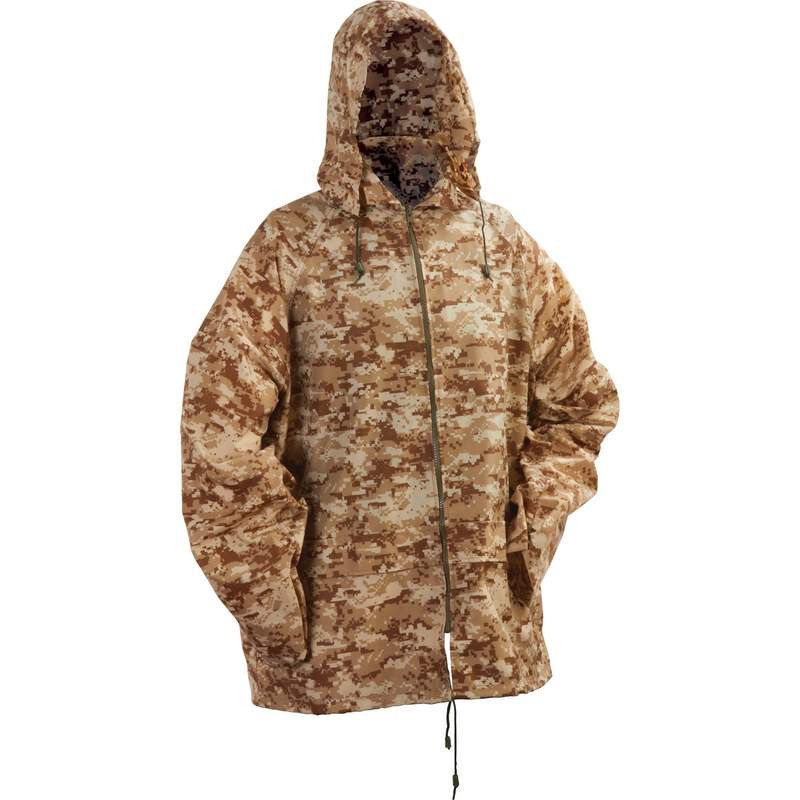 When going hunting, the clothing that a hunter wears needs to meet a number of important requirements. Clothing for hunting needs to enable quiet movement, in order to prevent alerting the animal to the hunters' presence. They also need to blend in with the surrounding environment, and a number of different camouflage patterns suitable for different types of terrain are available.
There are many different types of hunting clothing available, and can be made out of natural or synthetic materials. It is generally a good idea to match clothing for a hunting trip to expected weather, while many hunters will go prepared for different types of weather. An enormous range of hunting clothing, including boots, jackets, trousers and shirts, can be found on eBay.
A Shirt or Jersey
* A shirt or jersey is a simple and versatile item of hunting clothing.
* Shirts and jerseys can be worn under jackets for extra warmth, and in particularly cold weather, many hunters may wear two shirts.
* Long sleeved shirts can add insulation on a cold trip, as well as keep the wearers arms covered.
* Short sleeved shirts are also available, which leave hunters arms free and can be more comfortable in warmer weather.
* Light and easy to pack, it is easy to pack a clean shirt for each day of a hunting trip.
Hunting Jacket
* Hunting jackets are worn over a shirt, and a hunter will typically take at least one to be worn for the duration of the trip. They are often designed to be light weight and comfortable.
* Hunting jackets often feature a large number of pockets and components which can be highly useful for securely storing all manner of equipment that is carried on a hunt, such as a compass, a torch or even insect repellent. Sleeveless jackets can offer this utility while also being more comfortable to wear during hot weather.
* Waterproof jackets are a good choice for hunting in wet weather, and can help to keep the wearer warm and dry.
* Jackets made out of synthetic materials may be more effective at keeping moisture out, but can also be louder when moving. Natural materials such as wool or cotton are often much quieter.
* Some hunters may pack an extra, lighter jacket, for wearing around camp, or to wear if the weather turns warmer.
* In some jurisdictions and hunting areas, hunters may be required to wear a high visibility jacket for safety reasons.
Hunting Trousers
* Hunting trousers can offer many of the same features as hunting jackets. Trousers can be found which are suitable for a variety of different climates.
* Hunting trousers made of natural materials will generally be much quieter in movement than those made out of synthetic fibres, though they may be heavier.
* Waterproof trousers help to keep the wearers legs dry and warm, while camouflage trousers can help them blend into their environment.
* For those who require complete camouflage, ghillie suits are also available. These suits are worn over hunting clothes, and cover the whole body in camouflage material.
Boots
* Most hunting trips involve a great deal of walking, and a sturdy, reliable and comfortable pair of boots can greatly improve the hunting experience.
* Boots designed for hunting can offer a variety of different designs and materials, and are typically made with strong and thick material that is designed to be waterproof, as well as fully enclose and protect the feet.
* Hunting boots typically feature soles designed to offer additional grip on slippery, muddy ground, while also offering a great deal of ankle support to prevent injuries such as a sprain.
* Also available are mucker boots , which are made of rubber and are highly waterproof. These boots dry off quickly, and are used in hunting as well as fishing and farm work.
* If buying a new pair of boots for a hunting trip, it is advisable to wear the boots regularly in the weeks before. This helps to break the boots in, softening them up and making them more comfortable.
Socks
* Socks are a small but important piece of hunting clothing. They can help to keep feet warm and dry, as well as offer a soft layer between the foot and the boot.
* Thick socks made from materials such as wool are a popular choice, and most hunters will pack at least two pairs of socks to wear each day.
* Liner socks are also available which are designed to line the inside of a boot, and are intended to be worn over another sock. These can add an additional layer of warmth and comfort.
A Hat
* A wide range of hunting hats are available, featuring different designs that can suit different needs.
* Waterproof hats can be useful for hunting in wet weather, keeping the head warm and dry. Also available are fleece hats, which can provide an additional insulation in very cold weather.
* A popular type of hat which is often worn for hunting is the baseball cap. These light, comfortable hats feature a peak which helps to keep the sun out of the eyes, which can help to keep a hunters vision clear.
* As with many different items of hunting clothing, hats are often available featuring camouflage patterns.
Sunglasses
* Sunglasses can be highly useful for keeping vision clear in bright weather.
* There are many different types and materials of sunglasses frames and lenses available which can offer different benefits to the wearer.
* Sunglasses with metal frames are often sturdier and more durable, meaning they can last longer and withstand a great deal of use. However, they are also heavier to wear.
* Many modern sunglasses are made out of plastic , which can be strong and is also often lighter than the metal alternative.
* Goggles are also available, which fit more securely to the face and often feature thicker, stronger materials.
* Some sunglasses also feature light reactive lenses, which automatically darken in brighter light and clear in dimmer light.
Base Layer
* For particularly cold weather, a base layer can be useful for providing additional warmth and insulation to the wearer.
* These lightweight, often tight fitting clothes are worn under other garments, and are often made out of synthetic materials designed to maximise insulation.
* Both undershirts and leggings are available, and some base layers may take the form of single piece items that cover much of the body.
Rain Clothing
* It can often pay to bring a set of clothes which are suitable for heavy rain, in order to be prepared if the weather does turn.
* This can take the form of packing a whole additional set of waterproof clothes, though this can be heavy and take up a great deal of space.
* An alternative is to take coverings such as rain suits, which are thin and light waterproof suits that can be worn over hunting clothes to provide a layer of protection against the rain. These often include hoods.
Hunting Gloves
* Gloves are another highly useful piece of clothing to wear when hunting. Gloves can help to keep the hands dry and warm, whilst some are also designed to help the wearer get a good grip on any hunting equipment.
* Fingerless gloves are available which leave the fingers free.
How to Buy Clothes for Hunting on eBay
A wide range of hunting supplies, including clothes and other equipment, can be found on eBay. The full listing of available hunting clothing can be found through the Sporting Goods portal. Clothing can be found under the Hunting category. Items can be arranged by categories such as type, brand, colour, features, price, condition and distance to the seller. It is also possible to sort between the Auction and Buy it Now buying options, which offer flexibility in how hunting clothes can be bought.
The key information about a piece of hunting clothing, such as the type or material of an item, will typically be clearly displayed in the item listing. This can help to quickly identify an item which meets any specific requirements. For further information about a piece of clothing, view the item page. This page includes further detail about the item, often including pictures, as well as information about the seller such as item ratings and feedback reviews. This can help to ensure that a purchase can be made with confidence. If further information is required, it is also possible on this page to ask the seller a question.
If a specific item of clothing is needed, it may be easier and faster to use the search function which can be found on every page. Searches can cover the whole site, or return results from within a specified category. Further information on using the search function can be found on the Search Tips page.
Conclusion
There are many different pieces of clothing which are useful for taking on a hunting trip. They can be designed to retain body heat, to keep a hunter warm during winter, or to breathe and keep them cool during summer. Many different types of hunting clothing are designed to be waterproof, and will also often feature camouflage patterns. A wide variety of hunting clothing, including jackets, boots and hats, as well as other hunting supplies, can be found on eBay.