Busy parents on the go love portable
high chairs
. The convenient baby feeding stations easily pull up to or attach to counters, tabletops, or chairs, ready for baby's meal anytime, anywhere. Portable high chairs are compact and simple to fold, and either slide into a handy tote bag or fold and stand upright for ease in carrying and storing. A wide range of products is available, making the task of shopping somewhat daunting. To that end, smart parents should review their options to ensure a purchase that meets their needs as well as their baby's needs. Following this analysis, a visit to eBay yields everything a parent's heart desires.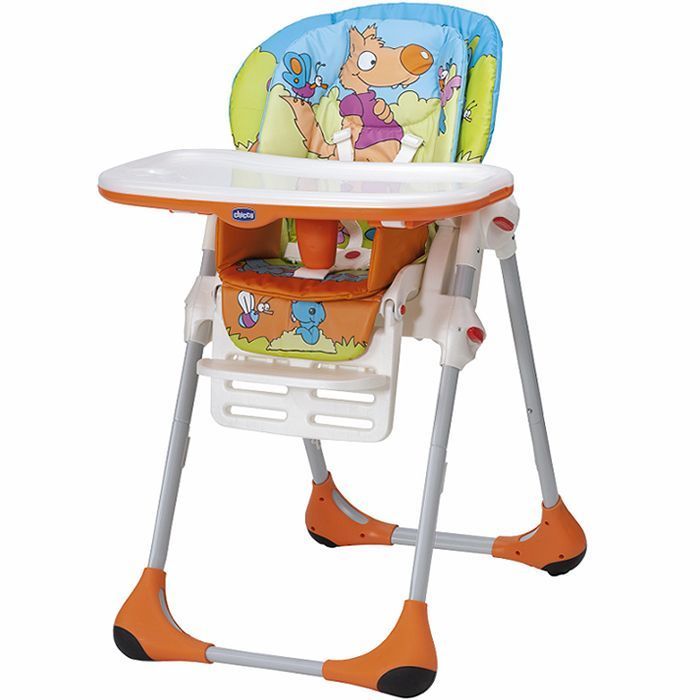 A five-point safety harness and wheel brakes make the ultra slim Chicco Polly Highchair a popular choice. Three reclining positions, seven height positions, and an adjustable footrest keep baby comfortable. Large, easy-to-find adjustment buttons and one-hand tray removal facilitate manoeuvering, while a dishwasher-safe tray insert and dual cushioned seat pads are easy to clean.
---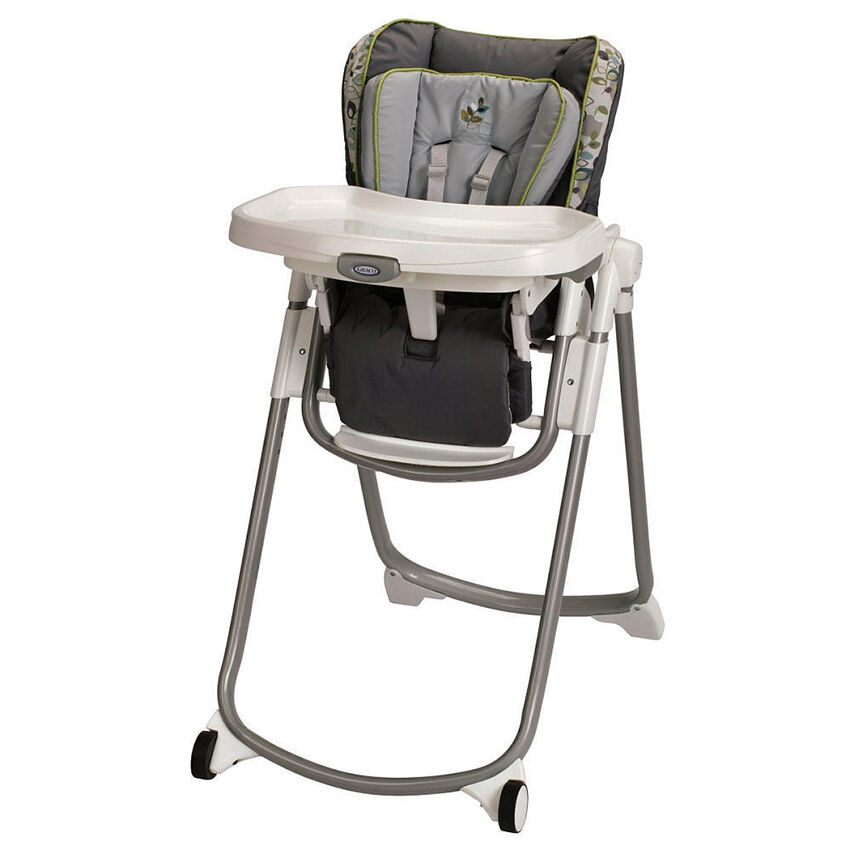 The Graco Slim Spaces High Chair is extremely compact, measuring just 21.5 cm when folded. For easy cleaning, the chair features a stain-resistant seat pad and dishwasher-safe removable tray insert. The comfort the plush body support is enhanced with six height adjustment options and three reclining positions.
---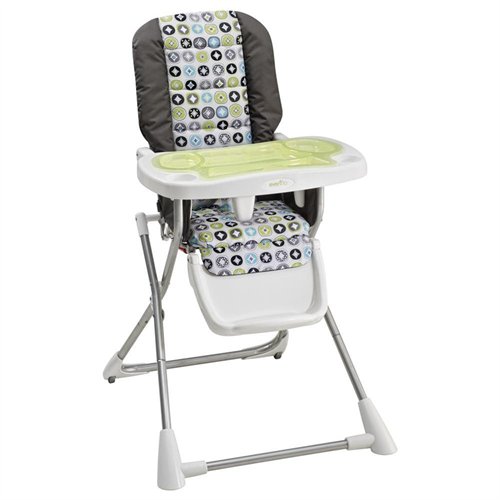 Durable, lightweight, and easy to fold, the Evenflo Compact Fold High Chair is ready for travel. An adjustable, dishwasher-safe tray insert ensure that baby's food is always on a clean surface, right where it needs to be. Rear wheels allow easy movement from one room to the next, while a three-point safety harness keeps baby firmly in place.
---
| | |
| --- | --- |
| 4 | Fisher Price Home and Away |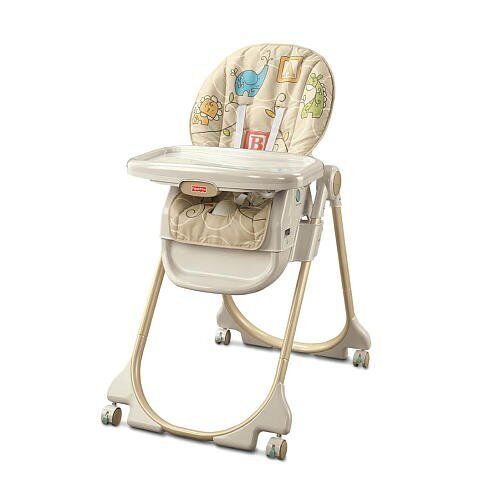 The Fisher Price Home and Away ccombines portability and flexibility with a full-size chair accommodating infants and toddlers of up to 22.7 kgs. It provides custom comfort with adjustable height and reclining positions, and moves easily on four caster wheels. A dishwasher-safe tray insert and machine-washable seat pad keep things clean and sanitary.
---
---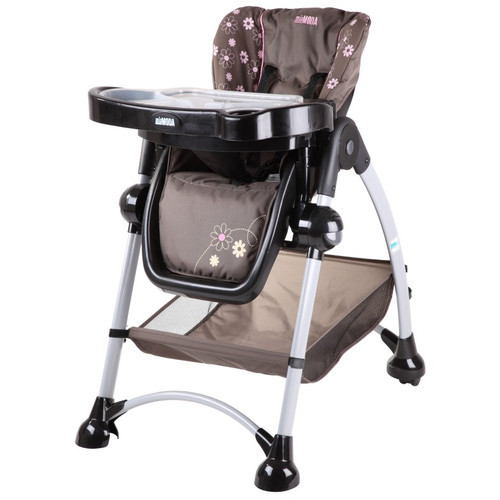 Before sitting at a table, infants and toddlers enjoy their meals in a high chair. Not only does Mia Moda Alto's tray keep baby's foods and toys within easy reach, but the removable top allows a growing toddler to eat without being tied to the chair. Six height and four reclining positions provide comfort at any age. The steel frame keeps it lightweight for easy transport.
---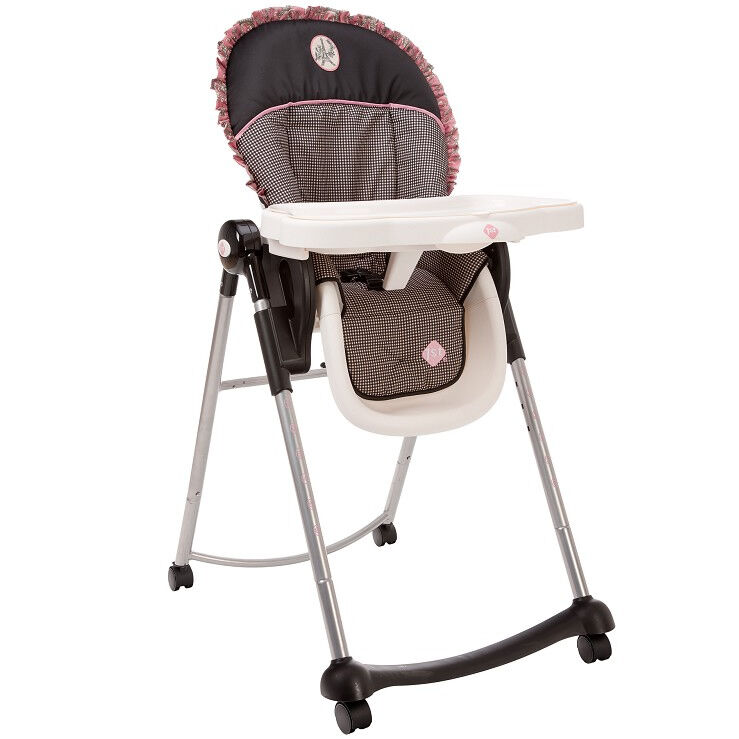 Six seat heights and four recline positions make the Safety 1st AdapTable a comfortable place for baby to eat, with four tray positions putting the food at just the right height. Suitable for infants and toddlers, this high chair has a colourful, contemporary design that appeals to parent and baby alike, along with a SlideGuard post for safety.
---
| | |
| --- | --- |
| 8 | Peg Perego Prima Pappa Diner |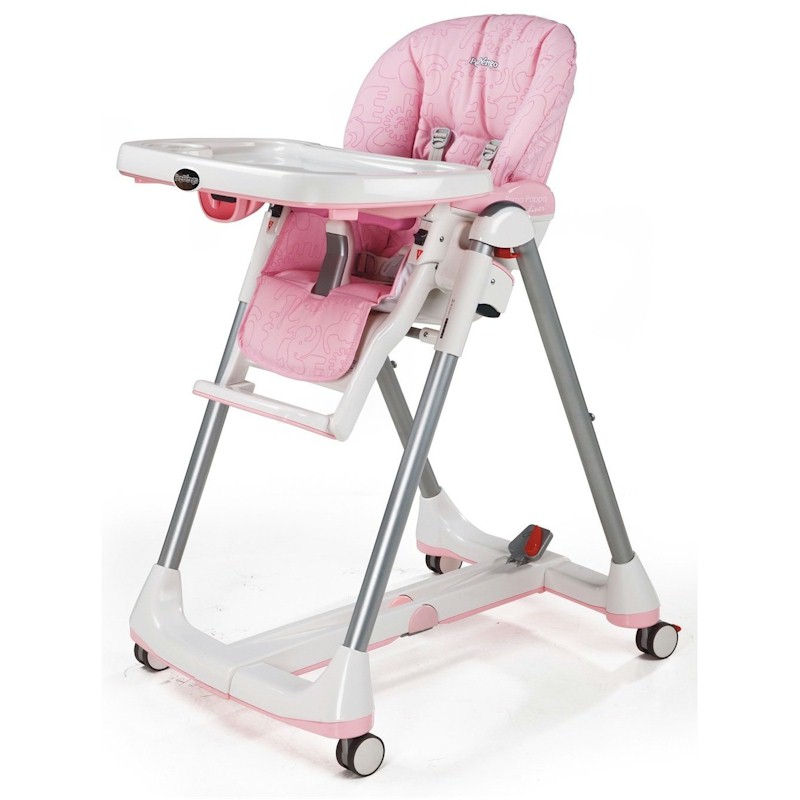 Easy to fold and easy to clean, the Peg Perego Prima Pappa Diner stands ready for service either at home or away. The double tray is lightweight and dishwasher safe. A five-point safety harness and rear wheel brakes ensures baby's safety; a tilt-in space reclining seat and seven-point adjustable height ensure comfort, as well.
---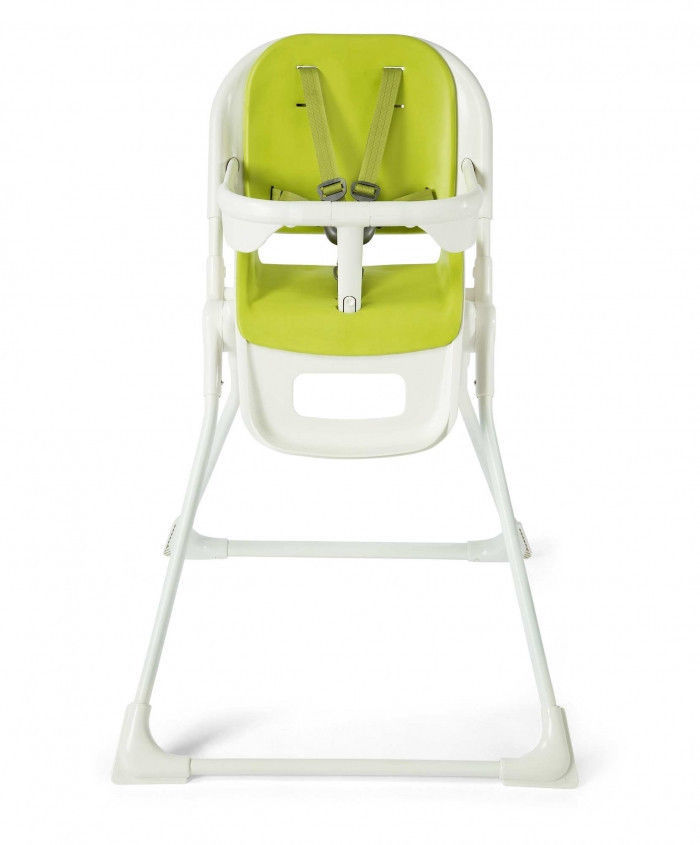 Available in three bright, inviting colours, the Mamas and Papas Pixi High Chair appeals to parents and children alike. The removable tray with built-in cup holder is easy to wipe clean, while a five-point safety harness keeps baby snug and secure. As the manufacturer states, Pixi high chairs are "big on style, small on space."
---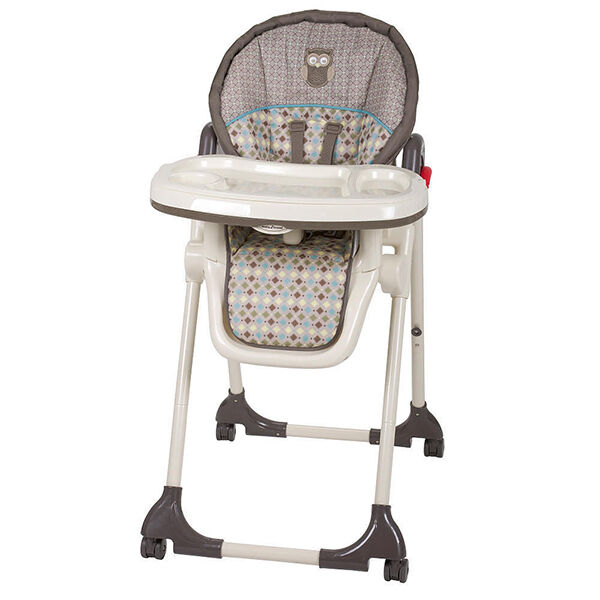 Infants and toddlers are comfortable in the Baby Trend High Chair,, with three reclining seat positions and six height adjustments. For parents, the chair comes with a large storage basket in which to store baby's toys and dinnerware. A five-point safety harness anchors the little diner firmly in the high chair.
---
How to Buy Portable High Chairs
Babies require a lot of things, from love and warm baths to toys and equipment. Mealtime brings its own challenges, as the transition to solid food demand convenient, secure, and comfortable feeding. For infant and toddler mealtimes, the high chair has emerged as the ideal place for feeding; with the need of convenience and transportability comes the need for portable high chairs. Although many portable high chairs flood the market, on the list of top chairs for 2013 are Disney Flat Fold, Mia Moda Alto, Safety 1st AdapTable, Chicco Polly, and Mamas and Papas Pixi. All of these chairs and many more are available 24/7 on eBay, the world's top online marketplace.