Training a young child to use the toilet may be one of the most difficult tasks in a parent's life. While experts agree that forcing training when a child is not ready often leads to resistance and delayed training, encouraging a child to use the toilet often works. One way to foster this encouragement is by reading
potty
training books with children. Books help them understand the function of the potty in a fun and engaging way and prompt them to want to try using it on their own. Shoppers can find the top potty training books of 2013 on
eBay
where shopping from home is simple and convenient.
| | |
| --- | --- |
| 1 | On My Potty by Leslie Patricelli |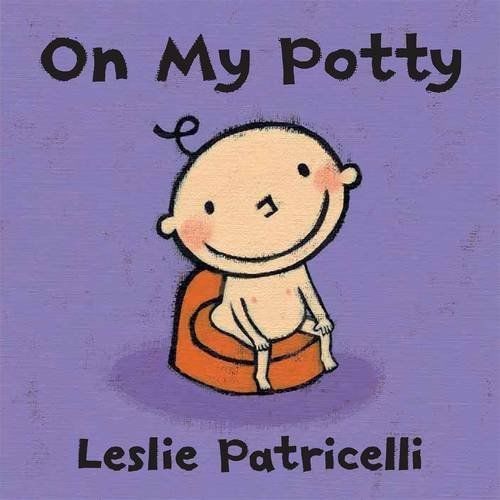 On My Potty explores a toddler's thoughts as he debates whether it is time to use the potty. His thoughts are the same that many children have as they approach this milestone. The book features humour that young minds can understand so it offers laughter as well as education.
---
| | |
| --- | --- |
| 2 | Potty Time With Elmo from Publications International |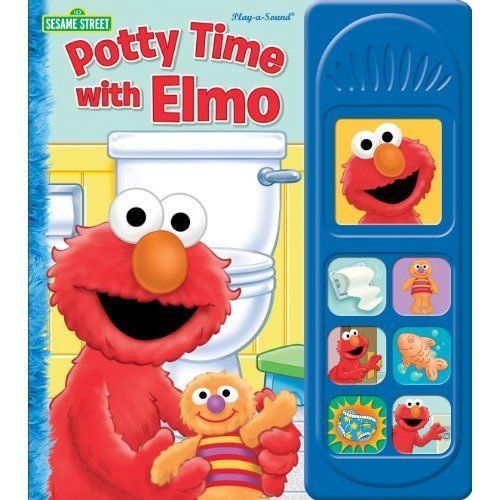 A favourite of little ones everywhere, Elmo brings fun into potty training. "Potty Time With Elmo&" comes with a side panel of different potty sounds for children to hear, and toddlers can records their own sounds as well. The story revolves around Elmo teaching his doll David to use the toilet.
---
| | |
| --- | --- |
| 3 | Everyone Poops by Taro Gomi |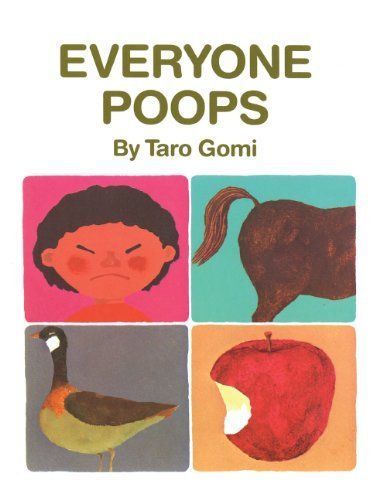 Everyone Poops teaches children not be afraid of or embarrassed by their own natural bowel movements. It offers lessons on the size and shape of bowel movements, as well as the bowel movements of animals to get children comfortable with the natural actions of their own bodies and not fear using the potty.
---
| | |
| --- | --- |
| 4 | Even Firefighters Go to the Potty by Wendy Wax |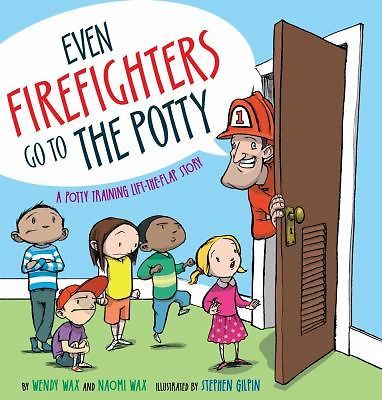 In "Even Firefighters Go to the Potty&" children learn that everyone needs to stop what they are doing every now and then to use the toilet. Many children have accidents because they are absorbed in a favourite activity. This book shows that everyone uses the potty and it only takes a few brief minutes before regular activity can resume.
---
| | |
| --- | --- |
| 5 | A Potty for Me by Karen Katz |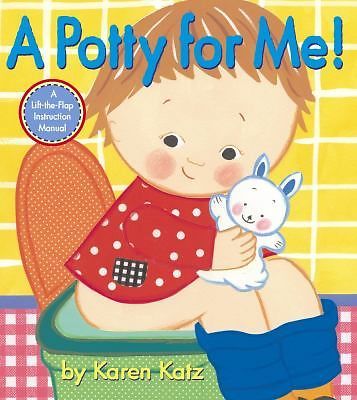 This pop-up book shows that there is work involved in learning to go to the potty, but eventually work leads to success. "A Potty for Me&" tells the story of a little girl who has accidents, but keeps trying anyway. She goes about her daily activities, but takes brief potty breaks until she achieves potty training victory.
---
| | |
| --- | --- |
| 6 | Once Upon a Potty by Alona Frankel |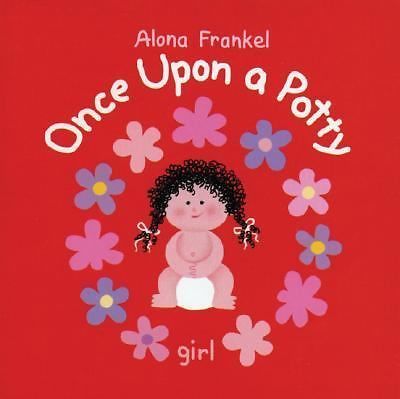 Two versions of "Once Upon a Potty&" exist, with one for boys and another for girls. Both versions follow the tales of a child learning to go potty. The success the characters have with toilet training can inspire toddlers and show them they can achieve potty success as well.
---
| | |
| --- | --- |
| 7 | Where's the Poop? by Julie Markes |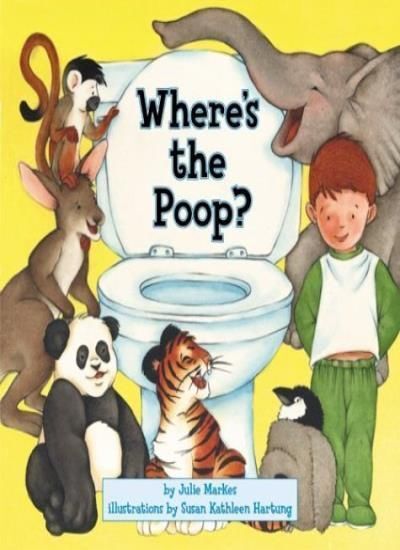 Where's the Poop? uses the page flap and pop-up book method to show where different animals move their bowels, as well as the proper place for humans to do the same. Animals children learn about include tigers, kangaroos, and monkeys.
---
| | |
| --- | --- |
| 8 | The Potty Book for Boys by Alyssa Satin Capucilli |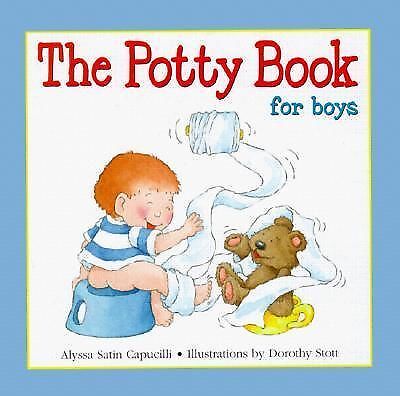 A little boy named Henry cannot wait to see what new treat his parents brought home. When he learns it is a potty, his adventure in potty training begins. "The Potty Book for Boys&" uses illustrations and funny stories to encourage boys to use the toilet.
---
| | |
| --- | --- |
| 9 | The Potty Book for Girls by Alyssa Satin Capucilli |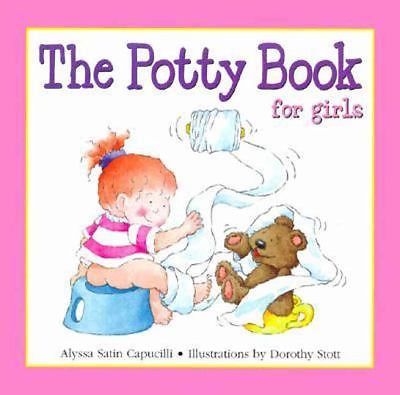 The Potty Book for Girls tells the story of a little girl named Hannah whose parents bring home a potty and tell her it is time to graduate from nappies. Hannah's personality and adventures ring true to life for many young girls who may want to emulate Hannah and use the potty.
---
| | |
| --- | --- |
| 10 | The Potty Train by David Hochman |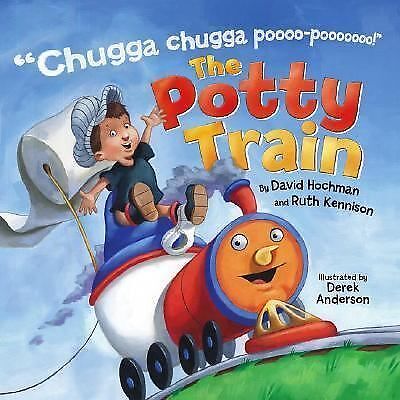 The Potty Train takes boys and girls on a journey to Underpants Station. Along the way, they learn all about using the potty and how proud and accomplished they can feel once the nappies are gone.
---
How to Buy Potty Training Books on eBay
When shopping for the right potty training book on
eBay
, just type what you need into the Search bar found on any eBay page. Specify whether you want a boy book, a girl book, or a gender neutral book to narrow the search results. Browsing
eBay stores
is another way to find potty training books. Stores feature similar items for a one-stop shopping experience. Purchase a potty training book and letter learning books from a store and possibly receive a shipping discount. No matter what type of book you need for your child, eBay offers an easy potty training book shopping experience.