Power washers
are excellent tools for cleaning up serious messes. They are ideal for removing layers of dirt and grime from nearly any outdoor surface, including driveways, decks, exterior walls, and garages. Some power washers run on gas, while others are electric. When choosing a power washer, consumers should consider a number of factors, including how powerful the washer is, what type of power it uses, and what attachments come with it. For anyone interested in purchasing a power washer, these top 10 choices are all worth considering.
| | |
| --- | --- |
| 1 | Campbell Hausfeld PW1835 Electric Power Washer |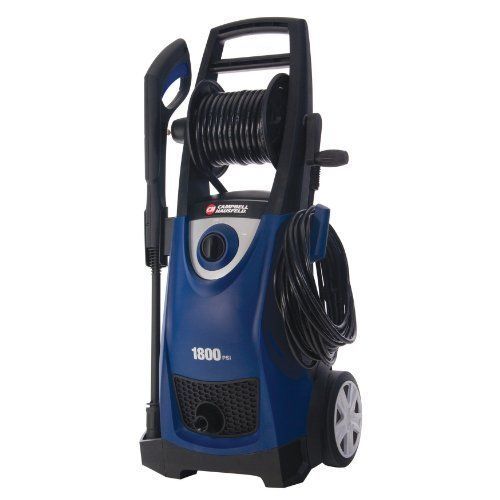 This power washer is lightweight, portable, and affordable. It features a 7-m power cord and two different spray nozzles. The Campbell Hausfeld PW1835 electric power washer has wheels at its base, which makes it even easier to transport.
---
| | |
| --- | --- |
| 2 | Generac 6022 Gas Pressure Washer |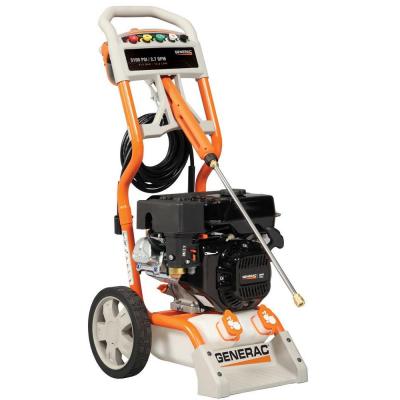 The Generac 6022 Gas Pressure Washer comes with a detailed instruction manual that makes it easier to use. This pressure washer has very high water pressure, which makes it ideal for tougher cleaning jobs. However, because this washer runs on gas, it is slightly heavier than most electric washers.
---
| | |
| --- | --- |
| 3 | Karcher K 5.68 M Electric Pressure Washer |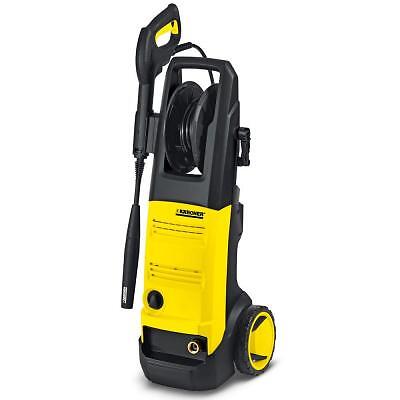 Karcher has a number of pressure washers in its line, but the K 5.68 M electric pressure washer is one of the most popular. It features a water-cooled motor and an eco-setting that uses up to 20 per cent less water and power. This power washer uses water from any stationary water source, such as a bucket, a pond, or a lake. Extra-long suction hoses are sold separately.
---
| | |
| --- | --- |
| 4 | Homelite Dual Clean 2in1 Electric Pressure Washer |
The Homelite Dual Clean 2in1 Electric Pressure Washer works as a standard pressure washer, or as an upright surface cleaner. The surface cleaner has an area of 33 cm, and it is ideal for evenly cleaning large flat surfaces such as decks. Another great feature of this power washer is its compatibility with a wide range of attachments.
---
| | |
| --- | --- |
| 5 | Generac 6024 Gas Powered Power Washer |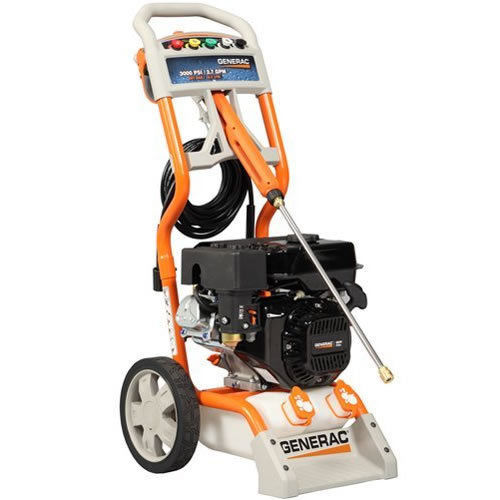 The 6024 Gas Powered Power Washer is another great product by Generac. It offers a sturdy all-metal frame and a very powerful 212-cc engine, which makes it a great choice for difficult jobs. This power washer also features large wheels with non-slip tread so that it is easy to manoeuvre.
---
| | |
| --- | --- |
| 6 | Nilfisk C110 Electric Pressure Washer |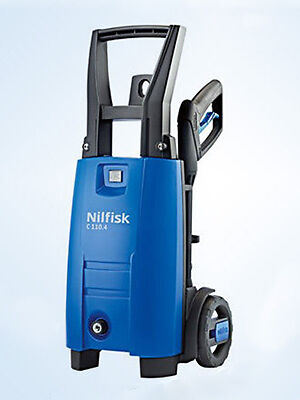 The Nilfisk C110 electric pressure washer has a maximum water flow of 440 litres per hour. This is perfect for tackling the majority of everyday cleaning tasks. It is very lightweight, has a 5-m hose, and works with a number of attachments. This pressure washer also features on-board storage, so attachments and detergent bottles are always easy to access.
---
| | |
| --- | --- |
| 7 | Ryobi RY80940 Gas Pressure Washer |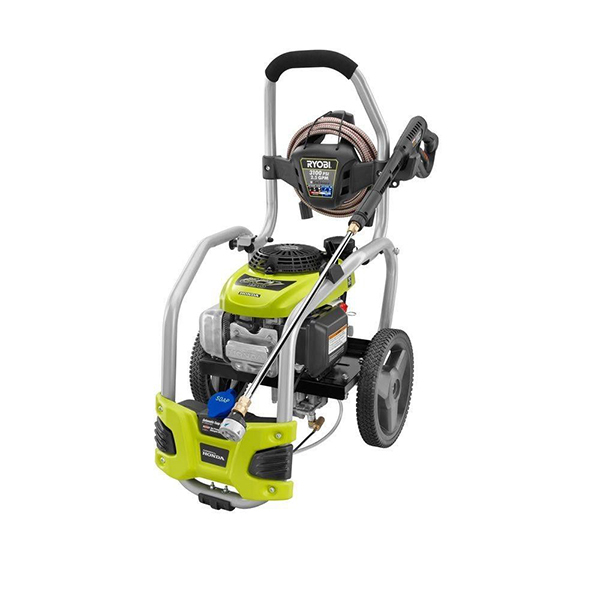 This pressure washer is fairly expensive, but it is extremely powerful. The Ryobi RY80940 is great for covering large areas or tackling challenging cleaning jobs. Consumers can even use it to remove unwanted paint from many surfaces. Another unique feature is its idle-down mode; when the washer is not in use, the engine automatically uses less energy.
---
| | |
| --- | --- |
| 8 | Homelite HPW080E Electric Pressure Washer |
One great feature of this Homelite electric pressure washer is the siphon. This allows the washer to quickly draw water from a lake, pond, or holding pool. It is lightweight and portable, and it has a maximum flow rate of 360 litres per hour. It features a hard plastic frame and a large, easy-to-access on/off switch.
---
| | |
| --- | --- |
| 9 | Greenworks 51012 Electric Pressure Washer |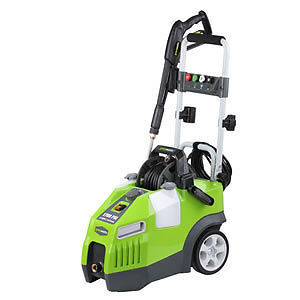 The Greenworks 51012 electric pressure washer has a distinctive bright green plastic body, and a compact but powerful electric motor. It has a maximum flow rate of 340 litres per hour and features quick-connect couplings that make changing attachments fast and easy.
---
| | |
| --- | --- |
| 10 | Bosch Aquatak 150 Pro Electric Pressure Washer |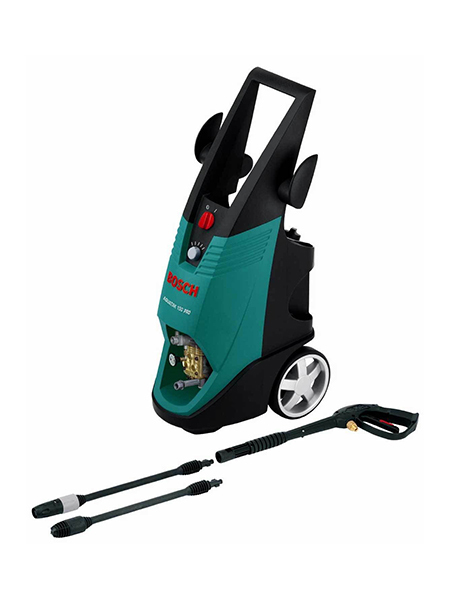 Bosch produces a number of power washers, and the Aquatak 150 Pro is one of the most popular. It is very powerful, with a maximum flow rate of 550 litres per hour. This pressure washer features an environmentally friendly auto-stop system, which means it automatically turns off when not in use to save energy.
---
How to Buy Power Washers
When it comes to buying power washers, eBay is an excellent resource. To find your ideal power washer, start by searching with keywords such as "electric power washer". If you want more specific results, add other keywords, such as a brand name or model number. You might also find it useful to select a category link. Power washers are useful tools designed to quickly and efficiently clean many different surfaces. Various power washers are available, each with unique advantages. If you are considering purchasing one, these top 10 power washers are all good choices.