A
gas barbecue
has many advantages over a charcoal barbecue. It takes longer for charcoal to reach the correct cooking temperature, whereas a gas barbecue simply requires the flick of a switch or turn of a dial and it is ready to cook. A gas barbecue is also more versatile than charcoal because users can vary the temperature on the burners. Gas barbecues vary in size and features that each model offers. Before selecting a model, buyers should learn about the top 10 propane gas barbeques, which includes brands like Outback, Bodum, Weber, and Beefeater.
| | |
| --- | --- |
| 1 | Outback Spectrum 3-Burner Gas Barbecue |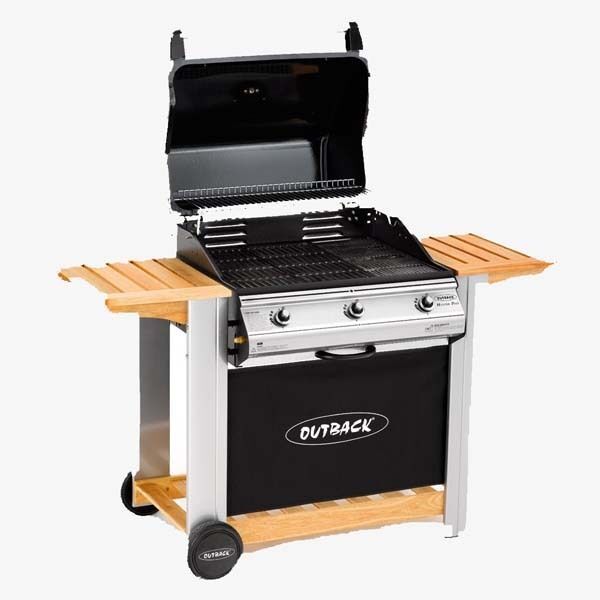 The Outback Spectrum 3-Burner propane gas barbecue was declared by the annual Which? Best Buy survey as one of the top 10 gas barbecues available in the United Kingdom. This 3-burner barbecue features an enamelled pull-down hood and lava rocks, which work together to maintain an optimum cooking temperature and infuse meat with moisture and flavour.
---
| | |
| --- | --- |
| 2 | Bodum Fyrkat Propane Gas Barbecue |
---
| | |
| --- | --- |
| 3 | Jamie Oliver 4-Burner Propane Gas Barbecue |
The Jamie Oliver 4-Burner propane gas barbecue measures 142 centimetres long, 61 centimetres wide, and 123 centimetres high. It has a roasting hood with a thermometer display, rotisserie feature, enamelled cast iron grills, and imitation lava rocks that ensure that sought-after barbecue flavour.
---
| | |
| --- | --- |
| 4 | Weber Summit E-470 Propane Gas Barbecue |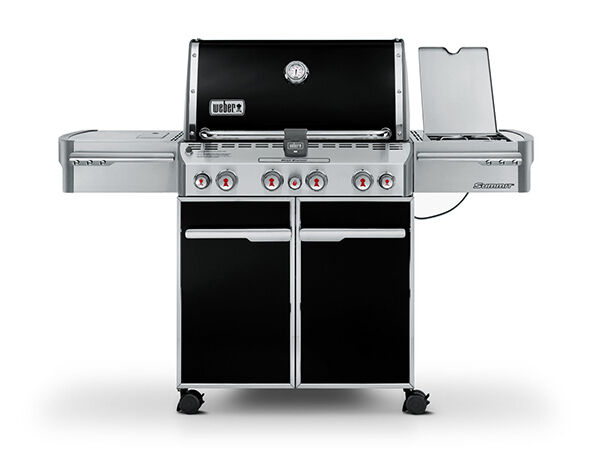 The Weber Summit E-470 ppropane gas barbecue comes with myriad of features, including four burners, infrared rotisserie, two stainless steel worktops, side burner, smoke box burner, and six tool holders. It is equipped with illuminated control knobs and a light on the hood handle for nighttime barbecues. This model is 170 centimetres long.
---
| | |
| --- | --- |
| 5 | Weber Q220 Propane Gas Barbecue |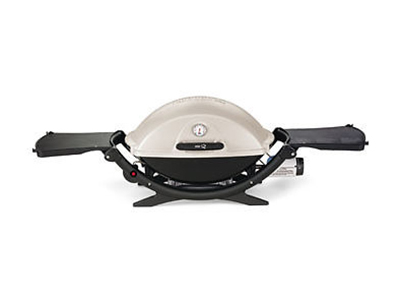 The Weber Q220,, also known as the MIDI Q, is a hooded cast aluminium gas barbecue with two worktops that fold out. It sits on a lightweight stand with a screen that hides the gas tank. The pulldown hood is tall enough to accommodate a large roasting chicken or turkey. Users can cook for up to eight people at a time.
---
| | |
| --- | --- |
| 6 | Weber Q100 Propane Gas Barbecue |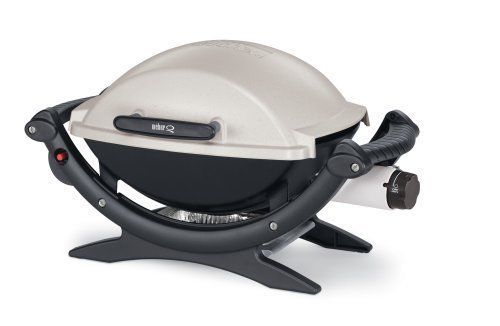 The Weber Q100, also called the Baby Q,, is a high performance camping gas barbecue. It is a smaller version of the Weber Q220; its cooking area is 30 per cent less than the Weber Q220 and does not come with the stand or foldaway worktops.
---
| | |
| --- | --- |
| 7 | O-Grill 3000 Portable Propane Gas Grill |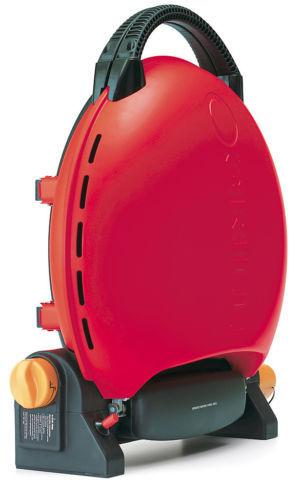 The O-Grill 3000 portable propane gas grill has a clamshell design and looks much like an oversized waffle-maker. It weighs 10 kilograms and has sufficient space to cook for four people at a time. This grill emits the same degree of heat as a large single hob ring.
---
| | |
| --- | --- |
| 8 | Outback Excel 200 Propane Gas Barbecue |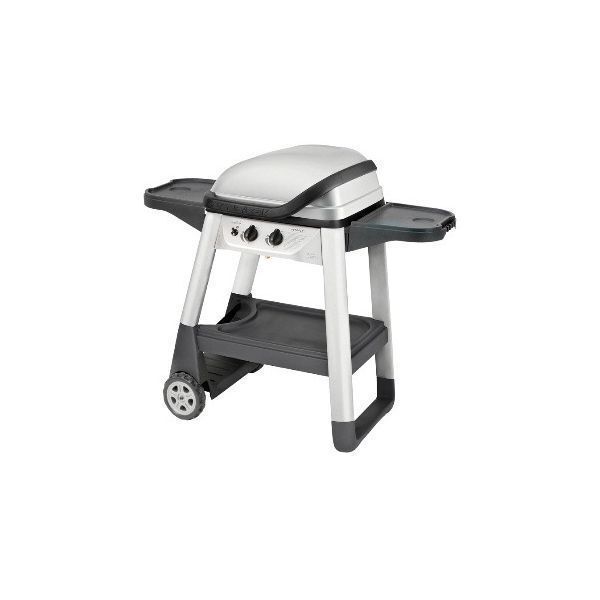 The Outback Excel 200 ppropane gas barbecue is a good choice for a small family or users with little space to entertain. This 2-burner barbecue is 120 centimetres long and comes with a porcelain coated grill, two worktops, and bottom shelf for storage.
---
| | |
| --- | --- |
| 9 | Beefeater 900 Series Propane Gas Barbecue |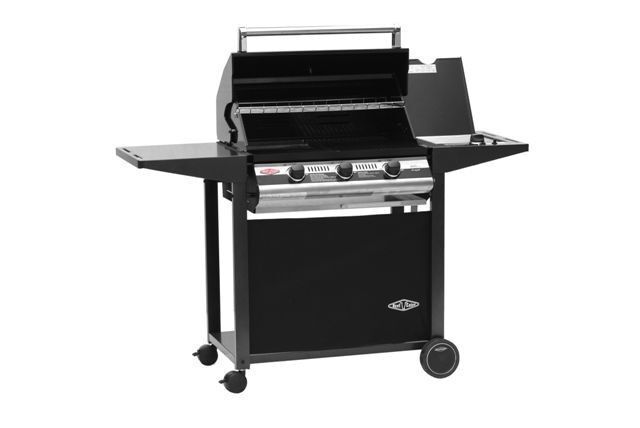 The Beefeater 900 Series iis an Australian brand that includes two, three, four, and five-burner barbecues, which all come with stainless steel trolleys on castors. The 900 Deluxe has a side burner, as does the 900 Plus,, which also has extra storage space below the grill.
---
| | |
| --- | --- |
| 10 | Weber Genesis Propane Gas Barbecue Grill |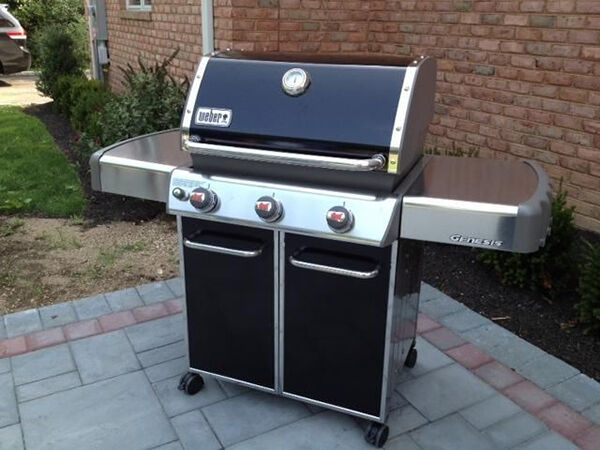 The Weber Genesis ggrill is a 3-burner barbecue that sits on an enclosed trolley with castors. It features two stainless steel worktops and holders for six tools. The Genesis S-330 has a side burner with a protective lid.
---
How to Buy Propane Gas Barbeques on eBay
Whether you are looking for a camping barbecue or a full-feature outdoor kitchen, eBay boasts a variety of products. Begin by entering the name of the item you are looking for into the search bar on any page, including details like the brand, series name, and if possible, the model number. Browse the results and check that the gas barbeque fits the size of your outdoor entertainment area and the number of people that you expect to cook for at the same time. Propane gas barbecues give users greater control over the food they cook and are a more versatile alternative to charcoal barbecues.