For many people, thinking about the 80s inspires laughter and nostalgia. Fashion was bold, colourful, interesting, and went hand in hand with music.
Dresses
of the era echoed what was popular in the punk music scene, which was typically funky, loose, dresses with graphic designs, tiny minidresses, or cool crushed velvet frocks. Nobody was afraid of colour, and the sky was the limit when it came to dresses. For consumers who want to take a trip back in time, purchasing punk-inspired, 80s dresses from the decade of decadence is fun. Consumers should look back on some of the popular fashions from that time that may fit in with today's trends.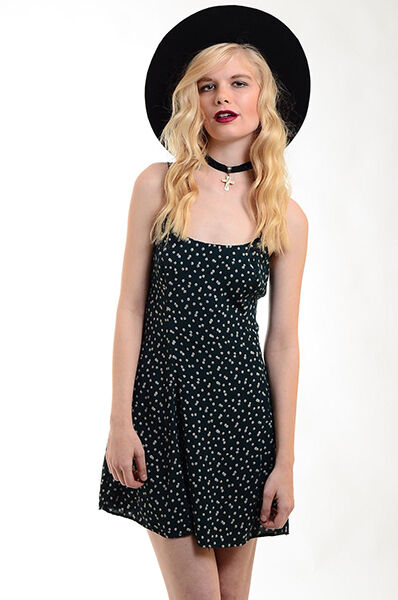 The 1980s punk movement exemplified a specific type of clothing style, and the late 80s introduced a style referred to as grunge. A grunge dress refers to a loose, casual type of dress that makes a courageous fashion statement, such as a net, see-through dress, lots of lace, dark colours such as black and red, or even eclectic prints like plaids, cross prints, and florals. Grunge dresses are not body hugging; some have empire waists and flare out into full skirts. Some current brands which make updated versions of grunge dresses include ASOS and TopShop.
---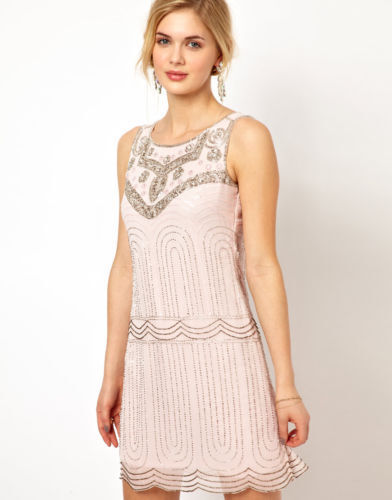 Art deco dresses combine a modern twist with a bit of flash to bring consumers a stylish look of the 80s. Punk dresses in the art deco style look contemporary and artistic, with bright colours such as hot pink and shimmery shades like silver. Covered in sequins and made of shiny materials like lame and satin, art deco dresses include embellished details like rhinestones, fringe, lace overlays, and oversized flower adornments. The 1980s were a time of excess, and the sparkling art deco dresses pay homage to that style of fashion.
---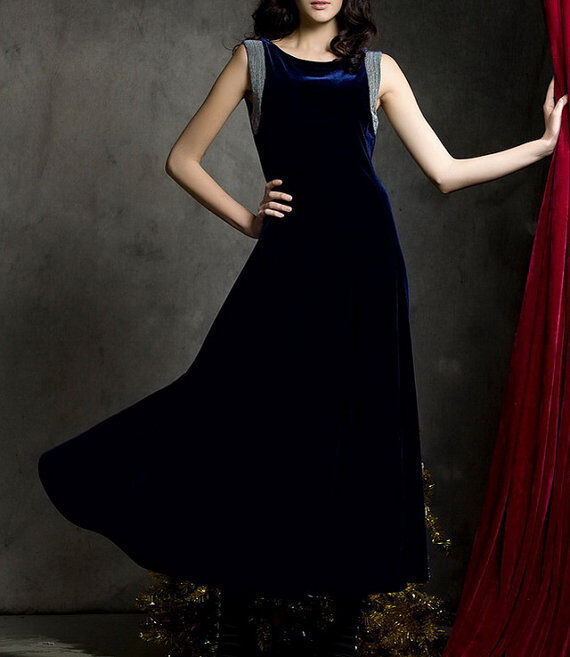 Nothing says punk rock like a velvet dress. Soft, crushed velvet created punk style dresses in the 80s and well into the 90s. The bohemian velvet dress look continues its popularity in the millennium. Velvet dresses come in many silhouettes, including the traditional baby doll style of punk dresses. The dresses also come in many jewel-toned shades, including purple, red, black, and green. Velvet dresses add a vintage look to any wardrobe, and some include details like shimmer, rhinestones, or open-back designs.
---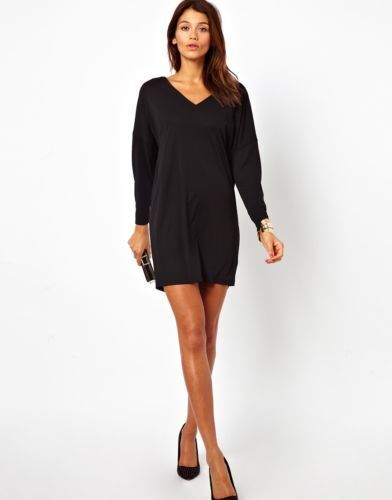 The minidress may have entered the fashion world in the 60s, but it reached its heyday in the punk-inspired 80s. A true 80s minidress is short, hitting women at mid-thigh, and minidresses of the era include many styles such as punk-looking lace minidresses, ripped denim minidresses, and black minidresses with a lot of punk embellishments, such as safety pins or studs. Leather minidresses were also a big part of punk culture, and women wore them with boots for a tough look.
---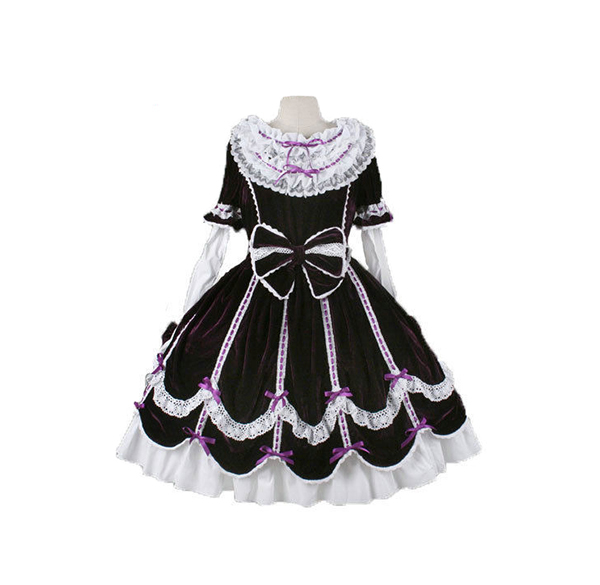 The gothic style of dress, also known as Goth dress, hit a high in the punk period of the 80s. Goth dresses include the colour black frequently, and feature many styles from lace-up corset dresses to minidresses covered in graphic prints like anchors, pin-up girls, or polka dots. Some brands that still make authentic Goth dresses include Hell Bunny and Federation. For a vintage 80s look, consumers choose dresses that look distressed, with rough edges, added safety pins for decoration, or embellishments like tulle petticoats underneath.
---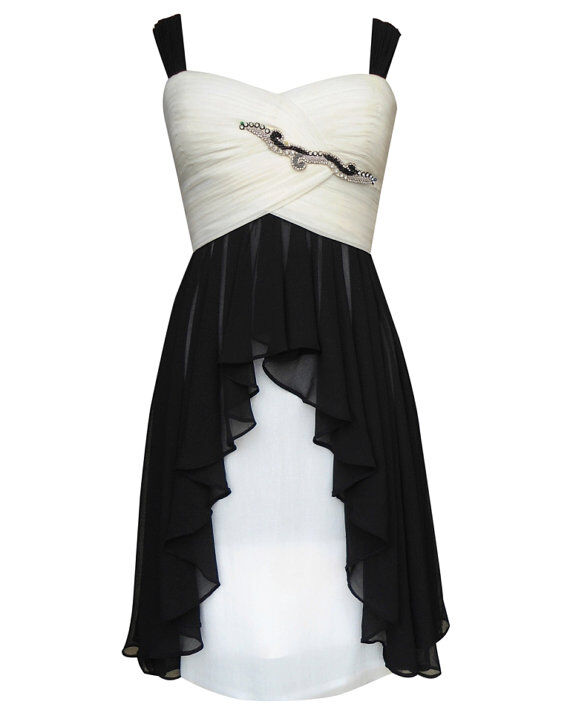 Going out on the town in the 1980s was an event, not just an activity. Women dressed to the nines with 80s cocktail dresses which featured wild, colourful graphic prints that looked like artwork or bright metallics like gold and silver. Punk-inspired designs featured a lot of lace and tiered skirts or uneven hemlines. Made of rich fabrics like lame, taffeta, and velvet, cocktail dresses in the 80s were anything but bland. Various styles such as minidresses and off-the-shoulder dresses were common.
---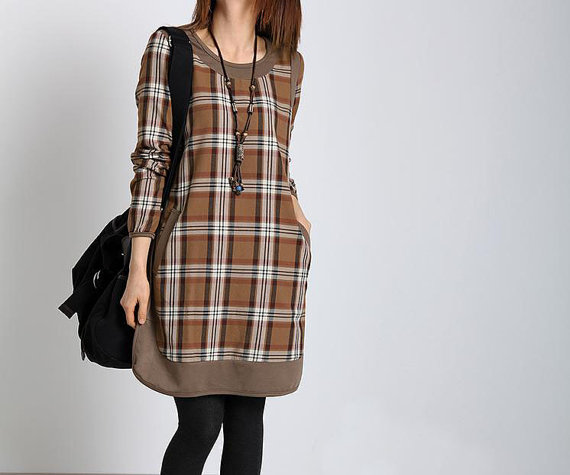 Graphic prints were and still are a large part of punk-inspired fashion, especially plaid. In the 1980s, plaid dresses were a signature look for punk women and punk music fans. Plaid dresses of the era were loose and baggy or form fitting and body conscious. Some dresses mix plaid with other fabrics, like black material, and used cutting edge designs like corset bodices and miniskirts or lace-up backs. Plaid dresses are generally red tartan print, but also come in green and blue.
---

Even punk-inspired dresses were over the top in the 80s. For women who wore party dresses, it was not uncommon to go over the top. For consumers who are looking for 80s party dresses, the key word is 'excess'. Oversized bows, all-over graphic prints like hearts, geometric designs, and plaids, and mixed colours and materials were hallmarks of party dresses in the 1980s. Punk touches included anything black, lace, or netting, short dress lengths, and materials like velvet and leather combined with metallics.
---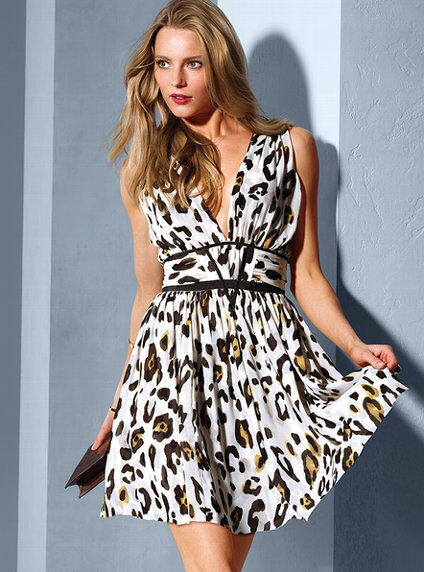 One of the most popular types of punk-inspired dresses of the 1980s was the animal print dress, a style that remains popular. Animal print dresses come in many silhouettes, such as halter dresses, rockabilly styles, body-conscious dresses, and multicoloured designs. In the 80s, animal prints included colourful styles like red, metallic gold or silver fabrics, and daring designs like minidresses and plunging necklines. Punk-inspired animal dresses added sparkle with sequins and leather details.
---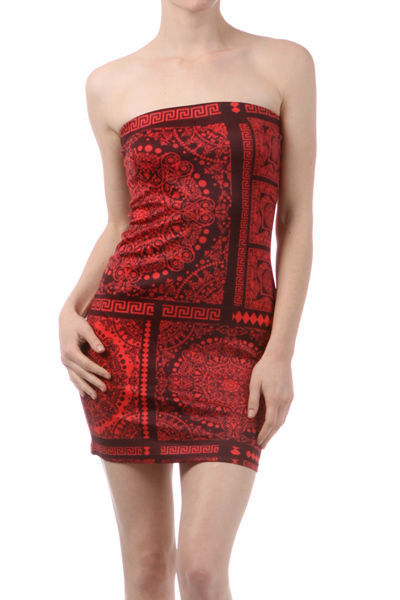 Body skimming and tight fitting, an 80s fitted dress left nothing to the imagination. Today, fitted dresses are popular, and the curve-hugging frocks offer many unique styles, including throwbacks to the punk-inspired dresses of the 80s. Fitted dresses of the era included sexy, off-the-shoulder styles, punk-inspired materials like vinyl and leather, and daring colours like fuchsia, red, and gold. Graphic designs like skulls, flowers, and animal prints are also popular fitted-dress designs.
---
How to Buy Punk-Inspired 1980s Dresses on eBay
Go back to a simpler time when you shop punk-inspired fashions from the 1980s on eBay. Search with keywords like "velvet dresses" to bring up vintage styles that recreate the era. Alternately, try current brands that create throwback looks, like Asos. For a positive buying experience, shop for new or used dresses from Top-rated sellers. Fashion trends come and go, but some manage to stay around for decades, including some of the most popular styles from the 80s, such as punk-inspired animal print dresses, funky plaid tartan minidresses, and leather fitted dresses. Add modern accessories and shoes to make the look more current.