Radio controlled (RC) aeroplanes
are fun to fly for both young and old. Some hobbyists buy fully assembled aeroplanes that are ready to go as soon as they are unpacked, but others enjoy building aeroplanes from kits. It is important to buy an RC aeroplane that is suitable for the user's skill level, as it is less enjoyable to fly an aircraft that is too difficult or too easy to manoeuvre. Before selecting a product, buyers should learn about the top 10 radio controlled aeroplanes. Shoppers can buy these models from toy and specialist shops, and online from marketplaces such as eBay.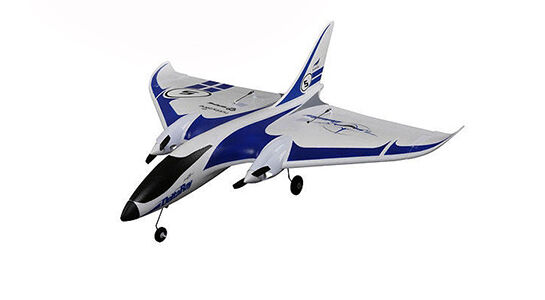 The HobbyZone FireBird aeroplane features Virtual Instructor technology, which makes it easy to fly, for beginners; users can disable this feature when they no longer need it. The FireBird has a built-in wing levelling system, thrust differential on its twin motors, and vortex generators. It uses 2.4 gigahertz (GHz) radio technology. The aeroplane can withstand minor bumps and bounces, and it is easy to repair. It is a ready to fly model that requires no assembly.
---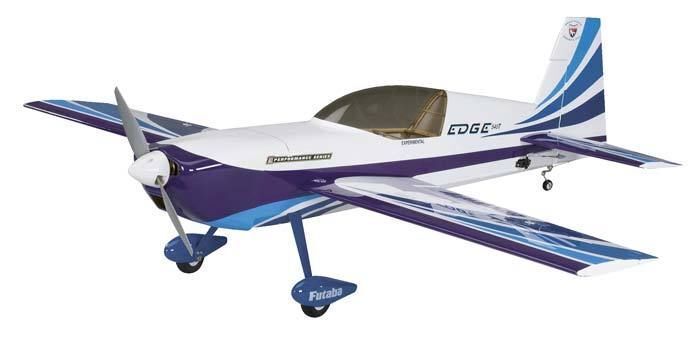 The Great Planes Edge 540T can execute exceptional aerobatics and precision manoeuvres. It is suitable for international air races. The aeroplane is lightweight and durable, and comes as a kit that is assembled in 20 to 25 hours.
---
| | |
| --- | --- |
| 3 | Silverlit Sopwith Camel |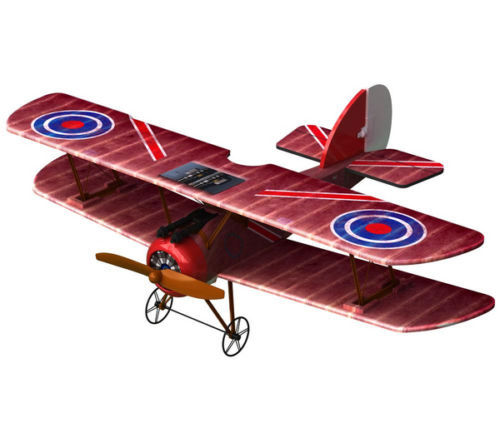 The Silverlit Sopwith Camel features a radio control preselected tri-band system with precision speed control. It is easy to operate and suitable for children and beginners. It offers excellent flying stability and users can control it with ease at lower speeds. The transmitter comes with left and right trimmers. The Silverlit range includes a wide selection of additional models.
---
| | |
| --- | --- |
| 4 | HobbyZone Glasair Sportsman |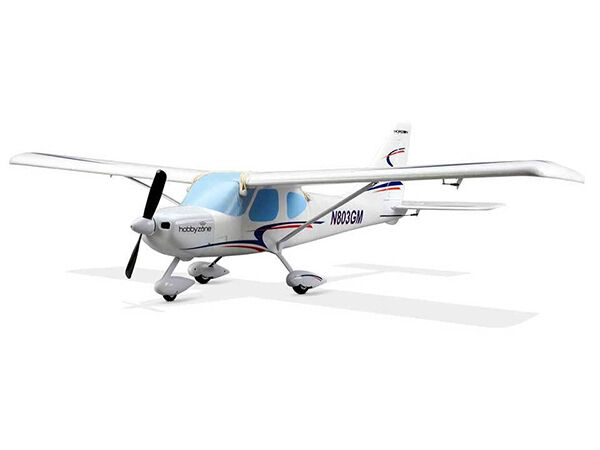 The HobbyZone Glasair Sportsman is a high wing training aircraft. Its virtual instructor system helps novice pilots with turning, landing, and limiting the degree of bank. It is made of HobbyZone durable Z-foam and comes with a Spektrum-DX4e DSMX four-channel transmitter. This is a ready to fly model that requires no additional assembly.
---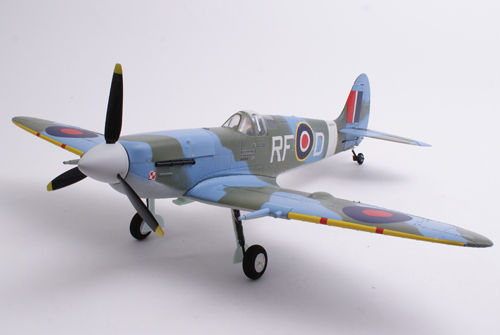 The Art-Tech Spitfire is a replica of the pre-World War II propeller aircraft designed by R. J. Mitchell. It is made of high-impact EPO crash-resistant foam and uses 2.4 GHz spectrum radio technology. It can execute loops, inverted flight, axial rolls, stalls, and other tricks, and it comes ready to fly.
---
| | |
| --- | --- |
| 6 | HobbyZone Mini Super Cub |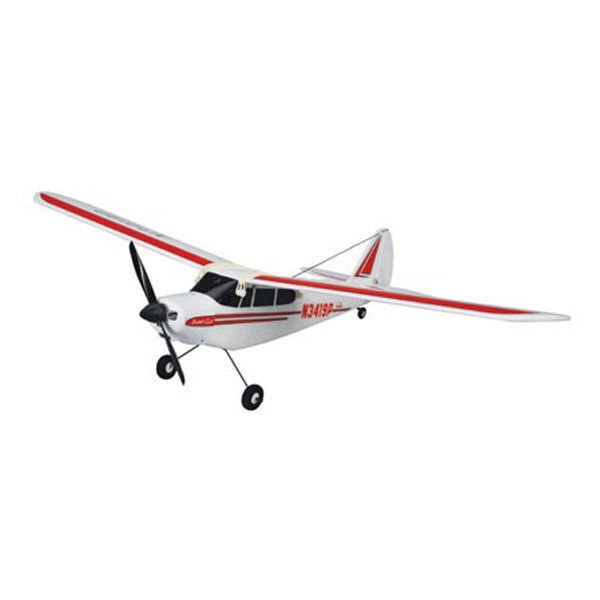 The HobbyZone Mini Super Cub makes it safe, simple, and fun to learn the basics of RC flying. It features fully proportional control of the throttle, rudder, and elevator controls, combined with a semi-scale design. Users can switch the anti-crash function off in order to perform more adventurous manoeuvres. The aeroplane is easy to repair and takes less than an hour to assemble.
---
| | |
| --- | --- |
| 7 | Dynam A-10 Thunderbolt II |
The Dynam A-10 Thunderbolt II is a replica of the American Thunderbolt II, or Warthog, a single-seat, twin-engine, straight-wing jet aeroplane designed to provide support to ground forces. The RC aeroplane has excellent manoeuvrability even at low speeds and altitudes. Its short takeoffs and landings makes it ideal for smaller airfields. This model does not require additional assembly.
---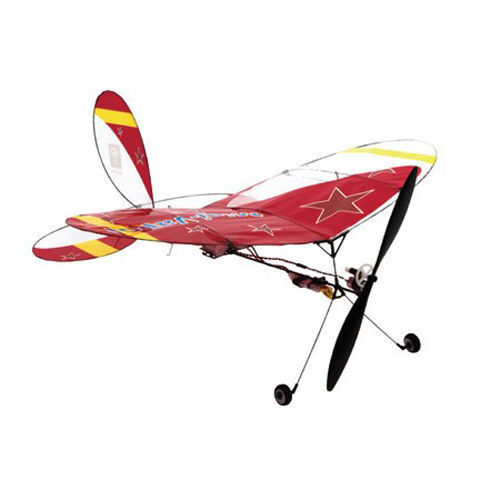 The ParkZone Mini Vapor is a slow aeroplane for indoor flying only. It has a precise three-channel control and is lightweight enough to navigate small spaces. It is suitable for beginners.
---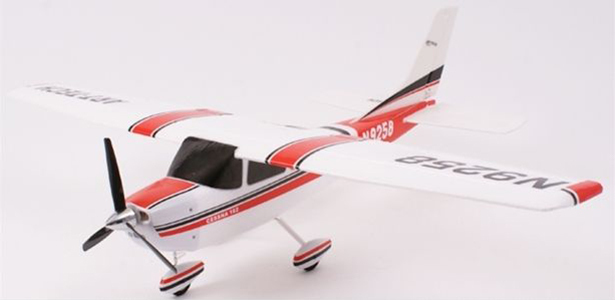 The Art-Tech Cessna is stable and has a wingspan of 980 millimetres. It is 860 millimetres long and weighs 560 grams. It comes fully assembled with a 2.4 Ghz wireless remote control.
---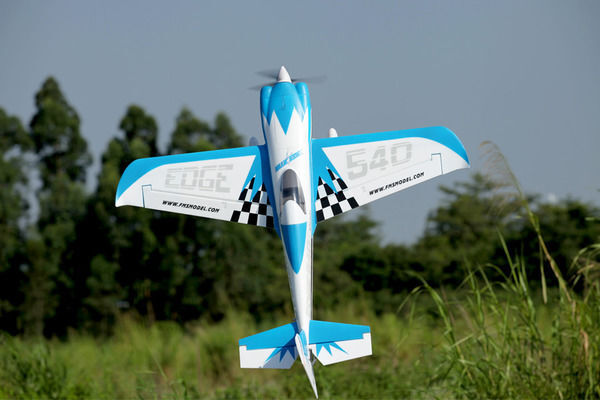 The Kyosho Edge 540 is a mid-wing aerobatic RC aeroplane. It is powerful enough to perform a variety of manoeuvres. The swept trailing edge of its main wing recreates the flight performance of the full size aeroplane. The user must install the motor and tail wing, and attach the decals, wheels, and linkages to prepare this model for flight.
---
How to Buy Radio Controlled Aeroplanes on eBay
eBay sellers offer a wide selection of radio controlled aeroplanes from respected brands. Simply type a phrase, for example " Futaba radio controlled aeroplane" or " Seagull radio controlled aeroplane", into the search field found on every page. This displays all of the items tagged with the keywords. Browse the listings or narrow your results by choosing the most appropriate product features. Piloting radio controlled aeroplanes in competitions or as a hobby is rewarding and fun. Buyers should look for aeroplanes that suit their skill levels.