In society, protecting the environment has become just as important as saving money. Finding ways to do both at the same time is always great; it's even better when the quality of the solution actually rivals options that are more damaging to the environment. Using
rechargeable batteries
is a great way to save money by not having to buy new ones every time they go dead. Although they generally cost more to purchase initially, over their lifetime, they can easily save the consumer tenfold or more. Furthermore, using a battery charger keeps traditional batteries out of the landfill, protecting the environment. There are a number of different types, the most popular of which make the list of the top 10 rechargeable batteries.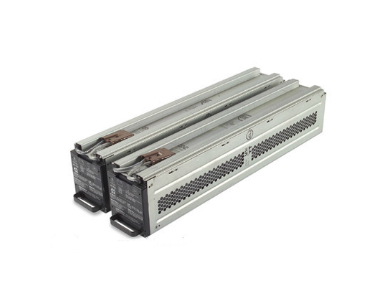 APC mainly makes rechargeable batteries and power backup systems for electronics, including backup power batteries for PCs, servers, and larger ones for entire local networks. These batteries protect against data loss and the possibility of hardware damage in the event of a power outage. The company also manufacture some device specific batteries for certain items. Well-constructed, all APC batteries are maintenance-free and high-performance.
---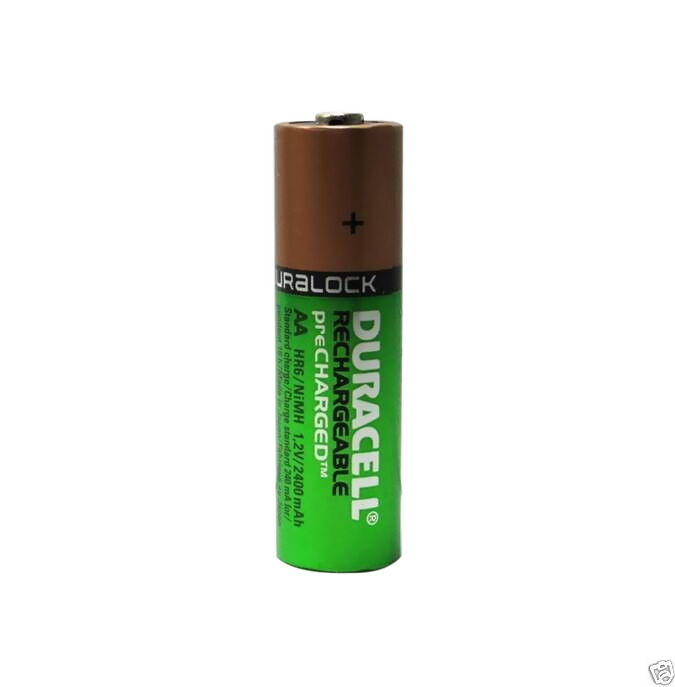 Perhaps one of the most widely known names in batteries, Duracell enjoys a fine reputation for producing a wide range of high quality, well preforming consumer batteries in numerous sizes that work well in virtually any battery operated item. Duracell rechargeable batteries live up to that reputation, providing long power output from a single charge and standing up to recharging many times. The company makes rechargeable batteries in all standard sizes and in the most common rechargeable battery types, including lithium, Li-Ion, and NiMH.
---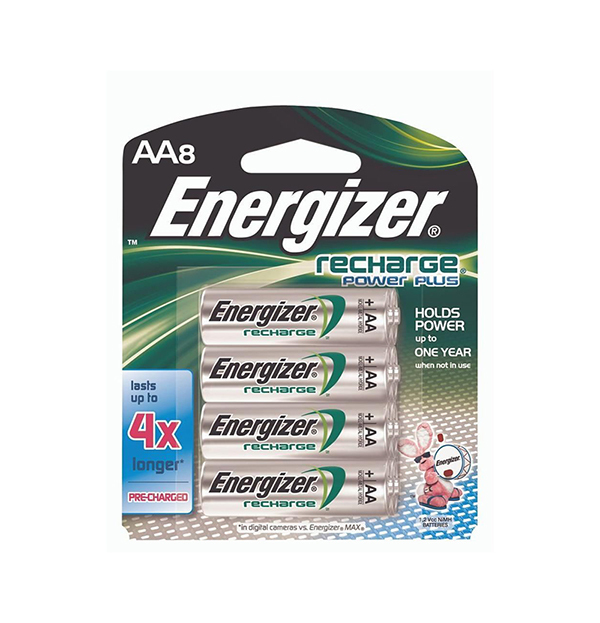 Another widely respected name in the world of batteries, Energizer has a full line of both standard and rechargeable batteries. Energizer rechargeable batteries are available in all the standard types and sizes, making it easy for consumers to find affordable, quality rechargeable options for all their battery needs.
---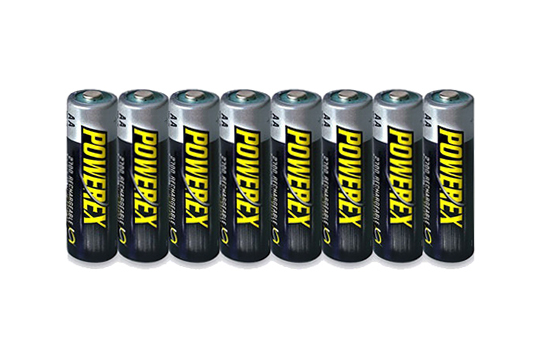 A worldwide leader in rechargeable batteries, Maha is the creator of the Powerex rechargeable battery line. They are available in a range of sizes, including AA, AAA,C, D, and PP3. Consumers can expect quality performance, with a single AA providing up to 2700 mAH. The company designs Maha rechargeable batteries to produce more power and hold a charge longer than other brands, making them a great choice for recreational applications and any time the battery may be in use for long periods or go a long time between charges.
---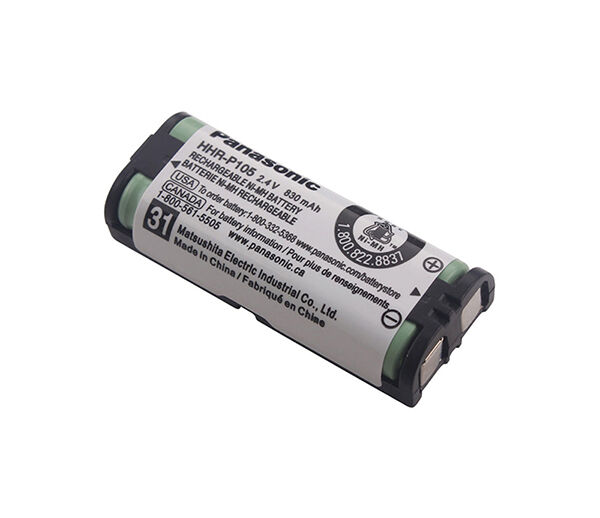 Backed by a history of designing world-class electronics, Panasonic rechargeable batteries employ innovative technology and design. They are slimmer and lighter-weight than single use batteries, making them the ideal choice for many uses, including on the go mobile devices. The company makes it easy for the consumer to use their batteries to work more effectively and be more eco-minded, creating solutions that efficiently store solar power and make it accessible to the consumer.
---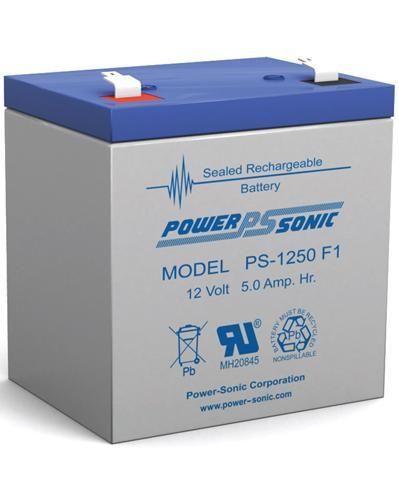 Power-Sonic rechargeable batteries employ Valve Regulated Lead Acid (VRLA) and other technology. These high-quality batteries offer businesses a cost-effective way to provide back up power for their electronics in the event of a power outage. Available in a variety of different sizes, one of these batteries can supply power to one or several computers long enough for them to shut down safely.
---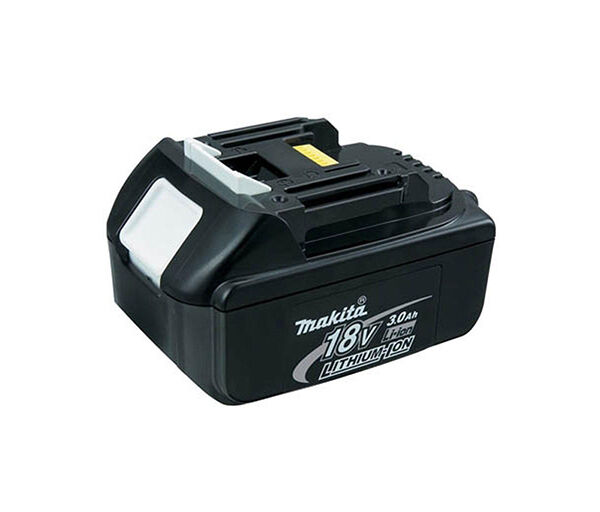 Makita has a quality reputation for producing high-quality, powerful power tools, the majority of which are cordless and use rechargeable batteries designed specifically for them. These batteries typically fit a number of different Makita tools and provide long-lasting power that is powerful enough to make easy work of any job.
---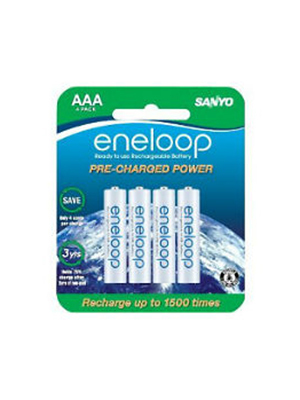 Known for pushing the envelope with a mind towards making life more eco-friendly, Sanyo Eneloop rechargeable batteries are compatible with standard battery chargers and boast the ability to be recharged up to 1800 times and hold a charge longer than other batteries. This makes them a clear choice for many applications.
---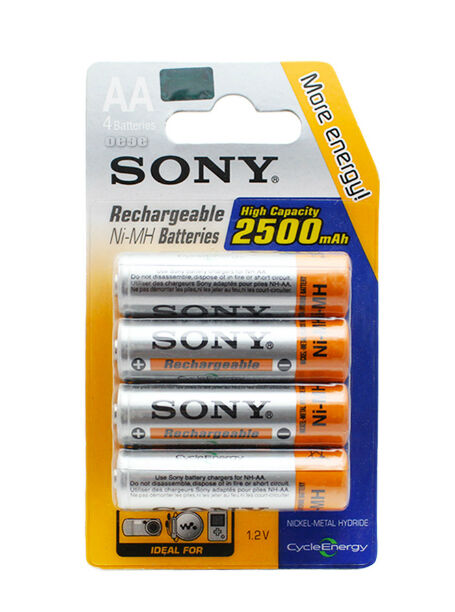 Another company with a well-respected history for designing and manufacturing a variety of high-quality electronics, the Sony corporation puts the same quality into their rechargeable batteries. Suitable for a variety of uses from toys to high-end devices, Sony rechargeable batteries are backed by a name that means quality.
---
Motorola rechargeable batteries are one of the most common brand used in cordless phones and other handheld communications devices. The brand has made a name for itself in the mobile phone industry and that name originated from making quality electronics, including the rechargeable batteries that make it easy to take communication on the go.
---
How to Buy Rechargeable Batteries on eBay
People are always connected and always on, and that requires quality rechargeable batteries that consumers can consistently rely on. When shopping for them on eBay, be sure to determine in advance which type, brand, and size of battery is most appropriate for the device and use. After determining this, search for the product directly by using specific keywords in the search engine, or navigate to the selection of rechargeable batteries by choosing between categories and filter options. It is easy to stay powered by choosing one of the top 10 rechargeable batteries.