The period between the 14th and 17th centuries, called the Renaissance, is responsible for ushering in clothing that coincided with changing attitudes towards philosophy, art, literature, religion, medicine, and romance. Padded and puffed sleeves, stockings, rich-looking fabrics, and duckbill shoes characterise the clothing of the time. Women's hips grew overnight as
Renaissance clothing
accentuated the hipline in dark colours that reflected the boldness of the new period of intellectual enlightenment. When shoppers select a Renaissance costume from a local costume store or on eBay, they relive the history associated with an era for fun at faires and other events.
A half man and half horse Centaur costume can come complete with hairy legs as part of a body suit and horse hooves that cover the shoes. The character from Greek mythology influenced clothing styles worn during the Renaissance and modern wearers can gallop through a party in this costume.
---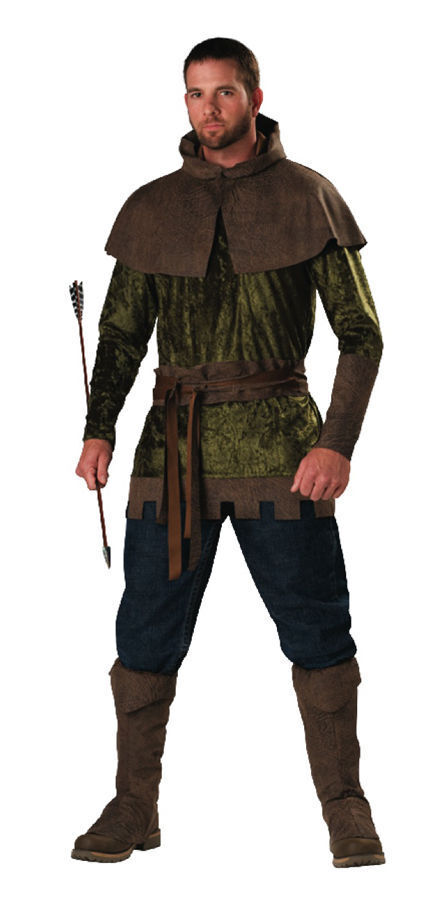 Both men and women identify with the English folklore of the outlaw archer and swordsman Robin Hood. Buyers can choose among several sizes of gambesons, trousers, tunics, belts, hats, ladies' Robin Hood dresses, and accessories such as make-believe swords. Some people use the period costume to participate in re-enactments of medieval rivalry.
---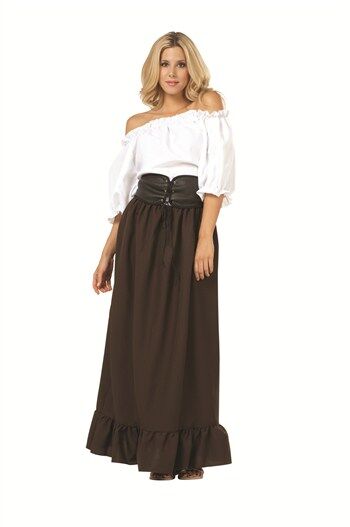 Dressing up in wench clothing is indicative of being a commoner or peasant amongst royals, but allows wearers a certain amount of license to have fun. Most costumes come outfitted with a peasant blouse, long or short skirt, and corset-styled vest. The wench character costume is a favourite during Renaissance festivals depicting ladies as tavern maidens or lady pirates. Specialty accessories such as wigs complete the attire.
---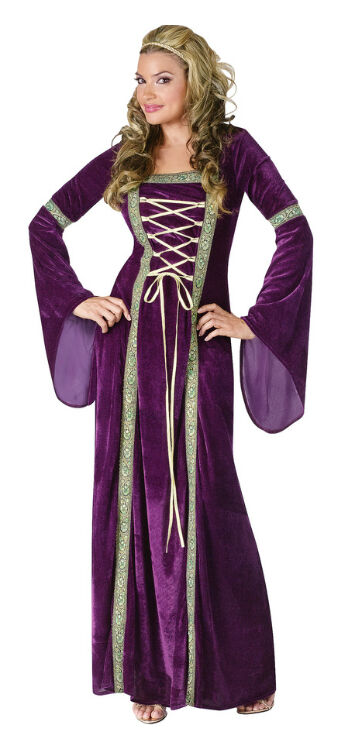 A princess gown is meant to dazzle viewers with its regal appearance and queenly influence. Buyers may purchase full-length costumes with a sweeping skirt made from opulent materials such as velvet and lace. Dresses come in sizes for both women and girls with accessories available such as tiaras, capes, and crowns.
---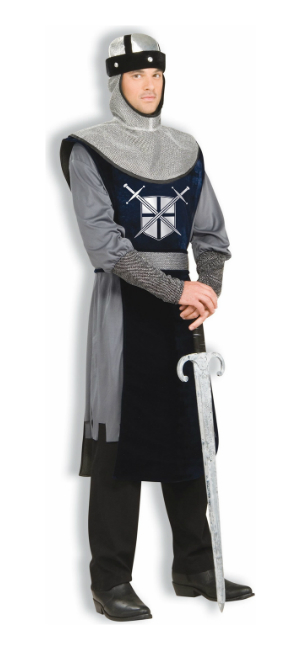 Knights no longer perform the service of warriors, but chivalry is still alive amongst supporters of honourable behaviour. Knight costumes complete with a tabard or short coat, belt, boot covers, cape, and hood appeal to collectors and partygoers. An authentic-looking helmet is a good accessory for this period costume.
---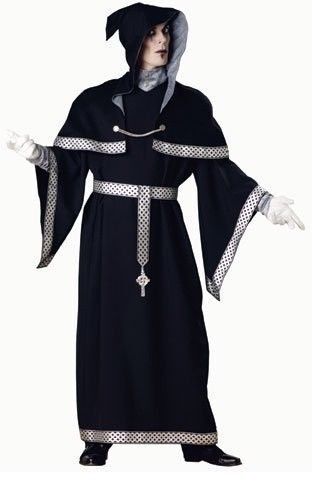 The influence of hooded cloaks with front and side openings worn during the Renaissance period is a contributing factor to the introduction of warlock costumes, also called wizard costumes, worn by men. Shoppers can purchase a white wig and beard as an accessory to complete the look.
---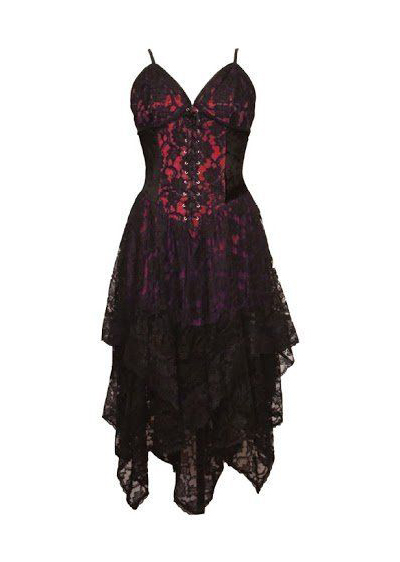 Shoppers can purchase witch costumes with or without cloaks, long or short lengths, and in a rainbow of colours. The most popular colour is black, followed by purple and green. Spider web gloves, wigs, masks, footwear, facial hair, noses and ears, and hats accessorise the costume to create a spooky likeness.
---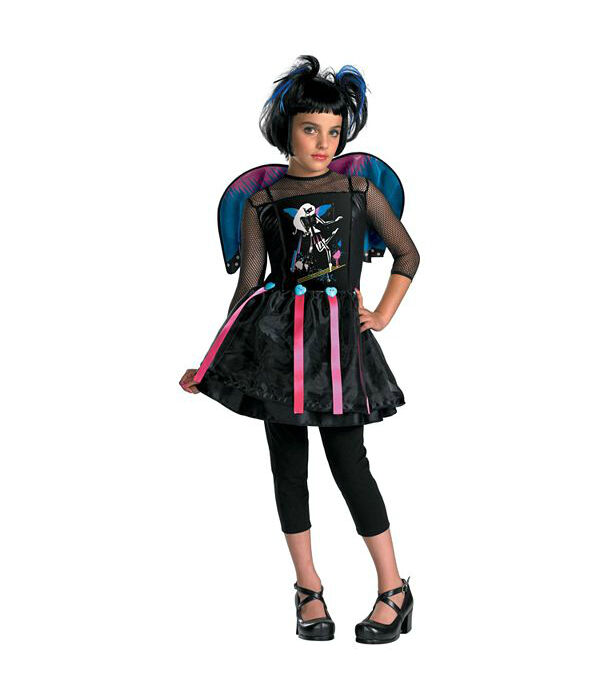 Buyers no longer believe fairies to be an evil influence as Renaissance people did, so people of all ages enjoy dressing up in beautiful fairy costumes complete with a set of wings, pretending to be Tinkerbell. A flower headband and sparkling wand add a touch of enchantment.
---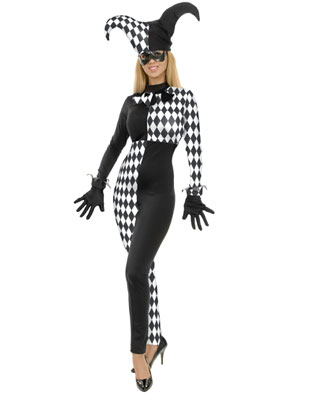 Court jesters were like comedians that made people laugh. Wearing a jester costume in itself may evoke happiness when looking at the different coloured sections of fabric sewn together for one suit. Shoppers can also add a jester hat, gloves, and spiked cuffs as well as gnome shoes, tights, and a clown horn for a whimsical touch.
---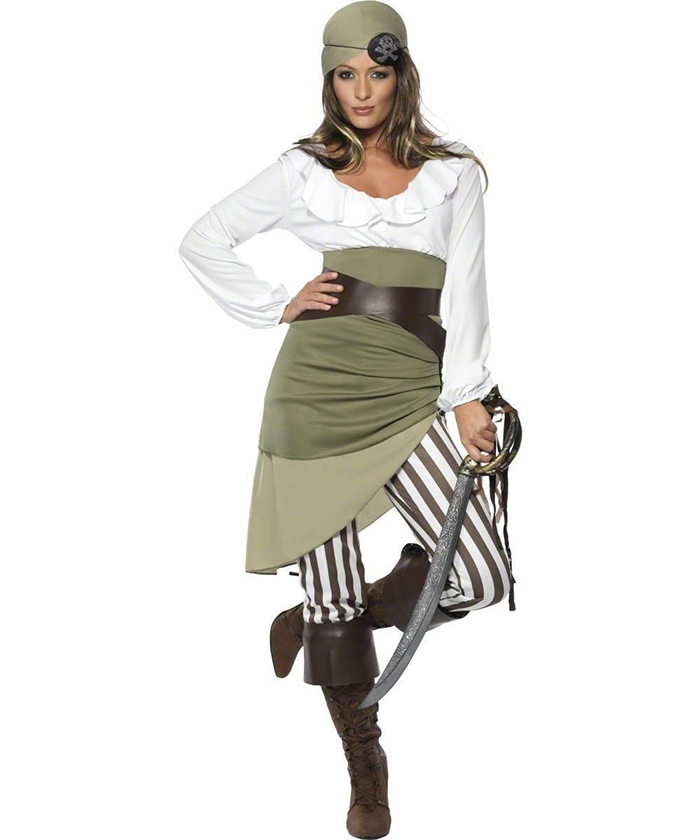 A pirate is a dark rogue known for bringing maritime piracy into people's lives during the Renaissance period. A whole family can get in on the act of dressing up in loose-fitting clothes with tall boots, sashes on the waist and head, corsets, an eye patch, and a skull emblem that frightens away most anything. Add-ons may include a hook, sword, musket, and pirate hat to achieve the buccaneer look.
---
How to Buy Renaissance Costumes
When looking at a costume on the eBay website, make sure to type specific keywords into the Search bar found on any page of the site, such as jester, knight, or fairy costume. Once the results display, use filters such as size, colour, and brand to limit the possible choices further. Be sure to review each seller's specific details and feedback to help choose a seller.