Many women ride bikes because of the multitude of benefits they offer. Bikes are also an environmentally friendly way to get around. Riding a bike is fun and relaxing, and it is a great way to get exercise. When purchasing a
road bike
, women should consider a number of things, including the weight of the bike, how many speeds it has, and the type of brakes it comes with. These top 10 road bikes for women each have unique features and advantages that make them excellent choices.
| | |
| --- | --- |
| 1 | Cannondale R1000 Feminine |
The Cannondale R1000 Feminine is a high-quality bike with 10 speeds and a lightweight frame. It features Shimano Ultegra hand brakes and top-quality wheels. This bike is available in a number of colours, including light blue, purple, and more. This bike is pricey, but it is made to last.
---
| | |
| --- | --- |
| 2 | K2 Myste Road Bike for Women |
K2 is a company known for making quality bikes and other sports equipment. The K2 Myste is a fairly inexpensive road bike designed specifically for women. It features eight speeds and a lightweight aluminium frame, as well as Tektro dual-pivot hand brakes. This bike has excellent manoeuvrability and it is comfortable to ride, even for extended periods.
---
Pinnacle Dolomite women's road bikes are durable and sturdy, but still lightweight. They offer between 10 and 16 speeds and are very fast. This makes them ideal for racing or casual riding. They are available in a wide variety of colours, including white, red, blue, silver, and black. These bikes are expensive, but they feature superior-quality materials.
---
| | |
| --- | --- |
| 4 | Terry Isis Road Bike for Women |
Terry bicycles cater to the needs of female riders. The Terry Isis is perfect for racing or casual riding. It comes with an expensive price tag, but it is an exceptional bike. The lightweight, streamlined design makes it very fast, and the saddle remains comfortable even on long rides. The Terry Isis features nine speeds and Shimano Ultegra dual-pivot brakes.
---
| | |
| --- | --- |
| 5 | The Amira Road Bike for Women |
The Amira road bike for women is an exceptional product. It features a carbon frame, which is strong but extremely lightweight. Though the Amira is a racing bike, it is also great for recreational riding. It has nine speeds and Axis DC hand brakes.
---
| | |
| --- | --- |
| 6 | The Ruby Road Bike for Women |
The Ruby road bike for women features a carbon frame, so it is exceptionally lightweight. It offers nine speeds and vibration dampeners in the frame and fork to ensure a smooth ride. The handles feature gel pads covered in specialised grip tape for a secure yet comfortable grip. Ruby road bikes also have Axis DC hand brakes.
---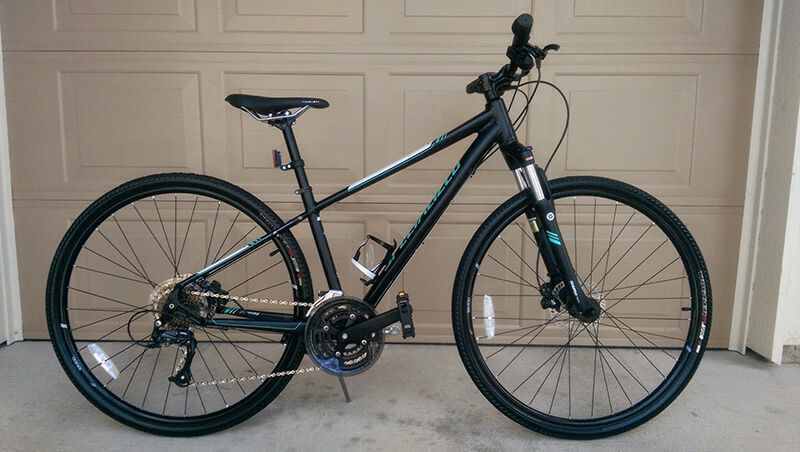 The Ariel Sport Disk features Tektro Draco hydraulic disc hand brakes, with short, easy-to-reach levers. This means the bike can come to a complete stop very quickly, which is a great safety feature. It has a geometrically designed aluminium frame made to accommodate a woman's body. The Ariel Sport Disk comes in a variety of colours.
---
| | |
| --- | --- |
| 8 | The Dolce Elite Compact |
The Dolce Elite compact is a small but powerful women's bike. It has 10 speeds and a lightweight aluminium frame. This bike is perfect for women with a smaller stature who are looking for a fast bike for racing or recreational riding. The Dolce Elite compact is highly manoeuvrable and available in many colours, including black, white, and silver.
---
Trek Madone 5.0 bikes are great for racing. They have strong but extremely lightweight carbon frames, 10 speeds, and triple chain sets. Trek Madone 5.0 bikes are fairly expensive, but the high price tag means excellent quality. They are fast, durable, and easy to manoeuvre. Furthermore, the saddle and seat mast of these bikes are comfortable and stable during long rides.
---
| | |
| --- | --- |
| 10 | Orbea Diva TPB Road Bike for Women |
The Orbea Diva TPB road bike for women comes in black, pink and black, red and black, or white. It has 20 speeds, a carbon frame, and Shimano Zeus Pro hand brakes. The high number of speeds means that this bike is great for climbing steep hills and accelerating quickly on flat ground.
---
How to Buy Road Bikes for Women
It is easy to find road bikes for women on eBay. The fastest way to find a great bike is to type keywords into the eBay search bar. For example, you can type "women's road bikes". To narrow the search, select a specific brand or category. Riding a bike is a relaxing, fun way to get exercise. It is also an environmentally friendly form of transportation that many women utilise. If you are looking for an exceptional road bike, these top 10 road bikes for women are all great choices.