Radio scanners are a useful communication tool because they allow individuals to listen to a wide variety of frequencies and communicate with others around the world. When looking for a scanner, the buyer should focus on the type of frequencies and different characteristics the particular device has. Some of the many great options on the market include the Uniden BC796D base scanner, the Radio Shack Pro-197, the Uniden SC230, and the Radio Shack Pro-95. Whether a person is just getting into radios or is a long term enthusiast, there is a scanner that is perfect for his or her needs.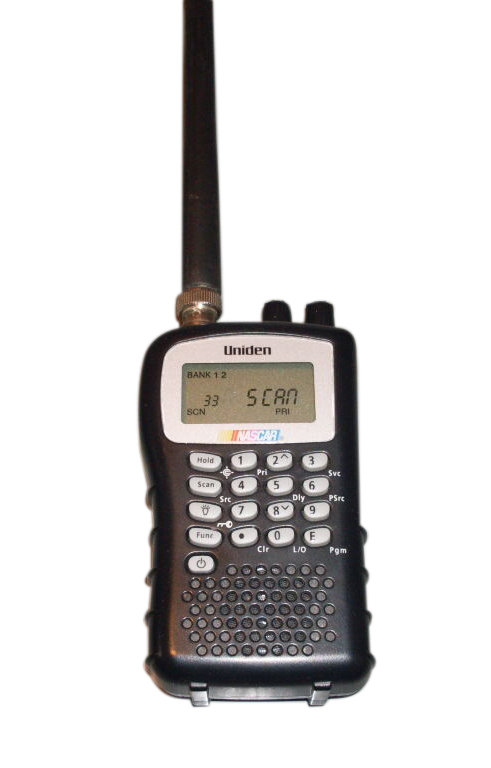 The Uniden BC92XLT radio scanner is useful for monitoring weather transmissions, ham radio bands, and fire and police communications. The scanner has 200 channels and 10 banks. The scanner is handheld and looks like a walkie talkie. The device comes with six pre-programmed searches that are set for emergency services, such as police and fire.
---
| | |
| --- | --- |
| 2 | Uniden BC796D Base Scanner |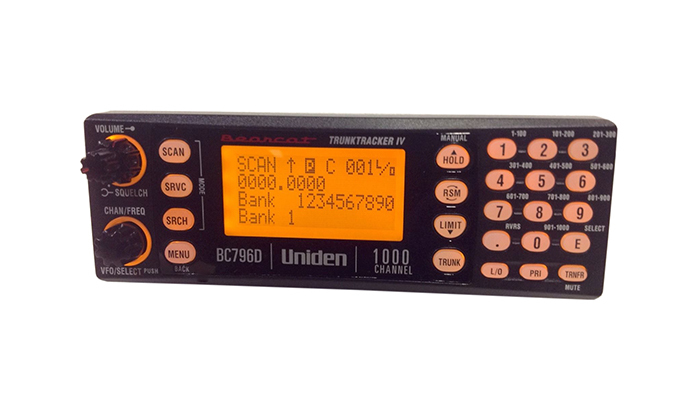 The Uniden BC796D base scanner has 1000 channels and 10 banks. Additionally, it has 12 bands that cover frequencies from 25 MHz to 1,300 MHz. This is a very powerful scanner that is capable of receiving military signals that most other scanners cannot. The scanner also has channel lockout, 12 service searches, and a backlit display.
---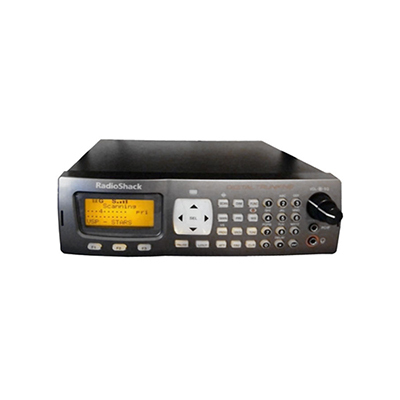 The Radio Shack Pro-197 scanner is a pretty heavy duty device. It has 21 V-scanner memory, meaning it can store up to 39,000 objects at once. The scanner also has S.A.M.E. (Specific Area Message Encoding) reception, which means it provides localised alerts by country. This is very useful if someone wants to communicate with others in various locations.
---
| | |
| --- | --- |
| 4 | Uniden BC895XLT Scanner |
This radio scanner from Uniden has 300 channels, more programmable channels than most scanners have. The scanner has close call technology, and it has a do not disturb mode. The device also has squelch control and adjustable LCD backlight. These features make this scanner a great choice for someone who wants the most advanced features.
---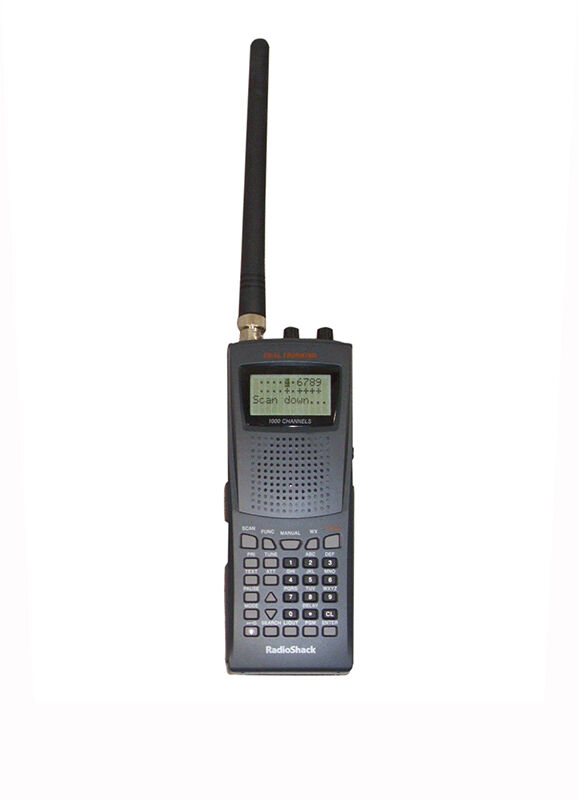 The scanner from Radio Shack is a handheld model that has 10 channel banks and 1000 channels. The weather alert tool automatically gives an alarm in case of hazardous weather conditions. The scanner can track both trunked and conventional channels at the same time.
---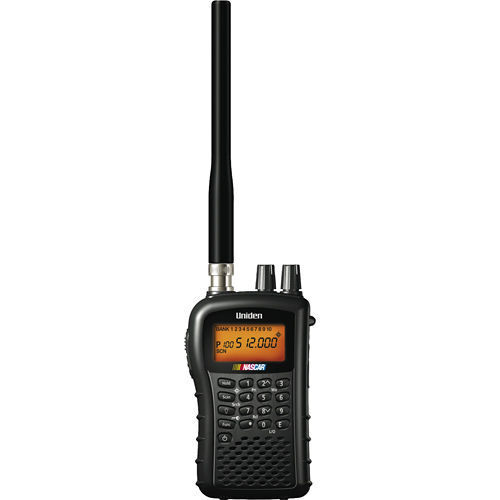 The Uniden BC72XLT scanner is a handheld scanner that is useful for those who want to tune into emergency communications, weather transmissions, and hobby channels. The scanner has more than 100 channels and 10 banks. It also has triple-conversion circuitry, which eliminates interference from IF frequencies in order to improve the clarity of the frequency.
---
---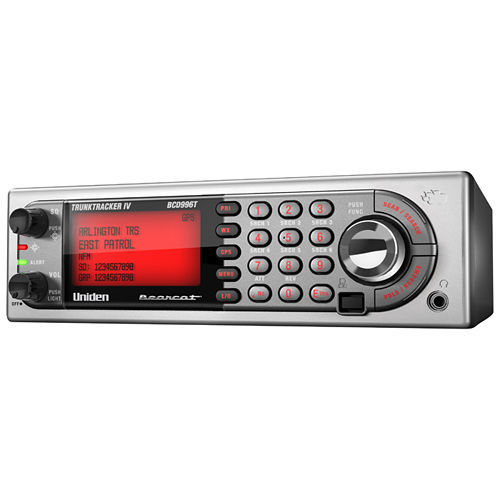 The Uniden BCD-996T scanner is an excellent scanner. A user can store marine, emergency, amateur, and other communications. The scanner is GPS enabled, so it can scan nearby radio stations automatically. This scanner has more than 6,000 channels and a frequency range from 25 MHz to 1.3 GHz.
---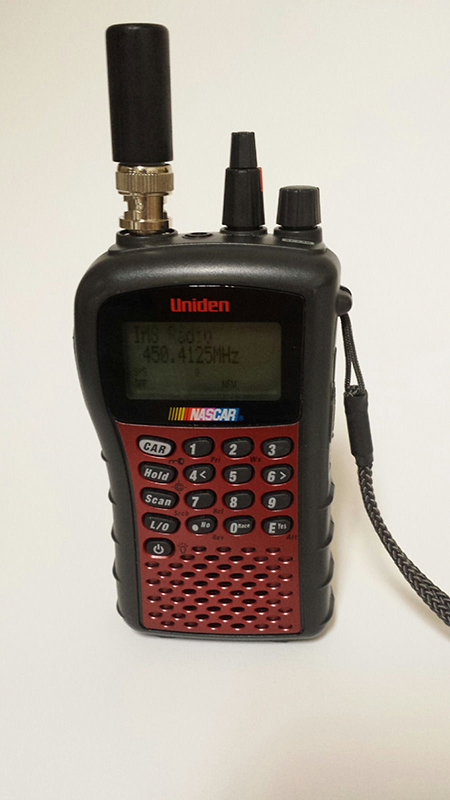 The Uniden SC230 scanner is a handheld scanner for racing enthusiasts because it has a feature that lets users program the race and driver that they want to tune into. Alpha Tagging is also useful for race enthusiasts because it allows users to identify which driver is talking. The scanner also provides a S.A.M.E. weather alert that sends a warning when there are severe weather conditions in the area.
---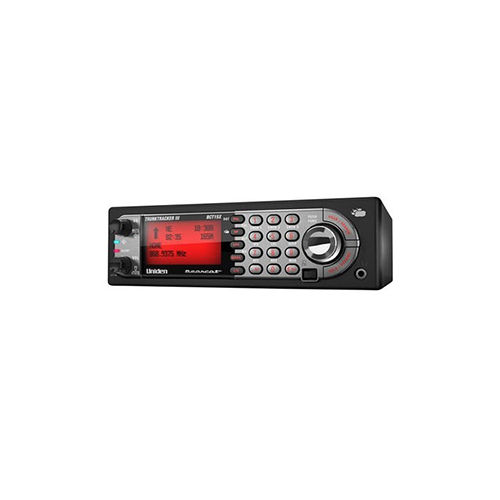 The Uniden BCT15 scanner is a high end model that has 2,500 channels. It also has up to 400 systems and 100 system quick keys. Users can take advantage of the BearTracker warning system that alerts them to activity on the Highway Patrol frequencies. The band coverage of the scanner ranges from 25 MHz to 1,300 MHz.
---
How to Buy Scanners on eBay
If you are looking for a
radio scanner
, you can find one that meets your needs on eBay. One of the easiest ways to find scanners is with a keyword search. Type phrases, such as "radio scanner" into the search box. If you feel there are too many listings, you can narrow it down using the categories tool. One of the most helpful tools is the feedback tool, which allows you to see what previous buyers have had to say about both a seller and the product. After you have made a purchase, you can also leave feedback to help future buyers find a good scanner.