Skirts are a fashion staple in any woman's wardrobe, but they are also a must for baby girls. When shopping for
baby girl skirts
it is important to ensure both fit and comfort for babies' and parents' peace of mind. Since there are so many brands and styles on the market, buyers are often at a loss as to where to begin shopping so it is important to learn what the top skirts are to find the best one. Baby girl skirts are up for grabs at any clothing shop, as well as online on sites like eBay for easier selection and competitive prices. With just a little know-how parents are sure to select the most adorable skirts for their little princesses.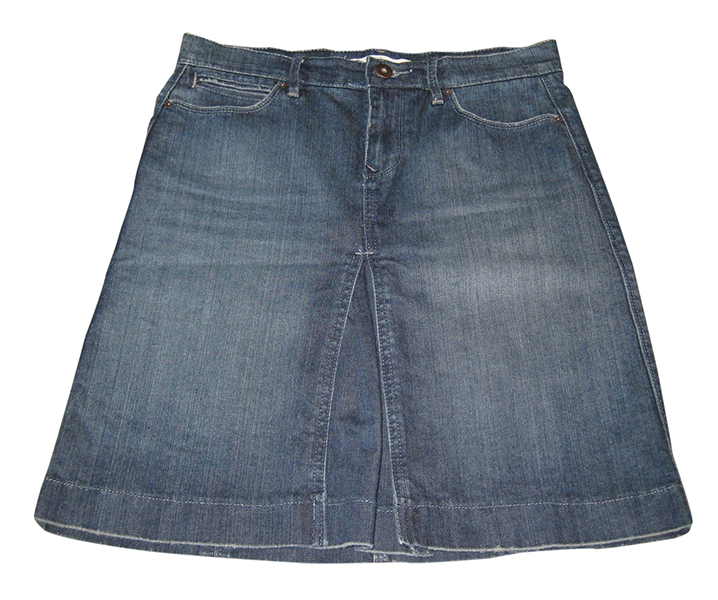 There is nothing more classic than a denim skirt, especially since it is easy to match with a wide variety of blouses and tops. The Old Navy Denim skirt provides the look of a true denim skirt with added comforts like smocked elastic waist for baby. This skirt has a faux fly and button closure, as well as five-pocket style. Made of 100 per cent cotton, this denim skirt is also machine washable.
---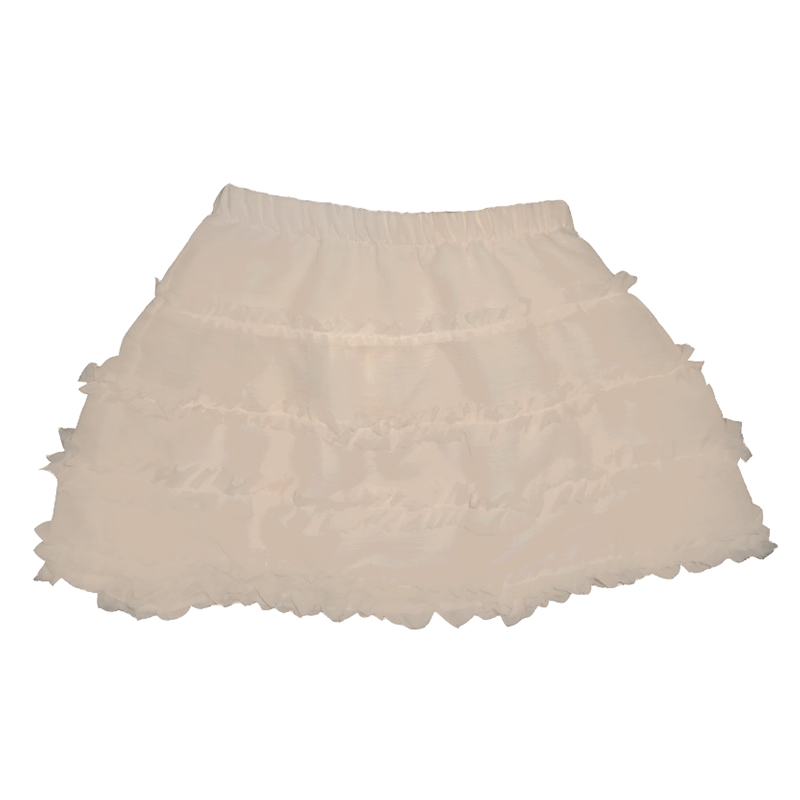 Tutu skirts are a must for baby girls, and the Baby GAP Tutu skirt comes in a large selection of colours to pair with any top. The elastic waistband ensures a good and comfortable fit for growing little ladies. As an added bonus, this tutu skirt comes attached to leggings to keep little legs warm and cosy in inclement weather.
---
| | |
| --- | --- |
| 3 | Stella McCartney Honey Skirt |
The Stella McCartney HHoney skirt is the ideal skirt for fashionable baby girls. This tulle party skirt has embroidered bow details and comes in pale pink, black, and red. The cotton lining and elastic waistband ensures a comfortable fit. The Honey Skirt is available for ages two to 12 years old, although it is important to keep in mind the sizes run small so ordering a size up is a good way to give one's child room to grow.
---
| | |
| --- | --- |
| 4 | Burberry Side-Button Check Kilt |
Burberry is a household name in the fashion world so it makes sense to include baby girls as well. The Burberry Side-Button Check Kilt features the classic Burberry pattern to match with a polo or button-down oxford for a winning outfit. The skirt is made of cotton and has an elastic waistband and vent pocket. This A-line silhouette skirt is easily fastens with three buttons at the hip and comes in sizes six to 18 months.
---
| | |
| --- | --- |
| 5 | Monsoon Baby Sparkle Tweed Skirt |
Baby girls are certain to get many compliments when wearing this Monsoon Baby Sparkle Tweed skirt. The elastic band is a great way to guarantee a good fit and comfort for one's child. The machine washable skirt is made of 100 per cent cotton, while the lining is 100 per cent polyester. It sells in sizes zero to 18 months and comes only in grey.
---
| | |
| --- | --- |
| 6 | Mamas and Papas Floral Skirt |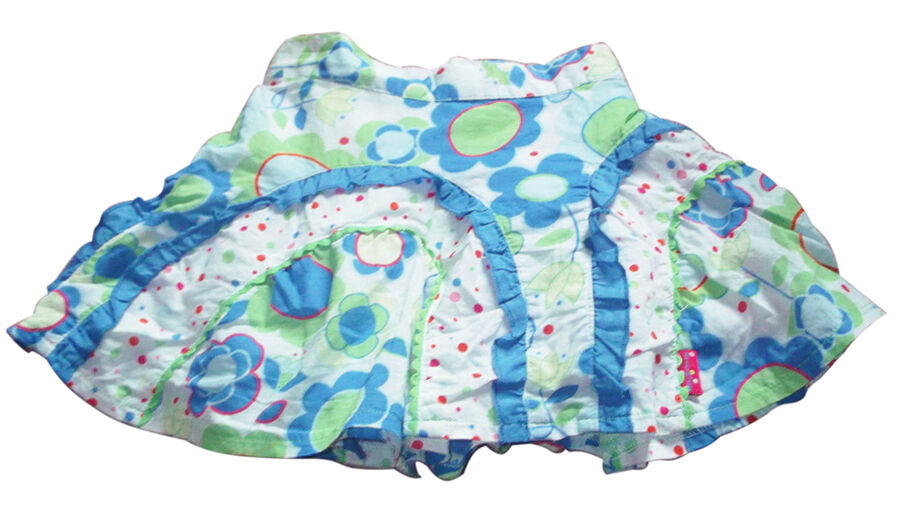 The beautiful and colourful print on the Mamas and Papas Floral skirt really makes a statement. This skirt features an elastic waistband on the backside and has lace detail lining. Both the skirt and lining are cotton woven and is machine washable. It comes in sizes zero months to four years.
---
| | |
| --- | --- |
| 7 | Next Dark Wash Denim Skirt |
Denim lovers tend to fall in love with the Next Dark Wash Denim skirt. The Next skirt comes in sizes three to 16 years and has an adjustable waist for proper fit and comfort. It has front pockets and back pockets with embroidered heart stitching. Another great feature of this machine washable skirt is the fringed hem.
---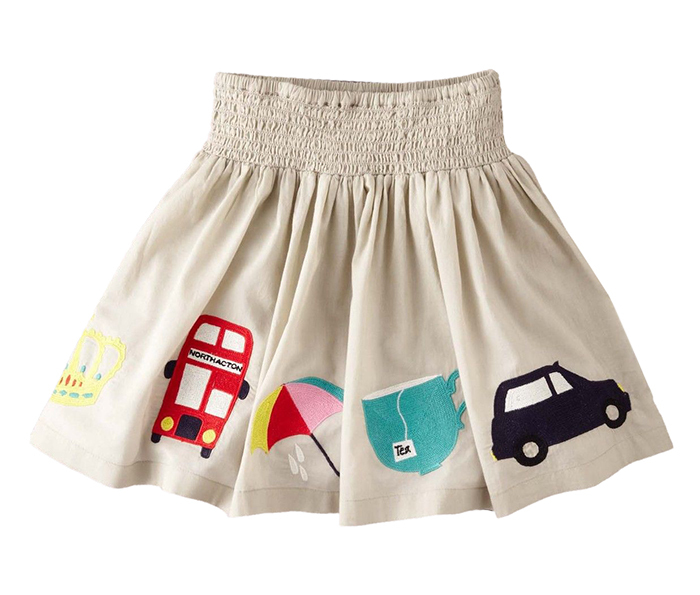 This 100 per cent cotton Boden skirt is a great pick for one's little girl and sells for sizes one and a half years to 12 years. The smocked elastic waist makes it easy to pull on and go. It comes in five different and dazzling embroidered designs and colours. This skirt is also machine washable so parents need not worry about spills or messes.
---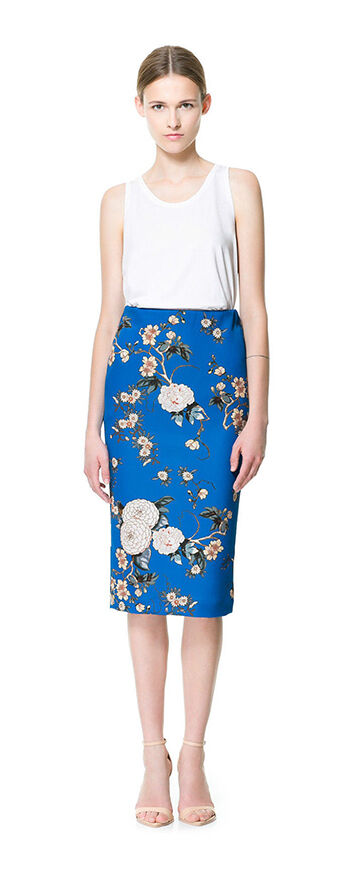 The Zara Printed Skirt is sure to wow with its beautiful navy blue and star print and contrasting yellow bow. The skirt is made of 100 per cent viscose, while the lining is made of cotton. Although it is not machine washable, this Zara skirt comes in sizes nine to 36 months and has an elastic band for easy wear.
---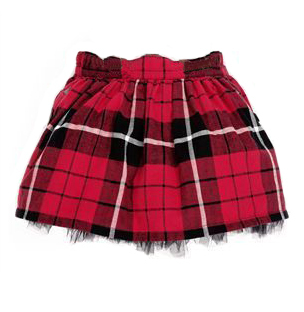 Parents are sure to love this red check tutu from Next that comes in sizes three months up to six years. The matching check braces add an extra detail of fun and whimsy to this outfit. The adjustable waist ensures both great fit and comfort for little ones. The skirt is made of 100 per cent cotton, while the lining is composed of 80 per cent polyester and 20 per cent cotton.