Buyers looking for a security camera can consider purchasing a Sony as it is a well-known brand popular for quality, affordability, and availability. As one of the largest
electronics
manufacturers, Sony produces nearly every type of security camera for different security needs, different locations, and different budgets, allowing buyers to choose a type and model that suits their needs. Buyers can look on eBay for a wider selection than in most brick and mortar stores, as well as deals on Sony cameras, and often used and refurbished options. Knowing about the top ten
Sony security cameras
can help buyers with the purchase decision.
| | |
| --- | --- |
| 1 | Sony EVI-D100 Security Camera |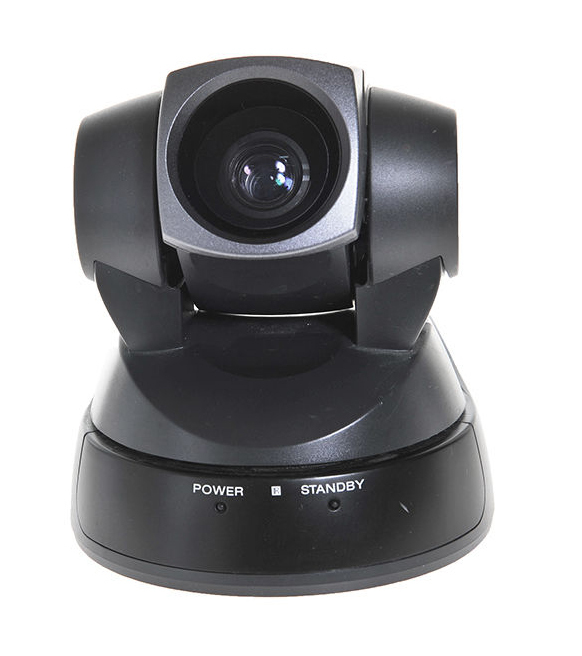 The Sony EVI-D100 security camera has a full colour screen with pan-tilt-zoom (PTZ) ideal for indoor use. Features like auto-focus, automatic exposure fixing, automatic white balance, and 10-times optical zoom and 4-times digital zoom allow for clear images in any light. The IR remote control and the six preset positions make the camera perfect for most uses.
---
| | |
| --- | --- |
| 2 | Sony EVI-D70 Security Camera |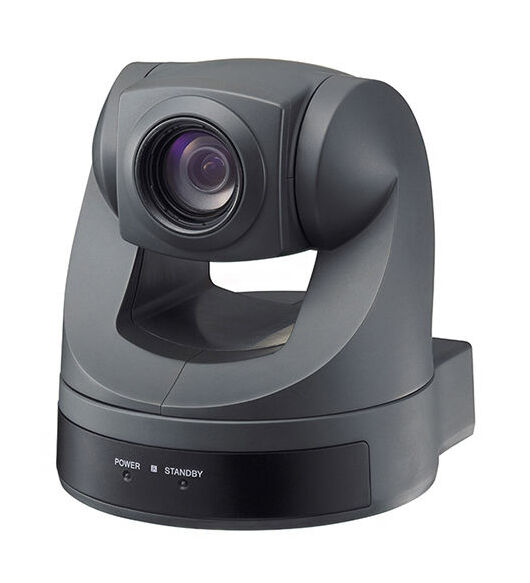 The EVI-D70 is a full-colour, ceiling-mountable PTZ camera with remote control and up to 18-times zoom. It is excellent for indoor security surveillance and for recording high-quality distance shots. The 1/4 type 380k-pixel camera with 180-degrees pan and 360-degrees tilt allows for a wide pan-tilt range.
---
| | |
| --- | --- |
| 3 | Sony SSC-FM560 Security Camera |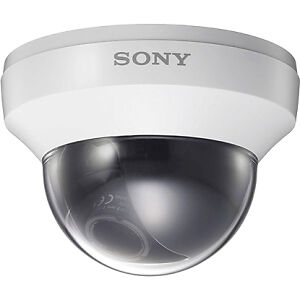 The Sony SSC-FM560 is a mini-dome analogue camera. Its top features are colour recording, excellent horizontal resolution, day-to-night transitioning, and high sensitivity. Plus, at 480k pixels, it offers high quality for easy facial recognition.
---
| | |
| --- | --- |
| 4 | Sony SSC-B564R Security Camera |
---
| | |
| --- | --- |
| 5 | Sony SNC-DH120 Security Camera |
---
| | |
| --- | --- |
| 6 | Sony SNC-VB600B Security Camera |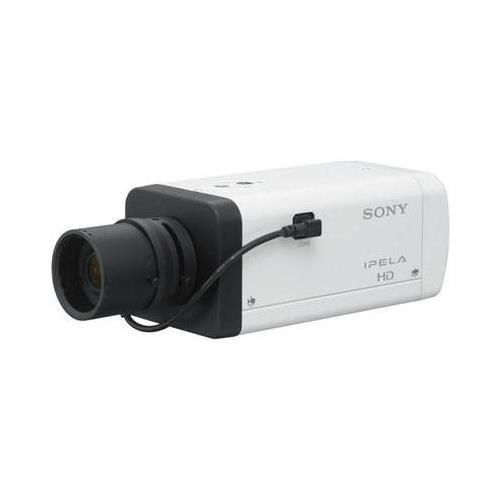 The Sony SNC-VB600B is a fixed-network security camera with HD video processing, noise reduction, and video-audio analytics. With a low minimum illumination requirement, quality day-to-night function, and video tracking, the system can automatically configure the camera to sound alarms at most light levels.
---
| | |
| --- | --- |
| 7 | Sony SNC-VM631 Security Camera |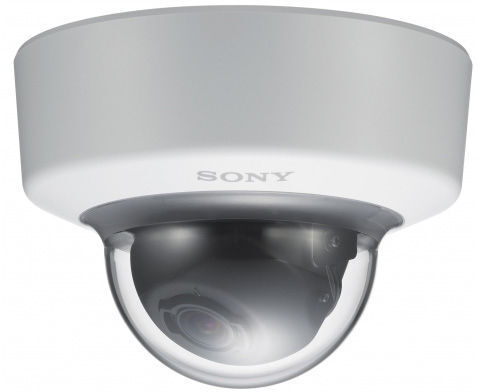 The Sony SNC-<VM631 is an indoor camera with features like anti-vandalism, improved sensitivity sensor, and high frame rate for natural movement in recording. The VM631 offers noise reduction, intelligent video analytics, true day-to-night function, and streaming.
---
| | |
| --- | --- |
| 8 | Sony SNC-Cx600W Security Camera |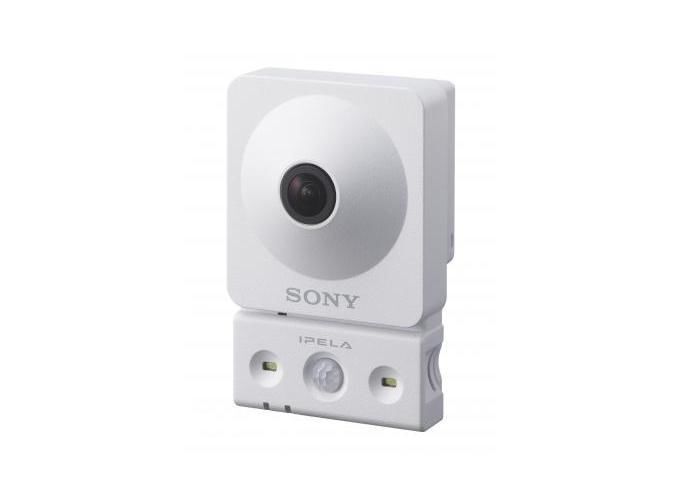 The Sony SNC-Cx600W is a high-quality unit at a low price. Despite being a budget model, it offers crisp HD video. The camera features automatic recording, audio input, and has a built-in intercom for use as a voice alert.
---
| | |
| --- | --- |
| 9 | Sony SNC-ER550 Security Camera |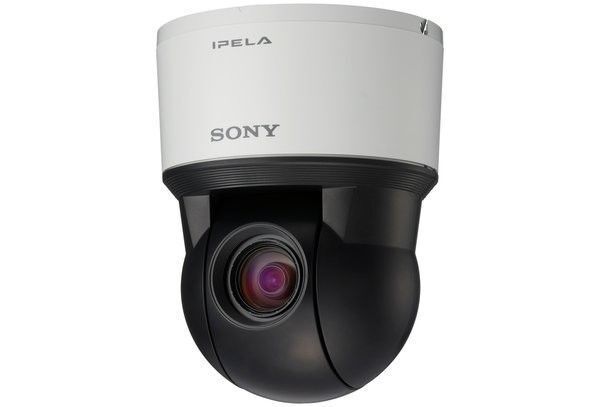 The SNC-ER550 features HD rapid recording at 1280 by 720p, making it an excellent choice for the surveillance of high-risk areas. The camera includes day-to-night transitioning, auto white tracking, turbo AC, and backlight compensation, so that it gets the best picture in any light.
---
| | |
| --- | --- |
| 10 | Sony SNC-rh124 Security Camera |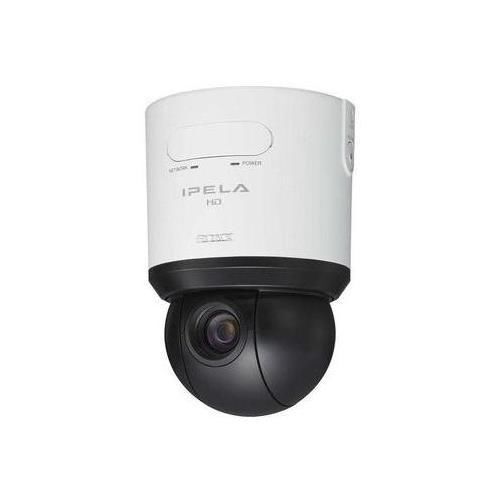 The SNC-rh124 PTZ indoor dome camera has 210 by 360 tilt and pan, advanced audio detection, 10-times optical zoom, and HD video recording. Features include advanced anti-tampering technology like alarms, and a quick release mechanism for easy installation, as well as high-power Ethernet streaming, and clear low-light imaging.
---
Sony SSC Series
Sony's SSC series features different types of security cameras including PTZ, fixed point, and mini-dome options. The cameras in this series fit a variety of needs and uses, making them a flexible option for business owners. Typical features include day-to-night transitioning, filtering, and LAN Ethernet.
Sony IPELA Series
The Sony IPELA series is a line of IP security cameras for business use. Features include LAN Ethernet compatibility, day-night transitioning, and smart filtering and monitoring. Buyers can choose from any of the models including fixed point, dome, mini-dome, and PTZ cameras in the line.
How to Buy a Sony Security Camera
Buying a Sony security camera is easy if you know your security needs. Choose from dome, PTZ, and fixed location cameras based on your specific needs and location. While there are hundreds of different Sony cameras available, you can find many of them on eBay where sellers list new and used cameras, and sometimes offer deals on electronics including Sony security cameras. Use the search function of the website to locate a camera you want to buy, and read the product description. Consider the price, features, specific functions, and capabilities of the camera before buying.