Nothing is more eye-catching than a properly fitted
suit
. Even if their career does not require one, every man should have one suit in their wardrobe. Occasions like weddings or formal dinners often dictate that the man dress up. However, purchasing a suit is not as simple as running to a shop and grabbing one off the shelf. There are several kinds of suit-cuts available and which is best depends on the man's personal tastes and body type. In addition, the suit needs to fit perfectly in key areas such as the shoulders, waist, and hips. After choosing the best suit-cut, be prepared to tailor it.
British suit-cuts work well on all body types including those with wide shoulders. They have tapered sides, thin lapels, and a medium gorge which complements most people. The British suits have two or three buttons and dual vents in the back. They are also characterised by no shoulder pads or very thin ones. This style is slightly more fitted than the American style.
---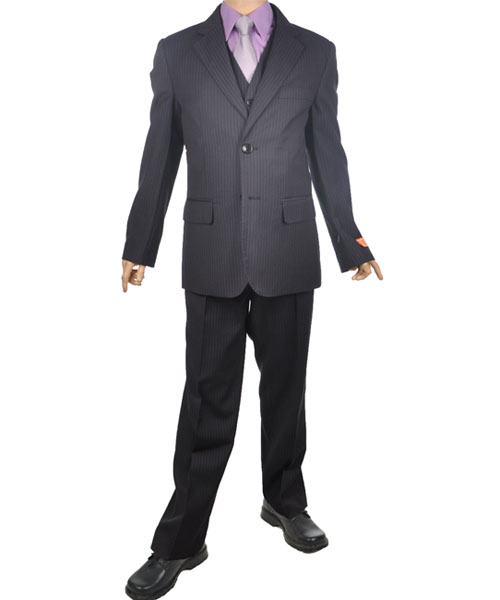 The American suit-cut style complements a man with wide shoulders or a wide torso in general. The sides of the suit are generally straight and it is a looser fit overall. Often there are slim shoulder pads and a vent in the back. Most American-style suits have three buttons, but some have two. These are slightly less formal than some suits and are often referred to as a blazer depending on the material.
---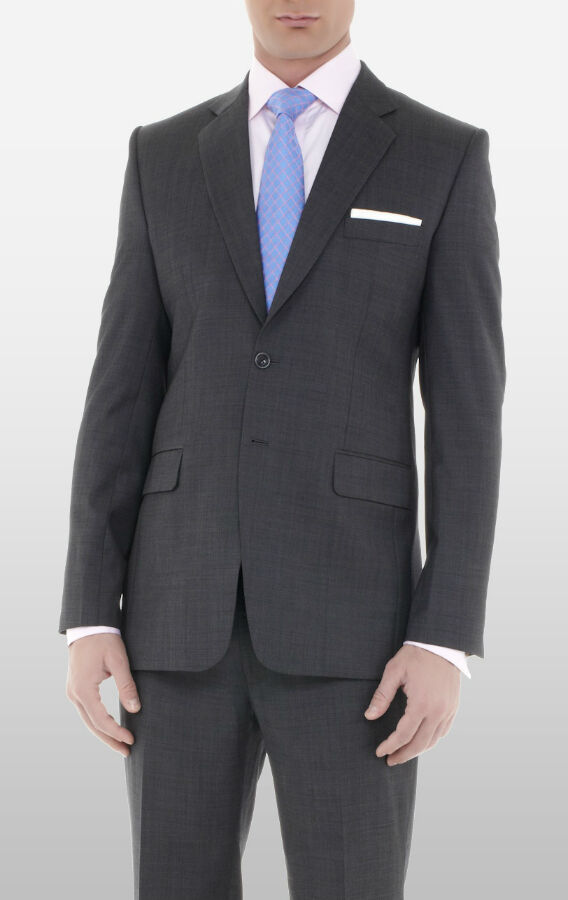 Italian suit-cuts have tapered sides which makes them look great on slim gentlemen. The shoulders are rather wide with a thin waist which gives the body a triangular shape that many consider to be attractive. The shoulders have heavy padding to create that squared-off look and the suits have thick lapels. Usually there is no vent and they have two or three buttons. These are great for upscale business or formal occasions.
---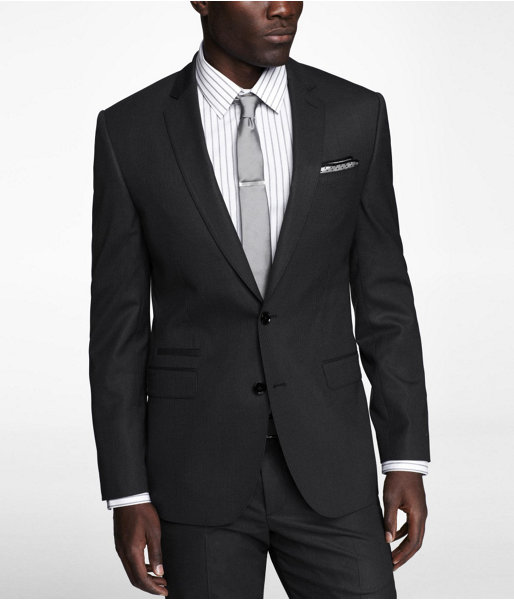 Sleek suit-cuts are more form-fitted than other suits and they are always formal. In most cases they are tailored to show off a man's figure. The lapels are slim or medium sized, the breast pocket is only deep enough for a pocket square, and usually they have two buttons.
---
Confidence suit-cuts have a notched lapel that draws attention to the shoulders. Like the sleek suits, these are also somewhat form fitting and usually men who are confident in their figure prefer these suits. It has two buttons and a low gorge.
---
Kent suits were first popular in the early 1900s. Many people consider these to be one of the most flattering styles. They are double breasted and have a longer lapel. The long lapel and double breasted front makes the wearer appear tall and thin. However, they have the opposite effect on people who are very short. The Kent suit-cut also has a deep pocket that allows for a handkerchief instead of just a pocket square.
---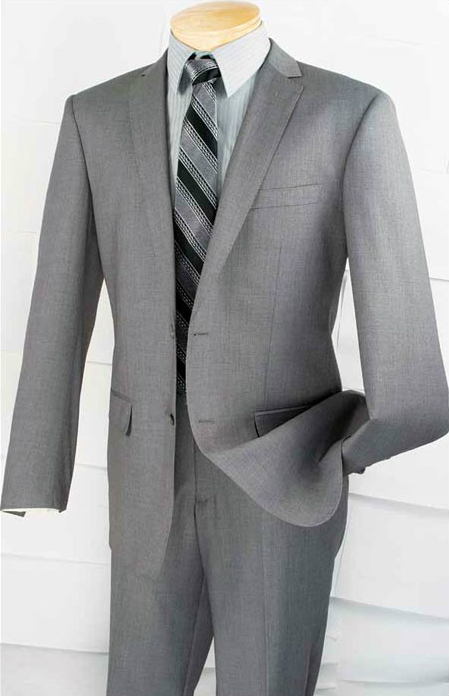 The sack suit-cut is often mistaken for the American cut because they are very similar. The sack suit is fairly informal because it fits loosely and has rolled shoulders. The shoulders have no pads and fit loosely. The style gets its name from the fact that the suit hangs like a sack with little definition anywhere. These suits are appropriate for semi-casual occasions like a business luncheon, or as a blazer with a nice pair of jeans.
---

---
---
---
How to Buy Men's Suits on eBay
Before shopping for a new suit, consider how formal it needs to be and whether or not the style is flattering. The various kinds of suit-cuts are most appropriate for certain occasions and since men are all shaped differently, some styles are best for certain people. After choosing a cut, go to eBay where you can view hundreds of options rather than just a few. Be sure to read the product description to verify the size and look at all of the pictures. If the suit is used, take extra care to find out what condition it is in. If you look carefully, you can also find sellers that deliver their products for free.