In addition to providing both direct and ambient light, lamps help pull the look of a room together and allow people to express their individual style. Because lamps are small and can be inexpensive, buying a new one or two is also a great way to revive the look of a room or space. When shopping for
tabletop lamps
, prospective buyers have a wide range of styles from which to choose, so it may be best for buyers to begin their search by looking at top-selling tabletop lamps and then narrowing their selections from there.

Tripod tabletop lamps add a modern feel to any room without breaking the bank. These lamps typically feature wood or metal legs and some, such as the Habitat metal tripod table lamp, take on the look of photographic equipment for an edgier look.
---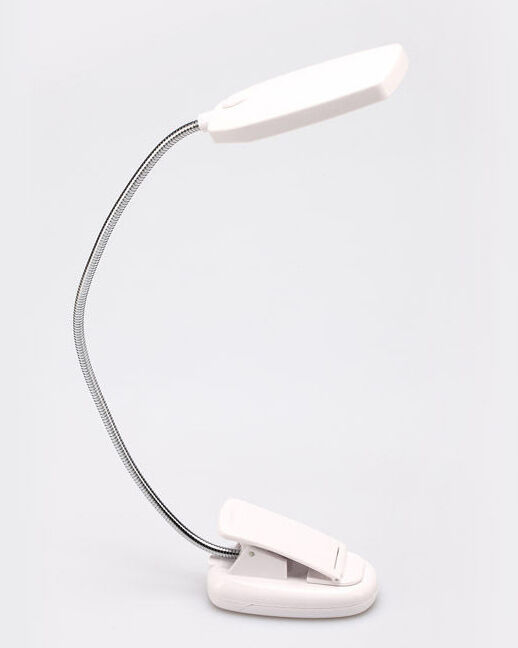 LED clip-on lamps feature bright LED bulbs that last much longer than incandescent bulbs, and feature a clip or clamp so users can attach them to tabletops, desks, or countertops. Prospective buyers can use these compact lamps virtually anywhere for a quick, bright source of light. These lamps often feature flexible goose necks so the user can position the lamp for the best light.
---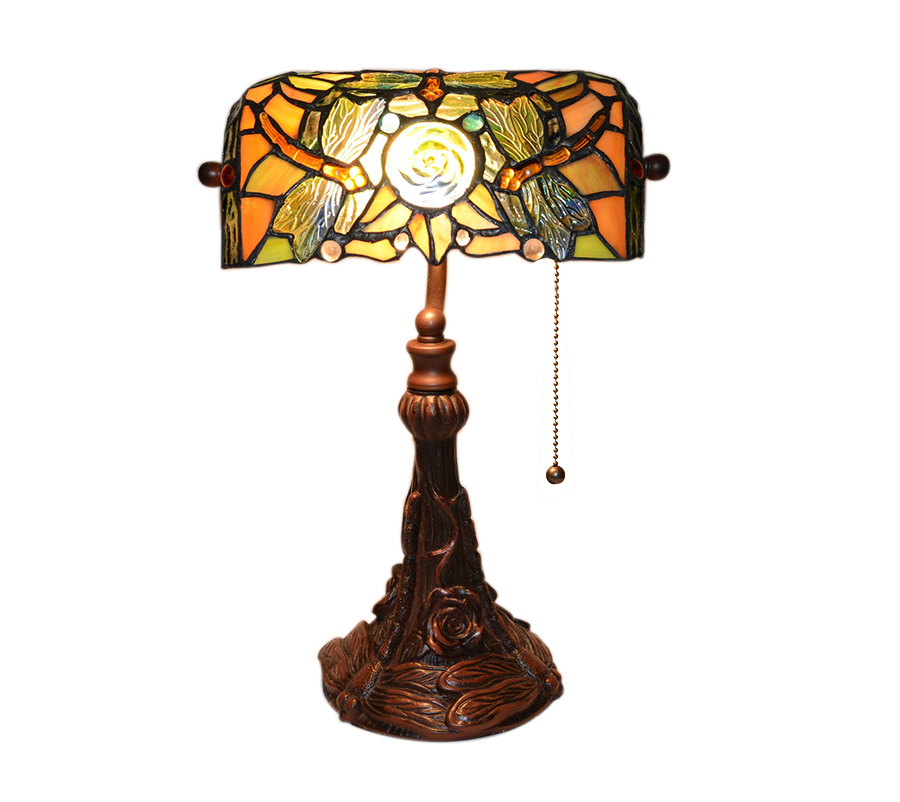 For those who prefer classic styling and only need lighting for a confined area, such as a desk, a banker's table lamp may be a good option. Traditionally made from brass with a green glass shade, banker's table lamps are available in a wide range of colours, materials, and styles, including chrome and all-metal styles.
---
---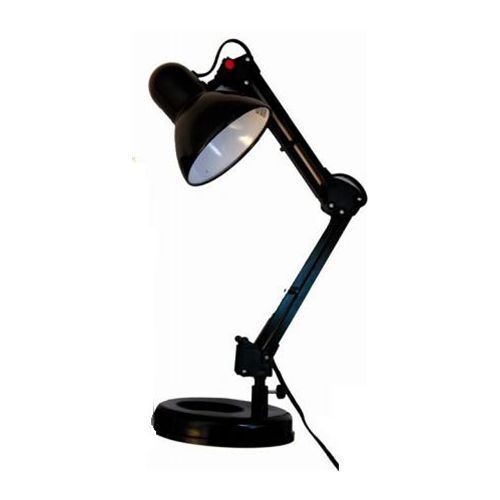 Hobby lamps are a special category of tabletops that provide concentrated light sources. Individuals engaging in a variety of hobbies, such as building model airplanes and knitting, use hobby lamps to better see what it is they are doing. Some hobby lamps also feature a built-in magnifying lens, which is a great feature for those engaging in intricate work.
---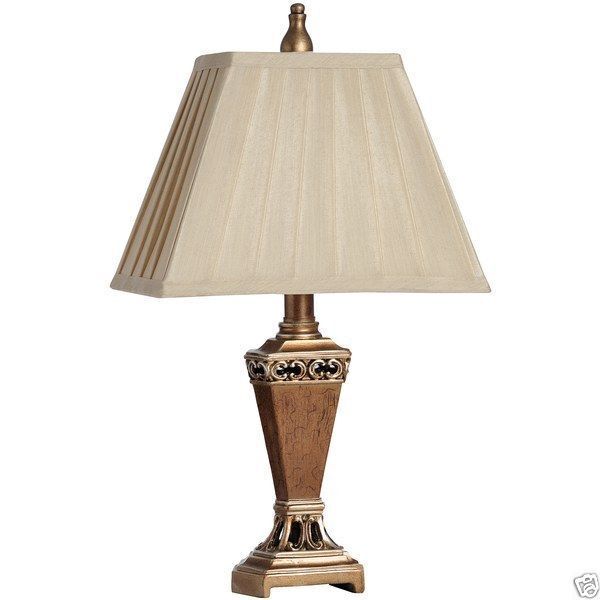 Buffet table lamps, such as the Matahari buffet lamp,, are typically tall and thin so they do not take up much room on a tabletop. Because of their smaller profile, buffet table lamps are great for nightstands and any other table where there is not much room for a lamp.
---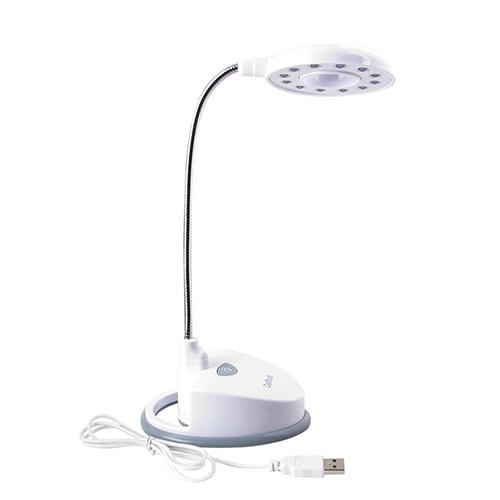 Desk lamps provide a direct source of lighting on a desktop or any other tabletop surface, which is why people often classify them as task lighting. When shopping for a desk lamp, prospective buyers may want to consider the style and size of the desk lamp as well as whether the lamp has a flexible neck so users can adjust the light as needed.
---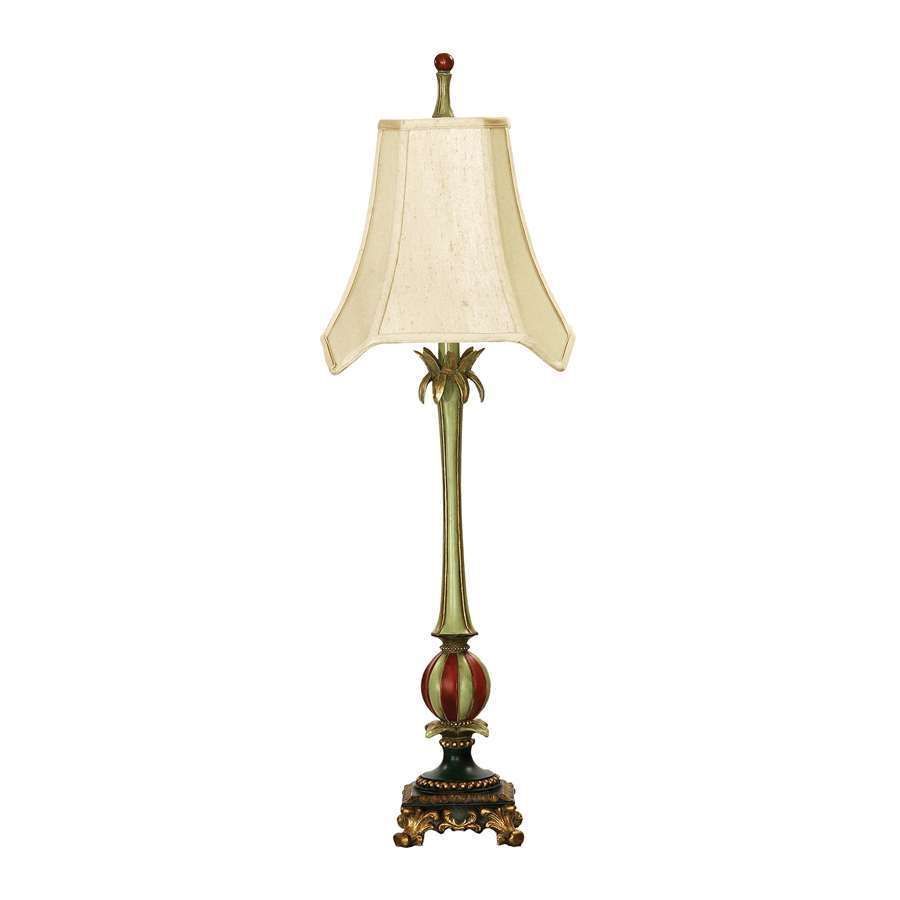 Whimsical table lamps, such as the Tetris lamp or the bull terrier lamp, provide some lighting, but are used more to express an individual's style than to provide lighting for a room. Prospective buyers can find a wide variety of whimsical table lamps on sites such as eBay, so they may want to browse the selection before deciding upon a specific lamp.
---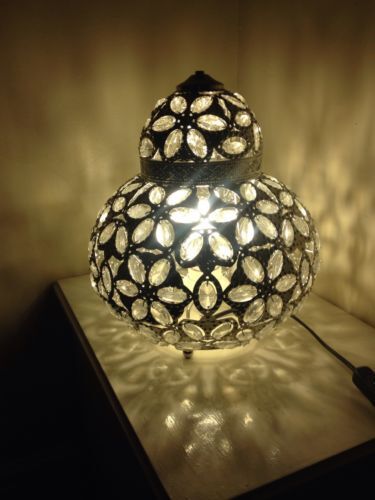 Individuals who want a refined, upscale look should shop for crystal table lamps, as these lamps add a touch of elegance to any room. Crystal table lamps are available in a wide range of styles and sizes, so prospective buyers should have no problem finding a crystal table lamp for just about any tabletop in their home.
---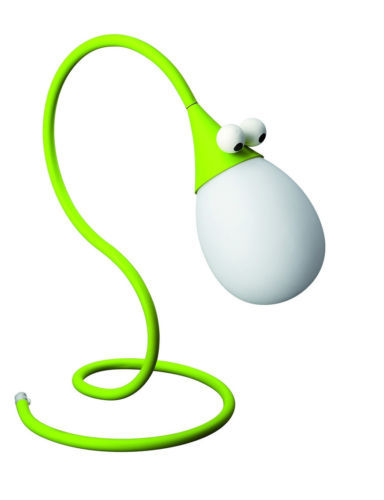 Children's tabletop lamps, such as a Mickey Mouse lamp, are a wonderful way to brighten up a child's room and add a touch of his or her favourite character without going overboard. When shopping for children's tabletop lamps, prospective buyers should make sure that any lamp they are considering is safe for children should they accidentally touch the bulb or pull the lamp down on themselves.
---
How to Buy Tabletop Lamps on eBay
Prospective buyers should visit eBay's table lamp department to shop for these and other top-selling lamps. When shopping on eBay, buyers can search for specific types of lamps or they can use the filters on the search results page to narrow their options. Though tabletop lamps are necessary in certain areas of the home, they are also a great way to infuse style in a room and are easy to switch out to keep a room looking fresh.
Laura Ashley
offers a wide range of
lamps
to purchase on eBay. Before purchasing a tabletop lamp, prospective buyers should be sure to check out the reviews and ratings, and shop on eBay for great lamps at great prices.