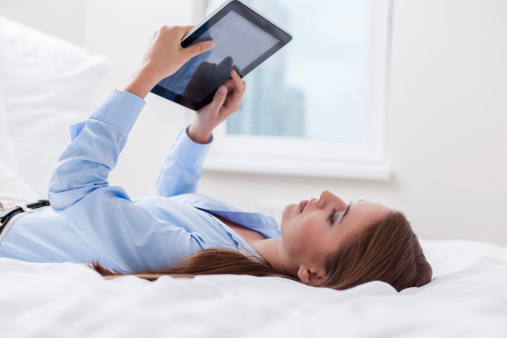 It's impossible to overstate the impact that tablets have had on the tech market by blending the portability of the smartphone with all the features of a laptop. They've revolutionised the way we keep in touch with friends, enjoy films and music and do our work.

Here's our guide to the top 10 tablets out there right now.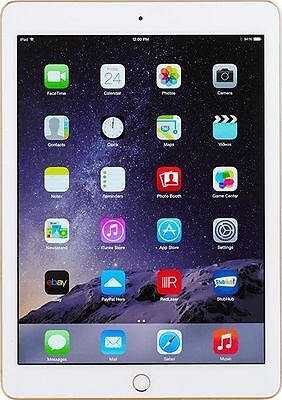 1. iPad Air 2
With a powerful processor and super-sharp display, Apple's slim and stylish
iPad Air 2
is the gold standard of the tablet world.
It's not the cheapest option around, but it's packed with great features like Touch ID, fingerprint recognition software you can use when starting up and making payments, and an eight-megapixel camera.
Equipped with iOS 8, Apple's most up-to-date operating system, the Air 2 is incredibly easy to use, while 16GB of storage on the cheapest model means you'll rarely be stuck for space.
And the hardware is great too, with twin speakers and a huge screen bringing films to life, plus a 10-hour battery for when you're out and about.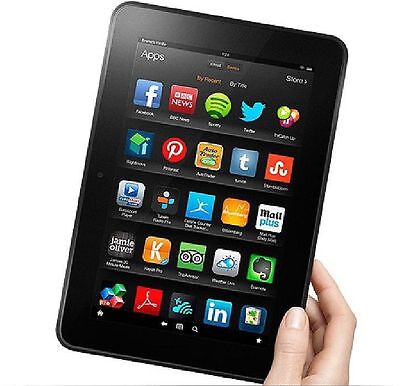 Add a caption
The Fire HDX has one of the biggest displays on the market
2. Amazon Fire HDX 8.9
If you plan to watch movies, play games and stream TV programmes, the tablet for you could be the
HDX
, which will put incredible visuals and sound in the palm of your hand.
Not only is the display one of the biggest of any tablet on the market, measuring 8.9in, but it's one of the sharpest too and has a higher resolution than the Air 2.
You'll also get truly immersive audio thanks to Dolby Atmos technology, which projects crystal-clear sound all around you, meaning you'll hear objects on certain films coming from all angles.
It's shorter and lighter than the Air 2 and has a slightly longer battery life, but it may be worth going with the 32GB model to give you plenty of room for all those films and music.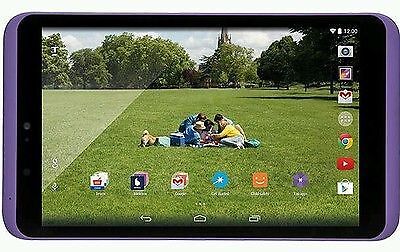 3. Hudl 2
Tesco's Hudl 2
may be a budget option, but it doesn't skimp on great features and looks extremely stylish, whichever of the eight colours you choose.
Inside the tough plastic casing, there's a speedy Intel Atom processor that makes watching TV and films a breeze and 16GB of storage with the option of an extra 32GB if you buy a separate memory card.
For pictures, the Hudl's camera is a decent 5 megapixels, while the bright and crisp display is Full HD and comes in at 8in.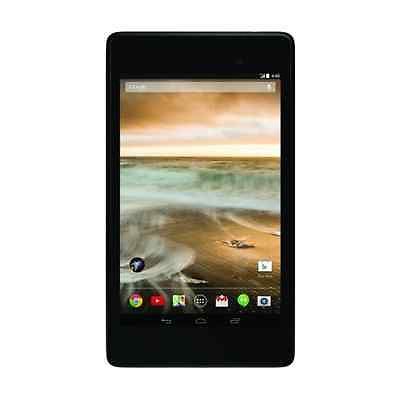 Add a caption
The slim Nexus 7 is great if you're on the go all the time
4. Nexus 7
Google's take on the tablet is a seriously impressive piece of kit that won't set you back as much as some of its rivals.
Measuring 7in,
the Nexus
is really easy to hold in one hand and its slim and lightweight design make it great when you're on the go.
And it doesn't compromise on great features, with one of the best screens on the market and a practical Android operating system.
While there's no option to boost storage space with an extra memory card, either the 16GB and 32GB models will be sufficient for most users.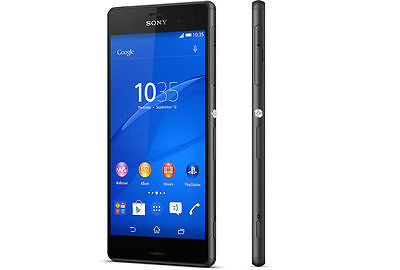 Add a caption
You won't be caught short thanks to the Z3's 15-hour battery life
5. Sony Xperia Z3
Feeling almost like a smartphone in terms of size and weight,
the Z3
still manages to cram a lot into its 10in stainless-steel frame.
There's a snappy Qualcomm processor and 3GB of RAM to keep the Full HD screen and Android operating system running smoothly.
And you're unlikely to be caught short on battery, as the Z3 can go for up to 15 hours without a charge.
Another feature that helps it to stand out from the crowd is the fact it's waterproof, so it may be a good option if you plan to let the kids loose with it.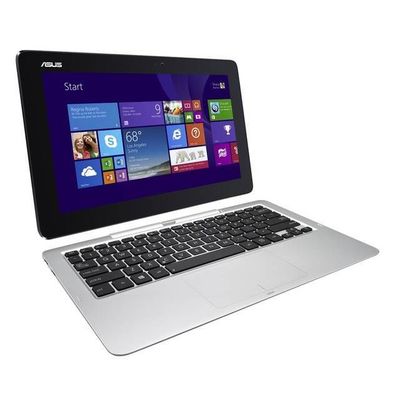 6. ASUS Transformer Book T200
Part tablet, part laptop, the T200 comes with a silver keyboard that snaps on and off.

Although it's heavier than some of the other machines on the market, there are some smart extra features including something called port that lets you add a hard drive.

Watching films and listening to music is also great thanks to a bright 11.6in screen and decent speakers, while there are also some useful photo and video-editing apps.

However, the T200 really comes into its own when used for work, as the handy keyboard and touchpad make typing much easier than on an iPad or Nexus.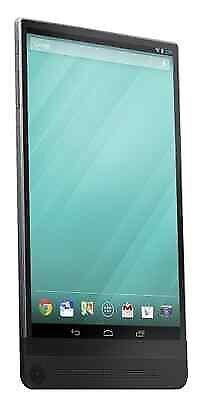 Add a caption
Sleek design and impressive display make the Venue 8 a top Android tablet
7. Dell Venue 8 7000
Dell's Venue 8
is considered to be one of the top Android tablets around right now, with its sleek design and impressive display.
Its Intel processor makes it a seriously powerful bit of kit that can handle everything from playing games and watching videos to surfing the web seamlessly.
There are also some unique features, such as a tool that allows you to measure objects in photographs and add special effects to pictures after you've taken them.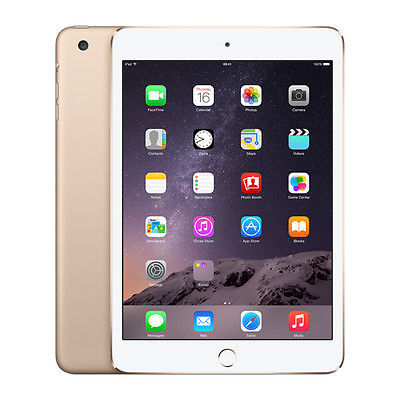 Add a caption
The iPad mini 3 is more affordable than its bigger brothers
8. Apple iPad Mini 3
Putting many of the features of the Air into a smaller, handheld design, the
iPad Mini
is a great tablet – and more affordable than its bigger brothers.
You still get features like the fingerprint recognition software that allows you to access your tablet and make purchases quickly and easily, but in a 7.9in case.
It's got an A7 CPU processor that makes the Mini quick and responsive, while you'll also have access to Apple's almost unrivalled selection of apps.
What's more, with its simple layout, the iOS 8.1 operating system is really easy to use and will help you get up and running in no time.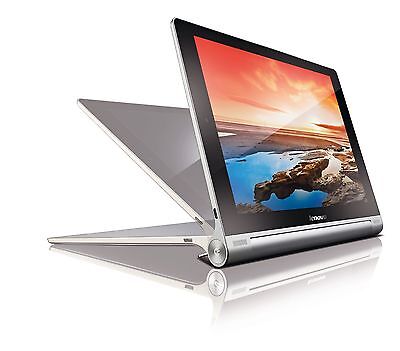 9. Lenovo Yoga Tablet 10
Lenovo's Yoga 10
is a really well-designed device that comes with a flip-out stand to make typing and watching video easier.
There are also versatile storage options, coming in either 16GB or 32GB, with the possibility of upgrading using an additional memory card, and an incredibly 18-hour battery.
It uses the Android operating system with a few useful modifications, while key apps like Skype come pre-loaded, so you don't have to search for and install them.​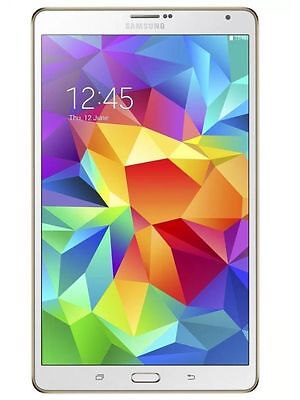 10. Samsung Galaxy Tab S 8.4
This is one of the slimmest and lightest tablets out there, coming in at just 6.6mm thick and weighing 294g.
The emphasis here is on visuals, with a really crisp display, but there's also a decent pair of stereo speakers.
And not only is
the Galaxy
great for looking at pictures, it takes them well too, thanks to an 8 megapixel camera and a slightly less powerful one on the front for video-calling.
There are also some nice twists on the Android operating system that include allowing you to run two apps side by side to make multitasking easier.