Tactile toys
provide sensory stimulation for children, as well as for children with a range of special needs. Tactile toys vary hugely, and there are many tactile toy offerings on the market. The top tactile toys provide sensory stimulation, are engaging, and are of sturdy construction. Choose from the top models available for maximum enjoyment and stimulation. Opt for a toy that promotes independence and aids children in reaching goals and developmental milestones. eBay sellers offer a range of tactile
toys
, providing sensory stimulation for children of all ages at affordable prices.
| | |
| --- | --- |
| 1 | Wonderworld Peek-a-Boo Ball |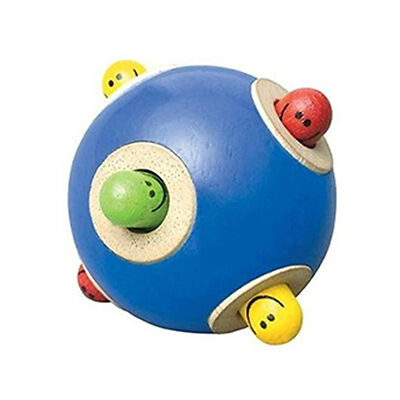 The Wonderworld Peek-a-Boo Ball is an interactive toy for parents and children. The ball has faces that pop up and down when the ball rolls. It encourages babies to follow the ball with their eyes as well as stimulating their motor skills. The ball constantly changes direction and encourages children to crawl in order to retrieve the ball. Made from wood and non-toxic paints the Wonderworld Peek-a-Boo Ball makes any baby smile. It is suitable for children aged one year and over.
---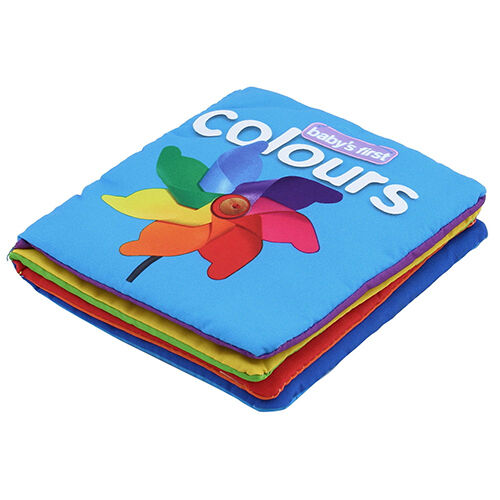 Cloth books are wonderful for children who need to feel and explore books. Cloth books have additional textures in the book that children love to feel. These books encourage language development and interactive play. The books have no sharp edges and the stories are often about day-to-day situations that children face.
---
| | |
| --- | --- |
| 3 | Melissa & Doug Bug Jug Fill & Spill |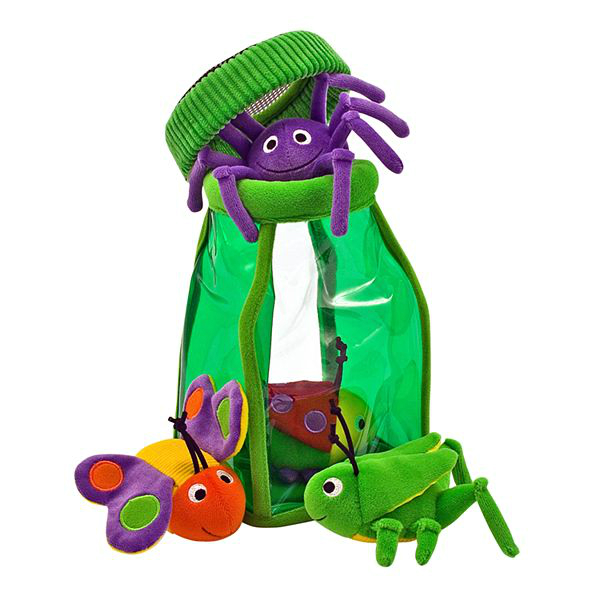 The Melissa and Doug Bug Jug Fill and Spill provides hours of fun for children as they enjoy playing with creepy crawlies in the soft jug with a mesh lid. Each bug makes a distinctive noise, including rattling and jingling. Made from a soft material, the bugs help children to develop their fine motor skills and improve their hand and eye co-ordination.
---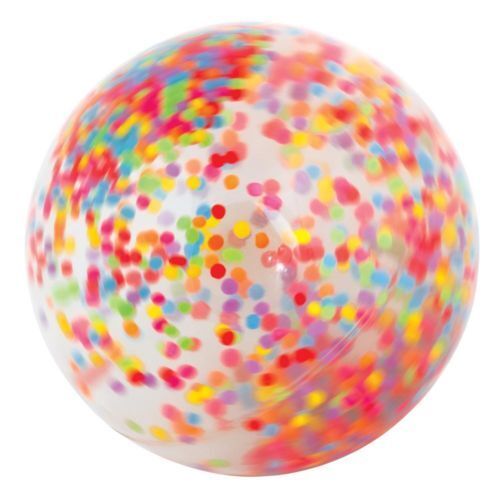 The Colour Storm Ball is a large and bouncy ball filled with brightly coloured beads. These beads are in a clear liquid, which allows the beads to swirl around inside the ball. Children enjoy watching the beads move and create exciting patterns within the ball. The ball helps with hand and eye co-ordination and motor skills. The Colour Storm Ball also encourages interaction between children.
---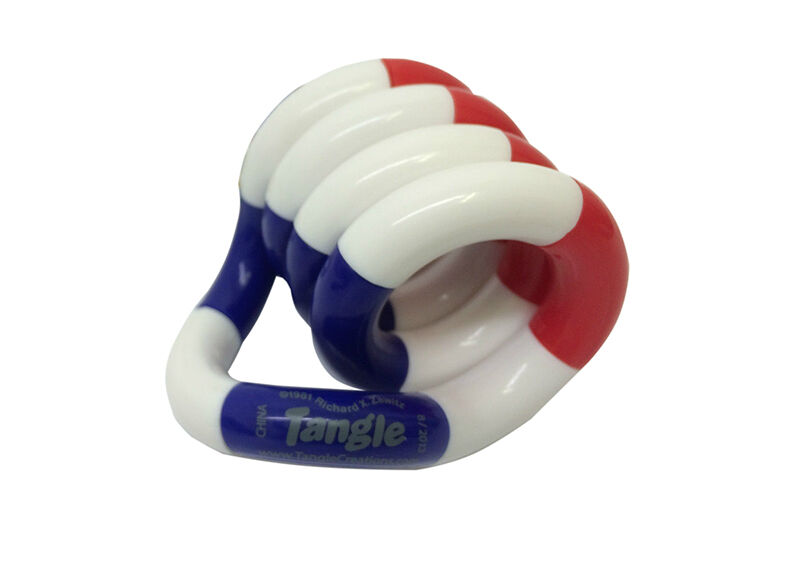 Tangle Tangles are interactive and calming toys. The toy is a series of 90 degree curves that pivot. The toy helps to focus the mind of children who have ADHD or autism. The colourful Tangle Tangles can help de-stress an upset child. Suitable for children aged three years and older, the toys are latex and lead free. They are available in a wide range of different colours and patterns for various ages.
---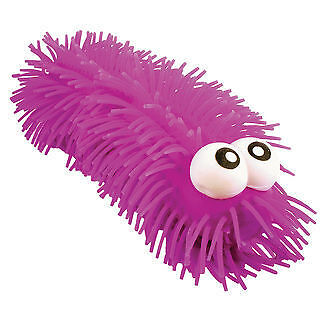 Bog Eyed Bugglies are a great tactile toy for children. The worm-like creatures are ideal for children to stretch and squash. They are also excellent for those who are stressed or need to focus. Best for children over three years of age, the Bog Eyed Bugglies are available in a range of bright colours designed to stimulate and keep tiny hands busy.
---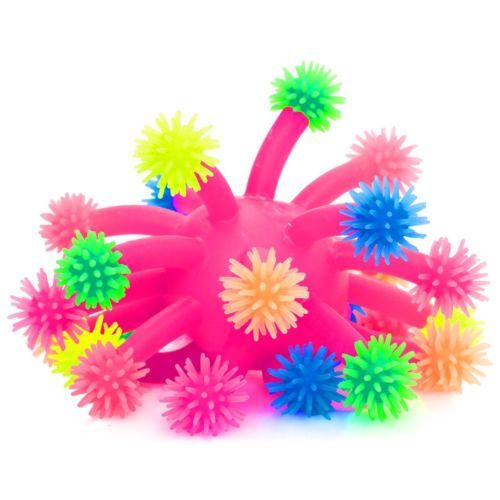 The Tentacle Ball is a tactile touch and feel toy children can squeeze and stretch before it springs back to its original shape. It is full of air rather than liquid so there are no concerns about liquid escaping. An ideal calming and fiddle toy for children with Asperger's or ADHD, the toy also lights up, and the rubber-like hairs on the end of the tentacles entices children to play.
---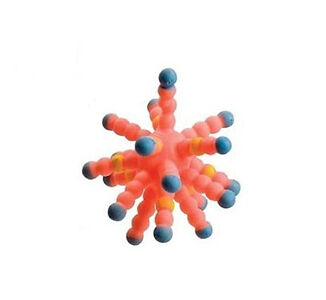 Ideal for improving throwing and catching skills, the Atom Ball is available in assorted colours to keep children amused. It helps improve hand and eye co-ordination and is great for sensory integration therapy. In a UV environment the Atom Ball glows, plus it has 18 tentacles children love and find difficult to put down.
---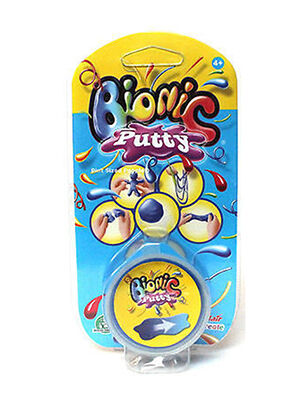 Bionic Putty has liquid and solid properties. Children love the way it stretches, snaps, and bounces. It even changes colour. Bionic Putty is ideal as a stress reliever for children, it is also great for a fiddle toy to keep children's hands busy. Roll the putty into a ball and it bounces high, helping children improve their hand and eye co-ordination.
---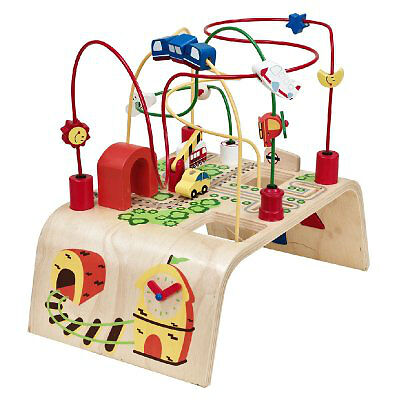 The ALEX Busy Beads Maze uses chunky play pieces that are easy to handle. Made from wood, the ALEX Busy Beads Maze has a range of colourful play pieces that glide around the wires attached to a sturdy wooden frame. The play pieces go both under and over the maze and help with hand and eye co-ordination.
---
How to Buy Tactile Toys on eBay
Tactile toys are widely available from reputable eBay sellers. Simply use the search bars located on every page to find your toys, from cloth books to sensory balls and squeezy anxiety-relieving toys. Narrow your search to show toys within a specific price range or choose to only view new or used tactile toys or the most relevant results and speed up the purchasing process. Purchase tactile toys to provide sensory stimulation for children of any age and ability. Choose from toys to help children reach developmental goals, overcome issues, improve fine motor skills, or engage and develop different parts of their brains.