Dressing for an office job each day is a real chore for many men, especially since men's fashion choices are often quite limited; in general, the suit and tie combo is the norm, and that is about it. Men interested in fashion and looking for a convenient way to switch up their wardrobe do have some options, however, especially when they integrate different ties into their wardrobes. When men look at the top 10
ties for the office
, they include a large variety of fashion choices which vary based on colour, fabric, and design.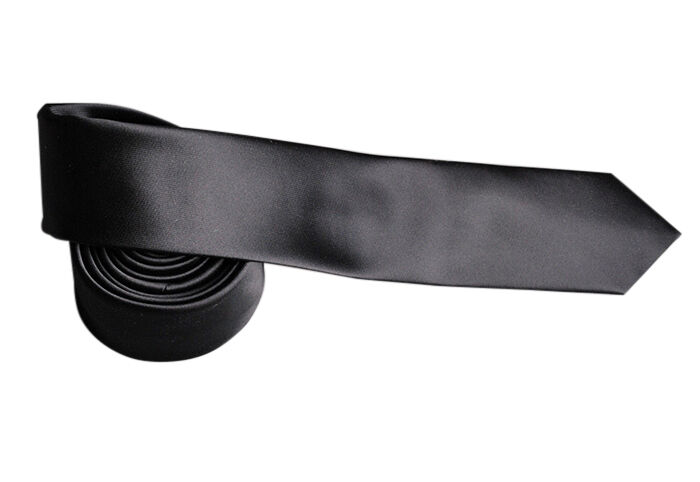 The most simple of all choices, a solid-colour tie offers a man a simple accessory that matches or attractively contrasts with any shirt and suit in his wardrobe. Popular colours include bright ones like red, orange, and blue, as well as muted hues such as brown, grey, and silver.
---

Most people associate the term 'black tie' with uber-formal occasions. A black-tie event, for example, usually includes formal tuxedo jackets and ball gowns. However, black-coloured ties are completely appropriate for everyday office attire as well. When paired with a white shirt, the black tie presents a more formal look perfect for a big office meeting. Black ties also work well with brightly-coloured shirts.
---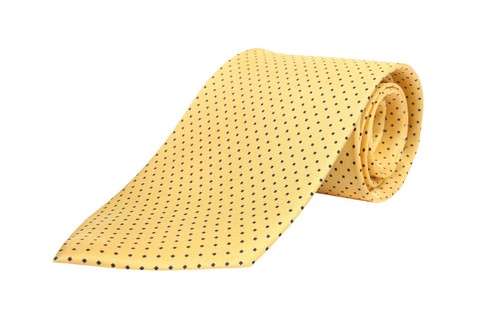 For a man ready to add some extra colour effects to his neckwear, a pin dot tie represents the perfect 'next step' from a solid-colour tie. As the name indicates, pin dot ties feature small dots all over the ties approximately the size of a pinhead. The dotted element is generally a contrasting colour to the main tie with popular combinations including blue/white and yellow/black.
---

Another option in terms of tie colours is the striped tie. Allowing the wearer to choose from different thicknesses, striped ties present one main colour and one minor colour, two equally represented colours, or sometimes even three colours, all in one tie. Combinations run the gamut of colour pallets meaning that most men easily find striped ties to match their personality, preference, and wardrobe.
---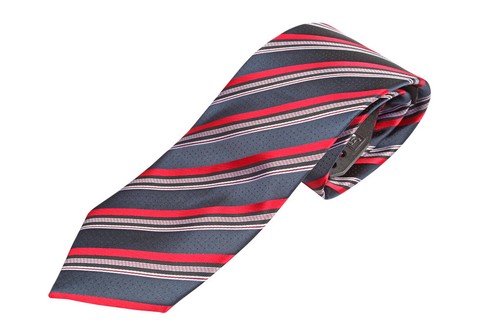 In addition to the multiple colour options men have for office ties, there are also several different materials. The most popular material for a tie is silk. Possibly the oldest fabric used for a formal necktie, the use of silk around a man's neck dates back to the 1660s fashion of the cravat. Today, silk ties remain the most popular amongst men of all ilks, as evidenced by the options available on any store shelf or Internet listing.
---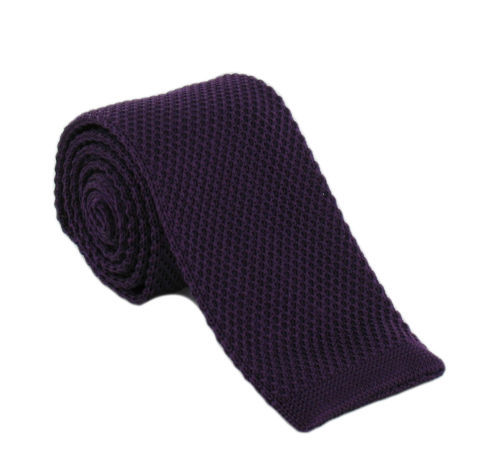 Offering a very different look in a familiar fabric, the knitted silk tie creates a textured look unlike any other fabric on the market. In fact, knit silk ties with their ribbed finish offer men a more casual alternative to silk ties while allowing them to maintain the level of quality inherent in this fabric choice.
---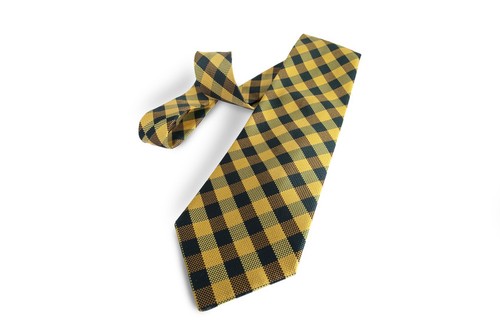 Another popular fabric used to produce ties is wool. An example of a more casual tie choice, wool ties also offer texture. In addition, the prevalence of wool as compared to silk in general means that many handmade ties come in wool.
---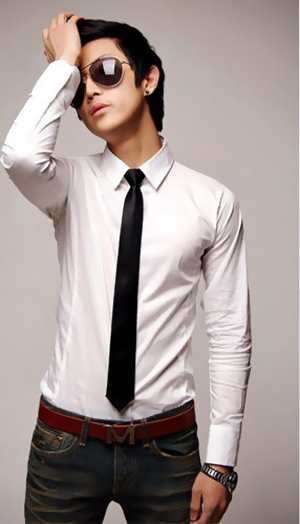 Another category of ties for buyers to consider focuses on the design of the ties themselves. The width of the skinny tie sets it apart from most other choices. Whereas a standard tie is anywhere from 8 to 10 cm at its widest point, the skinny tie is a most 5 cm. This look first came on the scene thanks to the Beatles in the 1950s and 1960s. Today, the skinny tie is more closely associated with the modern, 'hipster' look.
---

A short tie is not necessarily the result of the piece itself, but moreover, a fashion choice made by the wearer. Most recently popularised amongst young London businessmen, the short tie is a fashion choice related to loops and sophistication of the tie's knot. The general rule is that a traditional tie comes down to the top of the belt buckle whereas a short tie stops somewhere before that point, up to only halfway down the wearer's torso.
---

The bow tie is a different category altogether. Most people associate bow ties with formal wear; however, many men, both older and younger, choose to don them in the office. The bow tie is another piece that has experienced resurgence on the heels of 'hipster' culture. Bowties come in as many colours and fabrics as regular neckties, and therefore open a vast new world of fashion.
---
How to Buy Ties on eBay
eBay with its vast collection of sellers offers buyers one of the largest selections of all sorts of ties on the Internet. Buyers find these ties by typing keywords such as "wool tie" into the main search bar and then browsing, or limiting their results according to their needs and budget. There are many types of ties for the office. The ties chosen depend on each person's personality and style. However, this variety also ensures that fashion-forward men change up their looks frequently and with ease. When men know the top options and where to buy them, it makes the process of finding ties for the office easy and fun.