Today's babies can dress as stylishly as adults. While the children of the past wore only children's styles, today, virtually every adult fashion trend is available for kids. There are many baby clothing manufacturers offering cute, quality shirts and tops for newborn girls, which are in tune with all the latest styles and trends. Comfort and safety are naturally important issues when it comes to
dressing newborns
. Before purchasing baby clothes, it is important to be aware about some of the top brands available on the market and how they rate. Learning about some of these brands' main product lines can greatly help consumers make informed purchasing decisions.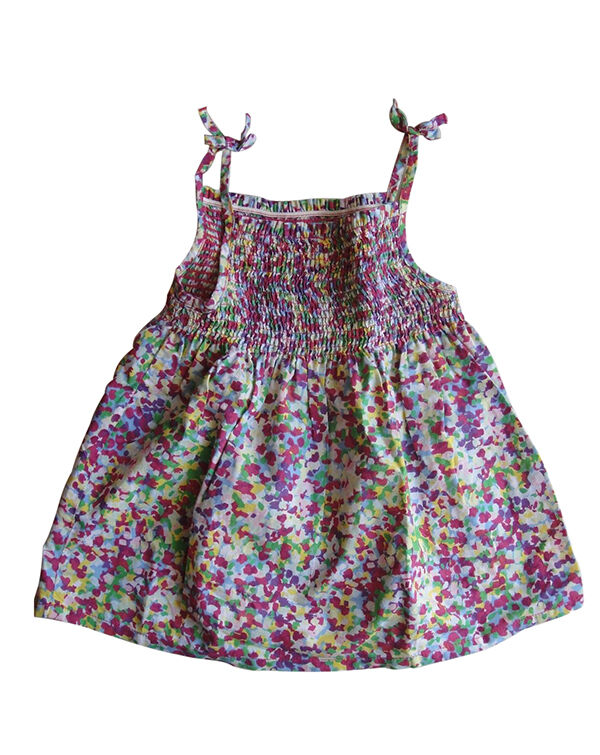 Mothercare is a top baby clothing and baby products company in the UK. Creating fun and colourful tops for newborn girls with varied patterns, embroideries, and other embellishments, the company also uses quality, durable materials. Made of soft fabrics that are safe and comfy for babies to wear, Mothercare's tops and shirts feature convenient snaps for easy access to girls' nappies. They often feature catchy phrases and popular cartoon characters like Thomas the Tank Engine. Mothercare baby clothing is a great value for money.
---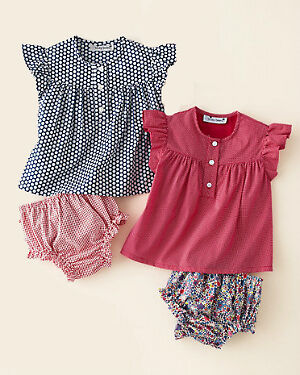 Children's Place offers a wide variety of affordable tops for newborn girls. Famous for its fun and colourful designs, the company offers trendy and practical shirts for babies. Parents who want their baby girls' outfits to look fashionable without breaking the bank can greatly appreciate this brand's creations.
---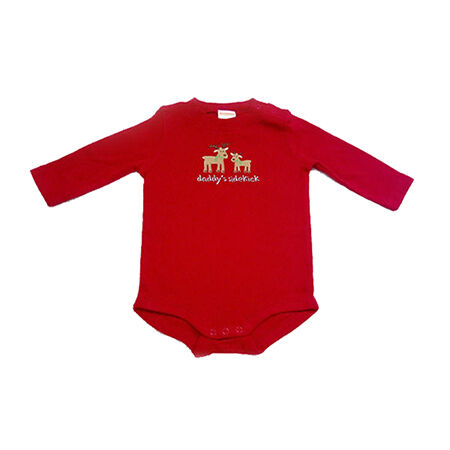 Consumers recognise Gymboree for its cute designs for baby girls. The key to the company's designs are basic lines and bright colours. Gymboree regularly offers some serious discounts on baby clothing, which means that by the time used Gymboree baby shirts hit online stores, they are extremely affordable. Likewise, because the company is so popular, it is easy to put clothes on the market once babies have outgrown them.
---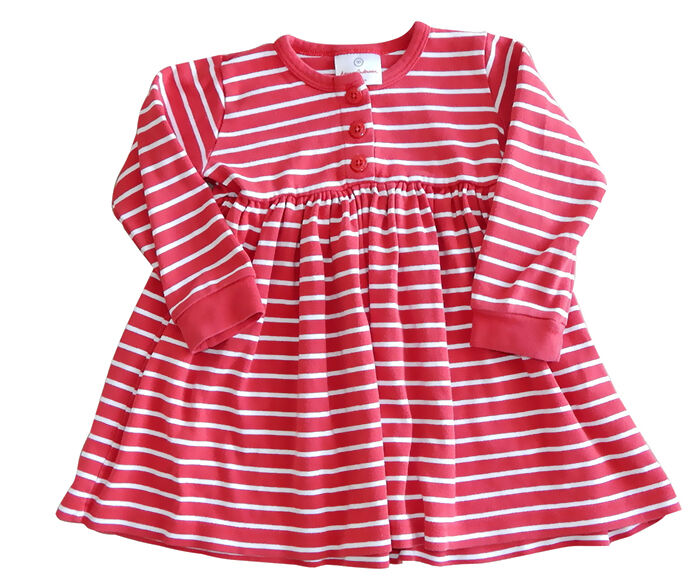 Hanna Andersson is an extremely successful European company started by a mum. Shoppers recognise the company for its durable products, and users can hand down Hanna Andersson tops and shirts to younger siblings, as they do not fade after washing and are made to last. These garments also receive praise for their versatility. For example, a dress easily converts into a shirt when the baby girl grows.
---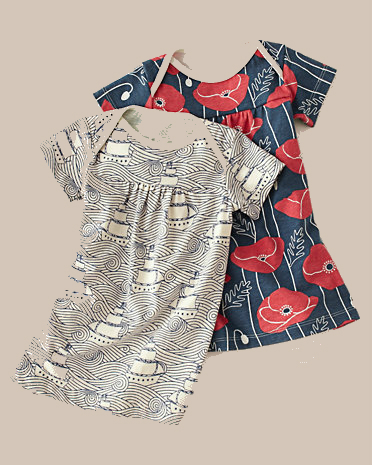 Unlike many other top products on this list, Winter Water Factory does not make its clothes in China. In fact, they are certified organic and made in the USA, where the company is based. Widely available in the UK, the company's newborn girl tops feature trendy prints and exclusive designs.
---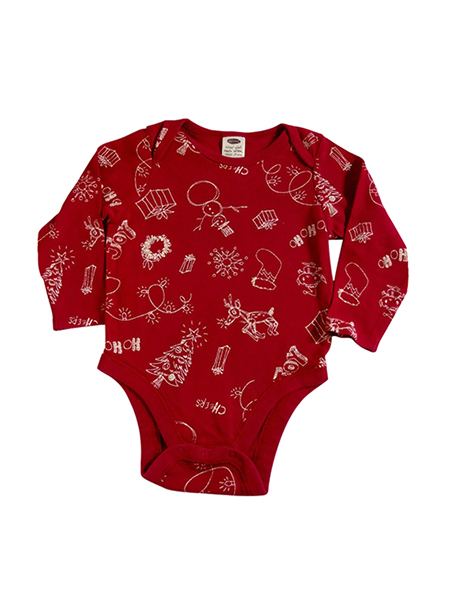 An internationally established brand, Old Navy creates a wide range of baby basics. Consumers praise Old Navy's baby girl shirts for being comfortable, fitting well, and being cute rather than trendy. When clothes are too trendy they may have a short life, but Old Navy creates classics that siblings can easily wear after their big sisters have outgrown them. Their basic colours and patterns also make Old Navy items easy to mix and match.
---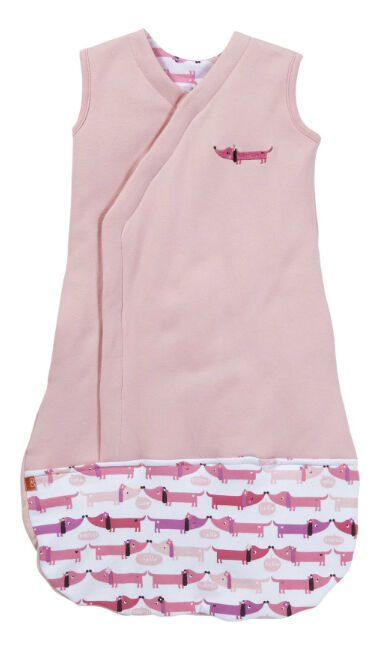 A division of Gymboree, Crazy 8 offers very affordable clothes for newborn girls. Consumers praise this line for being as cute and practical as GAP and Old Navy for only a fraction of the price.
---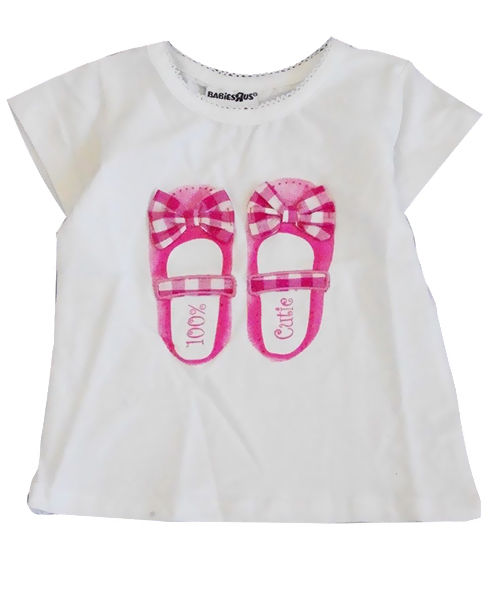 Owned by Toys R Us, this brand creates fun baby clothes in bright colours. Often featuring popular cartoon characters, Babies R Us shirts and tops are a favourite with kids.
---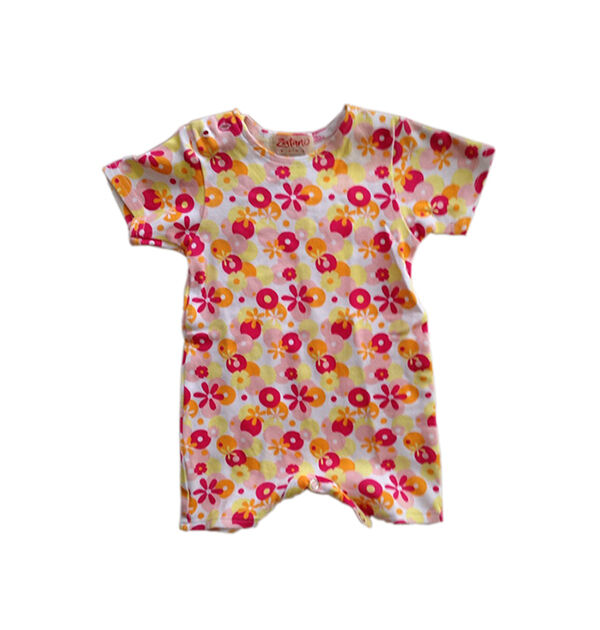 Zutano is popular for its eye-catching girly prints. Offering an especially wide variety of shirts and tops for newborns and younger babies, Zutano itself seldom puts items on sale.
---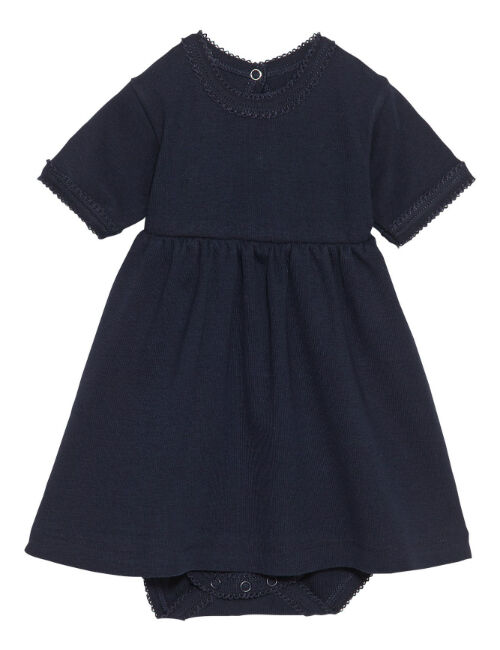 With a touch of the old world, Petit Bateau offers a truly European style in baby clothes. Its shirts for newborn girls are classy and made from quality materials. These durable, basic shirts come in a variety of colours and designs, including pure cotton Breton stripe shirts, and silk and cotton wrap tops.
---
How to Buy Tops and T-Shirts for Newborn Girls on eBay
eBay offers a wide selection of shirts and tops for newborn girls. When looking for these products, you can simply enter a few relevant keywords into the site's search bar. Later, you can narrow down your results by size, item location, and many other criteria and features. It is also important to check the seller's reputation and read some of their feedback before finalising a purchase. There are many different ways of picking clothes for babies. Whatever your preferences may be, always select clothes that are practical, durable, and made of quality materials.