Most babies learn to walk as the natural order of things, but sometimes they need a little helping hand to strengthen their leg muscles, as well as their motor skills, confidence, and motivation. Parents and babies have a variety of toy choices that teach young
children walking
skills, while entertaining and educating babies and toddlers at the same time. From activity centres to shopping carts, toys both large and small help get babies moving, while perfecting their walking skills. Shoppers can find the top
toys
that help their babies walk in both new and used condition on eBay.
| | |
| --- | --- |
| 1 | Stationary Activity Centres |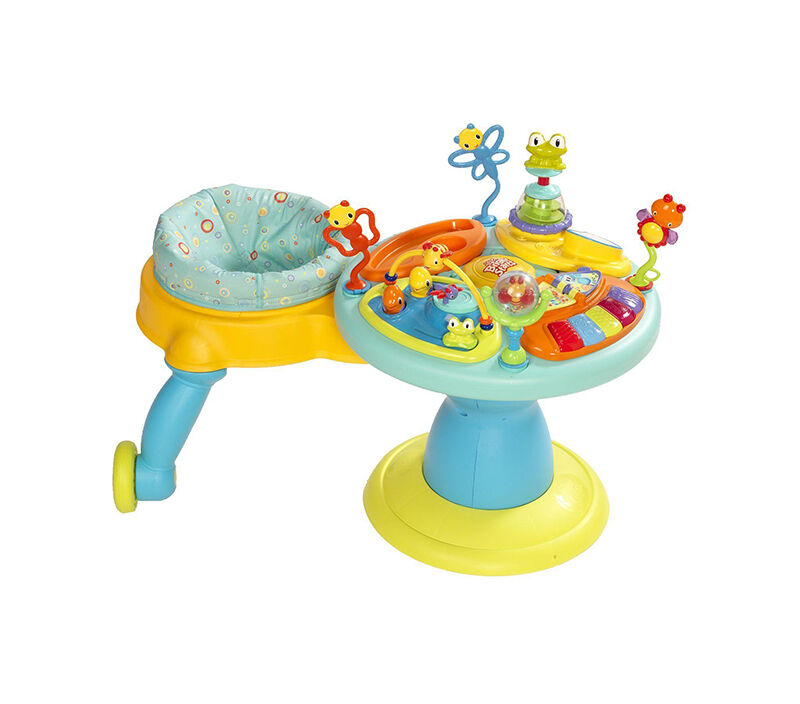 Stationary activity centres come in all sizes and varieties. Some come in the shape of tables that babies learn to pull themselves up on to play while standing and holding on. Colourful toys keep baby entertained, while babies strengthen and develop their leg muscles. Sounds and light help with brain development and eventually babies learn to let go of the table and stand on their own.
---
| | |
| --- | --- |
| 2 | Stationary Activity Jumpers |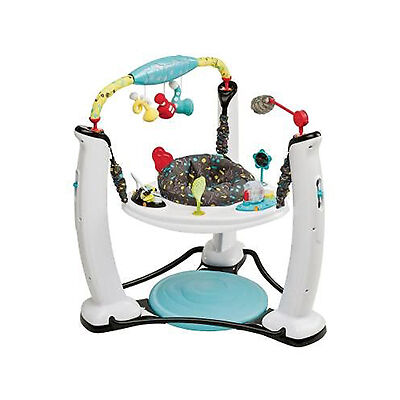 A cross between a Johnny Jump Up and an exersaucer, stationary activity jumpers help develop leg muscles by allowing babies to jump up and down on top of a plastic surface that moves up and down with them. They do this from a soft seat. The seat usually spins around in different directions and the toys line the surrounding table that engage babies with sounds, lights, and different textures.
---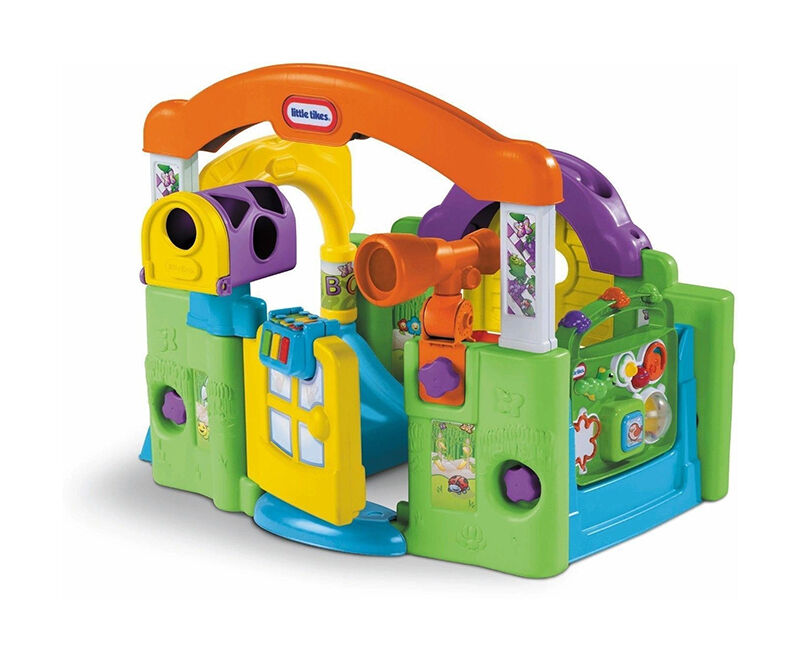 Plastic play sets to keep in back, front, or side yards help babies develop their climbing, standing, and walking skills. Outdoor playsets feature bright colours to attract a baby's eye and include small slides, swings, and hideouts that keep little ones entertained. Some come shaped like castles and others have elevated sand tables with edges babies hold onto.
---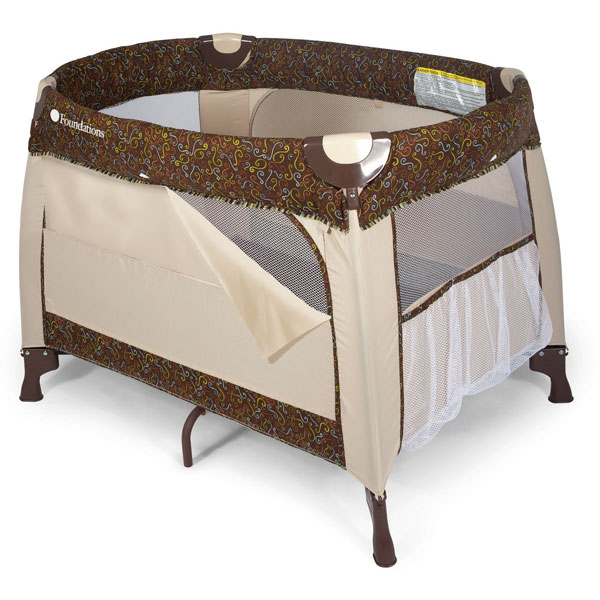 Play yards, pack n plays, and playpens all serve the same general purpose with names used interchangeably. Some play yards come with mesh enclosures, while others come with plastic gate material that can adjust in size and shape. Once babies learn to walk without holding on, they are good enclosed areas to practise independent walking skills.
---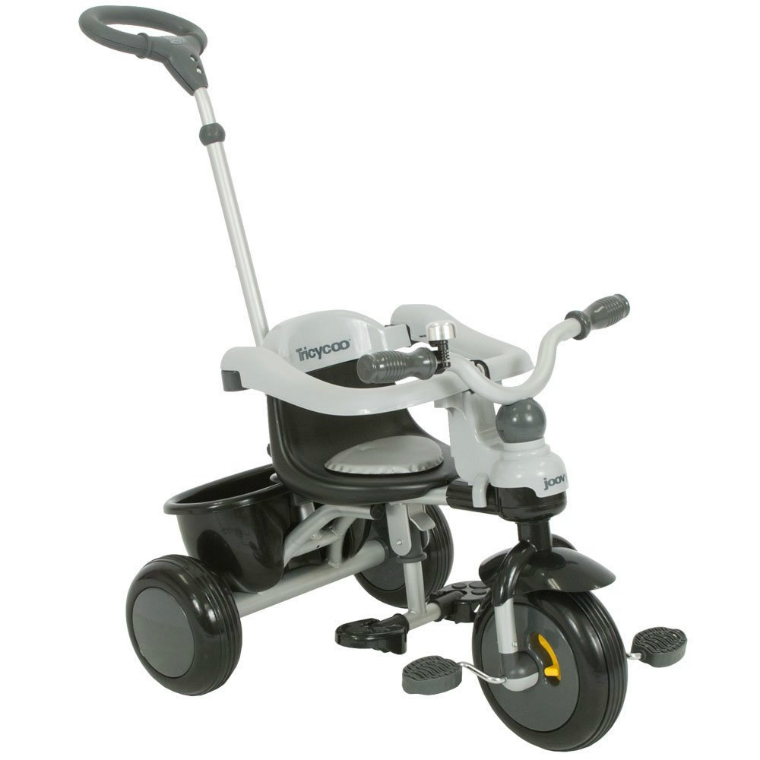 Small tricycles made for babies learning to walk move with the push of baby feet, rather than with pedals. Babies build up their leg muscles stepping along the floor or the ground to propel their trike. Many baby tricycles made by companies like Little Tikes and Fisher-Price also come with handles for parents to push.
---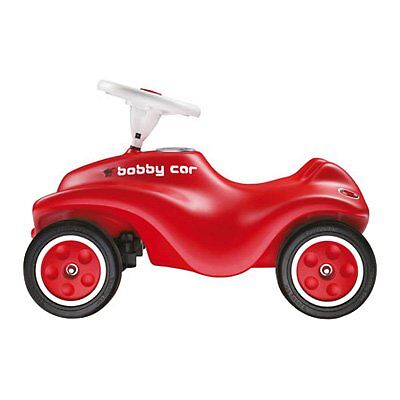 Babies ride in toy cars or push them along the floor in either crawling or standing position. Once their legs strengthen, babies can pull themselves up to stand and use the toy car as a makeshift walker, allowing them to move their feet and maintain balance.
---
---
---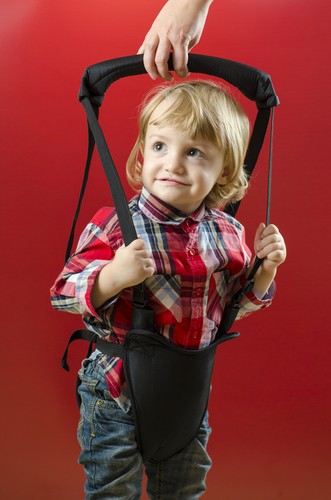 Parents strap babies into secure walking harnesses so they cannot get away, but also to practise their walking skills. Babies feel like they have freedom but parents always have a hand on the back end to make sure they stay safe.
---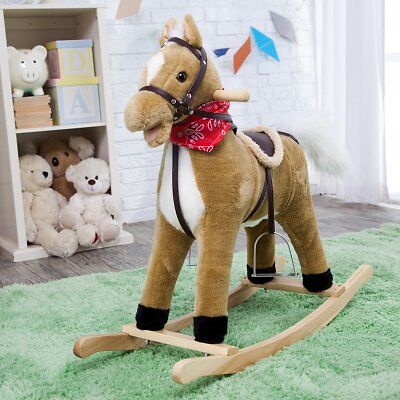 Rocking horses do not just act as a fun toy for babies to sit and enjoy a soothing back and forth rocking motion. They also help little ones develop balancing skills essential to standing and walking on their own. Rocking horses also act as a toy for babies to practise their pulling up skills.
---
How to Buy a Baby Walking Toy on eBay
When shopping on eBay for the ideal toy to help babies develop walking skills, simply type the toy you want into the Search bar found on any eBay page. To narrow your search results, specify whether you want the toy in new or used condition. Browsing eBay stores is another way to shop for baby walking toys on eBay. Stores feature similar items that make one-stop shopping easier. Purchase a toy push cart and a toy lawn mower from a store and save money, as many sellers offer discounts when you buy multiple items. For all your baby needs in one place, turn to eBay many available toys can help babies walk.