Weddings may be about the joining together of two people, but the guests are also a crucial part of the event. Without the guests, a wedding becomes a very quiet and maybe even a dull affair. This is why the wedded couple often gives
wedding favours
away to the guests; it is a way to show the guests that the wedded couple appreciates their presence. There are a variety of wedding favours a couple can choose from to give to their guests. That said, if they need some ideas, here are the top 10 wedding favours a couple can choose from for their wedding.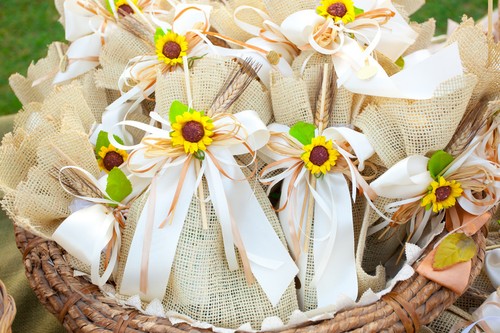 It may seem odd to give flower seeds to wedding guests, but the symbolism behind it can be powerful. It can also serve as a symbol of the couple's growing relationship after marriage. For a spin of this favour, the couple can also offer a potted plant to guests instead.
---

Almost everyone loves chocolate, adults and children alike. Chocolate comes in a variety of shapes and sizes, which means the couple can personalise both the chocolate and their budget for the chocolate wedding favours accordingly.
---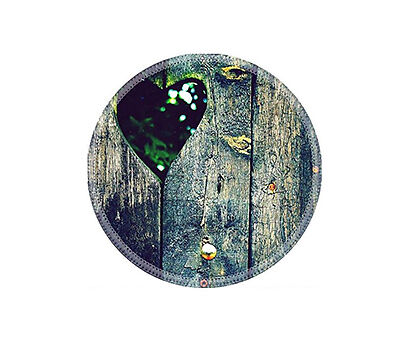 Whether the guests of the wedding are fans of tea parties or not, a coaster is always a welcome gift, as it is practical and can find everyday use, keeping coffee stain rings away from designer tables. For a personalised touch, the couple can print their picture on every coaster, or even print stock photos or quotes on every coaster.
---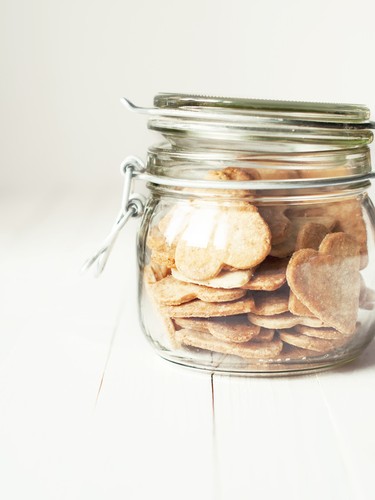 Another wedding favour that is probably very welcome by kids, some cookies in a jar decorated with a ribbon is a yummy favour indeed. If a couple does not want to give cookie jars, they also have the option of giving away sweets jars, jam jars, pies in a jar, and so on. The jars do not have to be huge; mini jars look cute and can save some cost as well.
---

Soaps are another practical gift that a couple can give away at their wedding. For a more homely touch, the bride and groom can even make the soap themselves, as there are many soap making kits available for purchase.
---

There are many mini liquor bottles available for purchase, and if the couple knows their guests well, they can even plan out which type of liquor to buy for each guest early on. If liquor is out of the question, then the couple can also opt to give away wine glasses, shot glasses, or even bottle openers with an interesting shape.
---

Cupcakes are cute, personalisable, and edible, which would probably go down well with most guests. The couple can put the guest's initial on the cupcake given to them, or just give every guest a cupcake with a different design.
---

Many people love to drink coffee, which is why coffee beans are a popular wedding favour. The type of coffee and how many beans to give each guest varies according to what the couple prefers and their budget; however, this is one favour that a couple can even prepare themselves as home. Just throw some coffee beans into a pretty cloth bag and tie it with a ribbon, attach a thank-you note, and the favour is ready.
---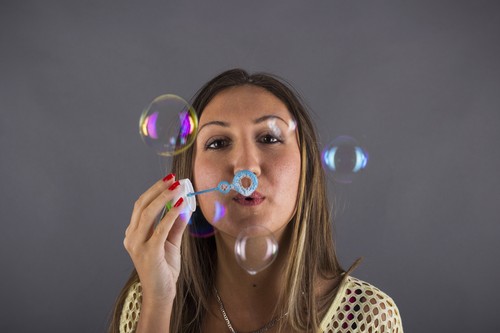 For a summertime wedding especially, bubble wands in tubes or bottles make great wedding favours, even for the adults. Since they are taking the favour home, they can continue having fun even after the wedding is over. Bubble making sets come in many designs and some are even elegant enough to use as decorations.
---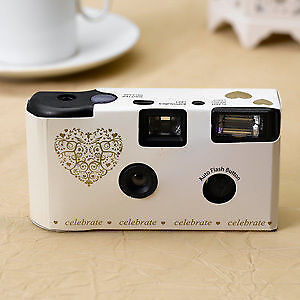 To-be married couples can encourage guests to create and preserve their own memories at the wedding by gifting single use cameras as favours. Guests can even use these cameras on other days, so it is not just a favour to use on the wedding reception day.
---
How to Buy Wedding Favours on eBay
You can buy almost anything on eBay, including wedding favours. Regardless if you are buying favours for a wedding that is months away or for one that is merely a week away, you can probably find something suitable for you on eBay. Just use the search bar found on all eBay pages to carry out a search for the type of wedding favour you have in mind, and if you find something you like, you can buy it right from the comfort of your own home. Weddings are special
occasions
, and this particular special occasion calls for special gifts for people to remember the event.