Winter jackets
are essential clothing items for boys of any age. With everything from puffer jackets to anoraks on the market, it can be difficult to figure out the difference between jacket types, let alone choose one to buy. However, buyers can consider features like waterproofing, padding, flannel or thermal lining, and fashion, and then make a choice based on these factors. Buyers on a budget can also consider looking on eBay for deals on children's clothing, as well as gently used coats and jackets. An overview of the top 10 winter jackets for boys can help parents make an informed purchase decision.
---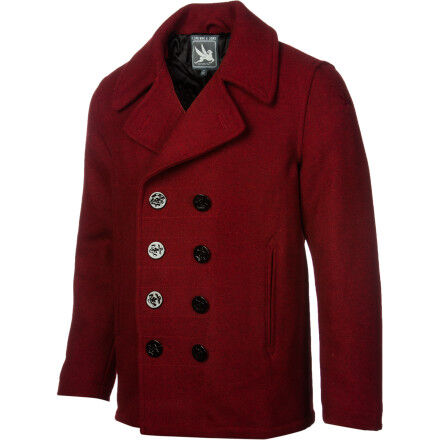 Pea coats are popular and fashionable double-breasted jackets with a waist length or longer hem similar to a short version of the trench coat. These coats are traditionally wool and offer warmth in all but the harshest of winter conditions. Some pea coats also feature lining or a removable winter liner for additional warmth, making them more appropriate for colder weather.
---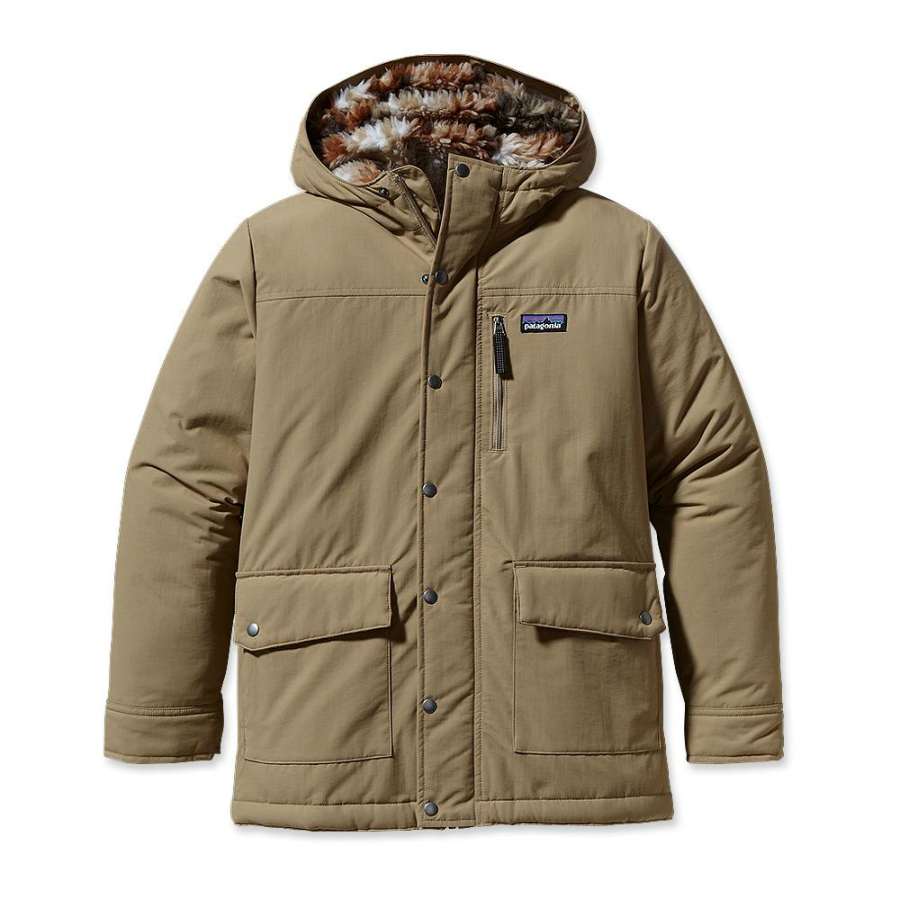 Fur-lined and shearling wool jackets are a warm but lightweight option that boys can wear. These jackets come in a number of different colours and styles but are usually waist length with a button or zip front. A fur or shearling lining adds a layer of insulation to protect the wearer from cold wind and weather.
---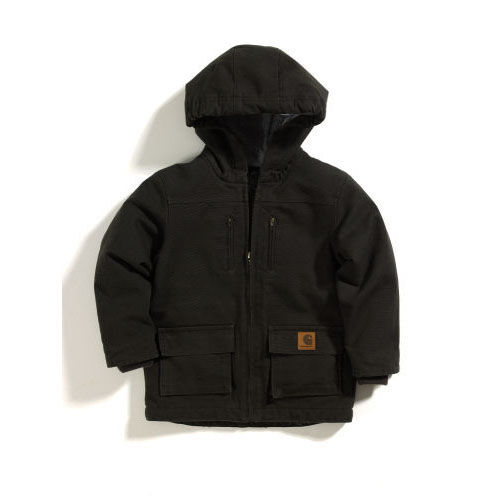 Parents can consider a Carhartt jacket as a warm, durable outdoor winter jacket option for their boys. Each Carhartt jacket features a thermal Sherpa lining for extra warmth with a durable rip-stop exterior for improving longevity, even with rough wear. Carhartt is an excellent brand with a great reputation for quality but it only offers a very limited selection of jackets for boys.
---
| | |
| --- | --- |
| 5 | Letterman Style or Varsity Jackets |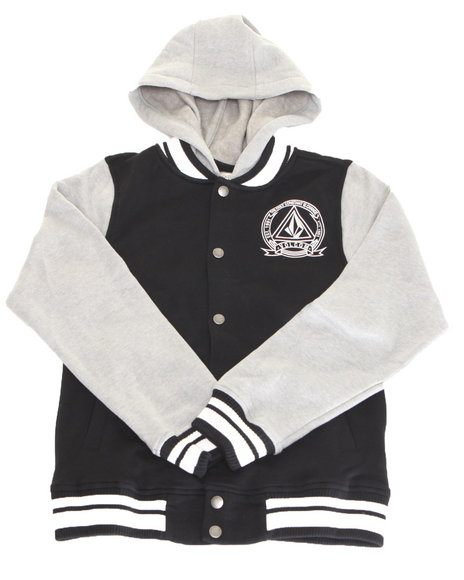 ---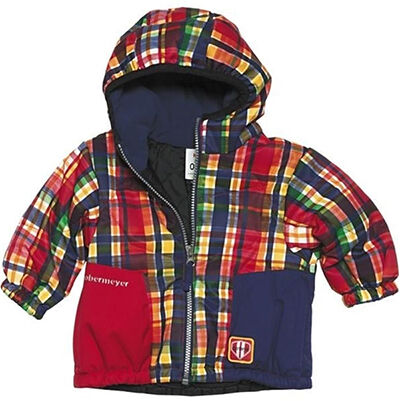 Ski jackets are a great option for parents in search of a jacket for outdoor activities. Ski jackets feature a polyester outer shell for water resistance, a thermal layer of filling, and an inner layer for providing as much warmth as possible without adding too much bulk. Ski jackets are available as jackets and as salopettes, which are similar to a jumpsuit.
---
| | |
| --- | --- |
| 7 | Lined Hooded Sweatshirt Jackets |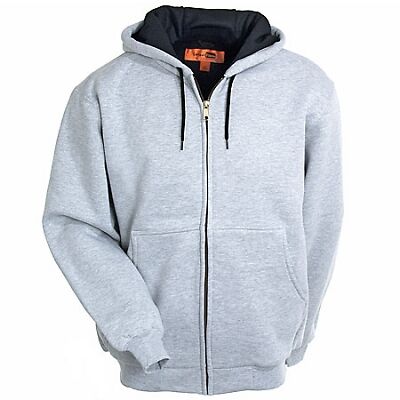 Lined hooded sweatshirt jackets are excellent jackets for milder winters. However, these jackets do not provide enough warmth for going out in snow or extremely cold weather. A warm thermal lining protects and warms the body, while the exterior sweatshirt is suitable for wearing indoors and to class.
---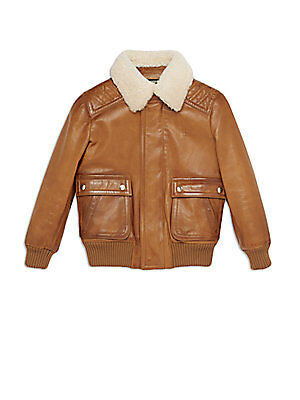 Leather jackets with a quality lining offer enough warmth for most temperatures. Many leather jackets have little to no lining but there are many available with shearling, wool, flannel, or microfibre lining for extra warmth. Leather jackets are a stylish option suitable for older boys.
---
| | |
| --- | --- |
| 9 | Waterproof Anoraks and Shells |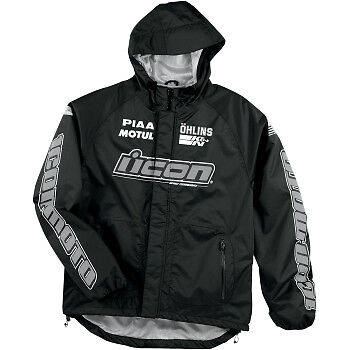 An anorak is a waterproof pullover jacket. Usually, it has no front opening. Anoraks frequently feature fur lining on the hood or interior. The adjustable cuffs and waist provide better weatherproofing.
---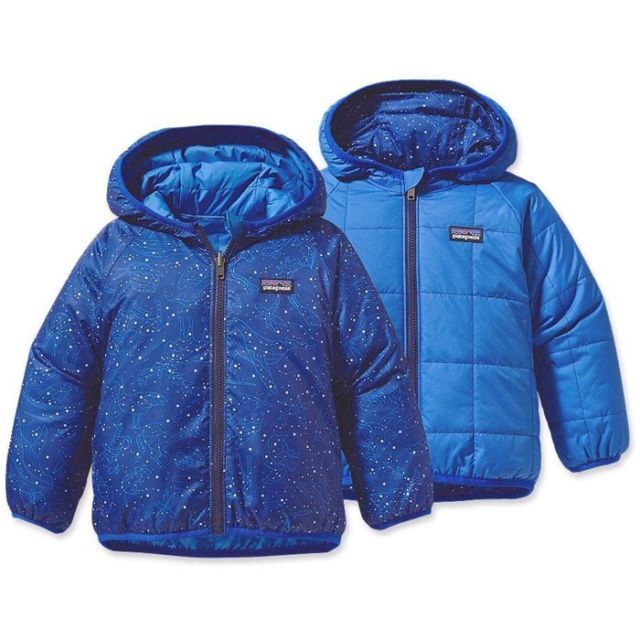 Reversible jackets feature two exterior shells, usually with different colours on either side, allowing the boy to wear the jacket in two different ways. These jackets are available as winter jackets as well as light summer jackets, so buyers should pay attention to the thermal properties before purchase.
---
How to Buy Winter Jackets for Boys
Buying a winter jacket for boys is as simple as considering the weather conditions and then selecting a jacket that meets those needs. Winter jackets feature a range of properties including waterproofing, wind proofing, thermal layers, and different style options including length, padding, pattern, and colour. Buyers can look for any type of jackets on eBay where sellers offer sales and deals on winter jackets for boys, as well as gently used jackets from some of the UK's top brands. Buyers can simply check the sizing, consider the thermal protection the jacket offers, set a budget, and then make a purchase based on the options available.