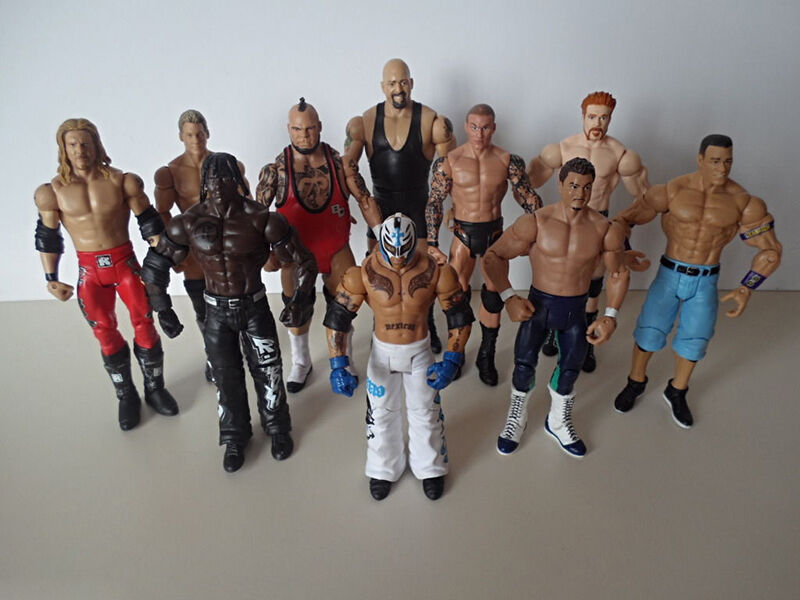 Both popular toys and collectibles, wrestling figures of all sizes, from small 6- and 10-inch figures to larger 31-inch options, enthral fans. In particular, the WWE has continued to grow in popularity since its start in the 1980s. With its rise, merchandise, including 10- and 12-inch figures by Mattel, hit the consumer markets. Both collectors and fans of the sport alike seek out and enjoy these WWE figures, which perform a series of wrestling moves.
John Cena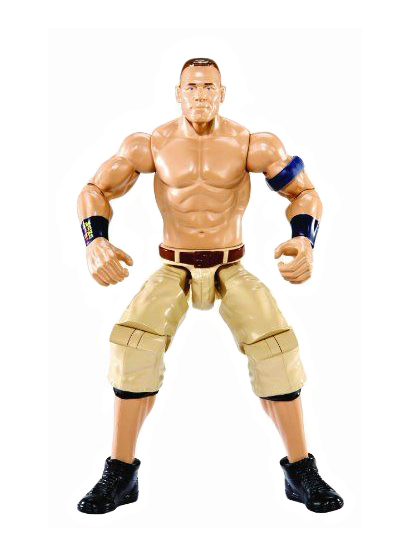 An American professional wrestler, John Cena has held a record number of top championships and is often described as the face of the WWE. As of February 2014, he has had 21 championship reigns and is a 14-time world champion. He is renowned for his signature moves—attitude adjustment and STF—and remains the most admired competitor in WWE. This, a 12-inch WWE John Cena figure makes a great gift for any fan. Built for battles, these giant wrestling figures feature more than 15 points of articulation, letting you set up competitive action poses and recreate big battles. Each John Cena figure has authentic details, including armbands and attire.
Sin Cara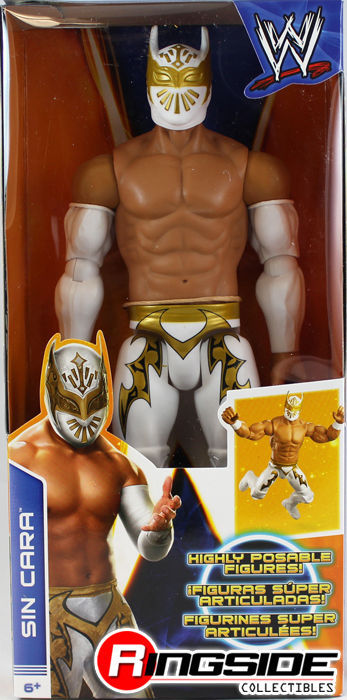 Mexican Lucha Libre star Luis Alvirde originally portrayed Sin Cara, a professional wrestling gimmick of the WWE. As of 2014, Mexican American wrestler Jorge Arias currently portrays him. Sin Cara, whose name means "without face", is famous for his Lucha-style mask that completely covers his face. He is also renowned for his high-flying style and awe-inspiring acrobatics. Spanish speaking, he has a strong international following. WWE Sin Cara 12-inch figures feature extreme articulation, amazing accuracy, and authentic details, such as wristbands and wrestling masks. Appreciated by both collectors and kids of all ages, Sin Cara action figures prove perfect for recreating all of your favourite WWE matches.
Randy Orton
At 24 years old, Randy Orton became the youngest World Heavyweight Champion. He has won 14 total championships and has headlined many pay-per-view events, including WrestleMania XXV and WrestleMania XXX. Self-proclaimed the "Legend Killer", Randy Orton is renowned for his signature finisher, the RKO, a jumping cutter named after his initials. His father, Bob Orton, is a WWE Hall of Famer; his Uncle, Barry Orton, and grandfather, Bob Orton Sr., were also WWE superstars of their generation. 10-inch WWE Randy Orton figures offer amazing accuracy and authentic details, such as armbands and tattoos. Their lifelike details make them highly coveted by collectors. Still, with more than a dozen points of articulation, these Randy Orton Mattel figures can help you recreate ring action or start your own matches.