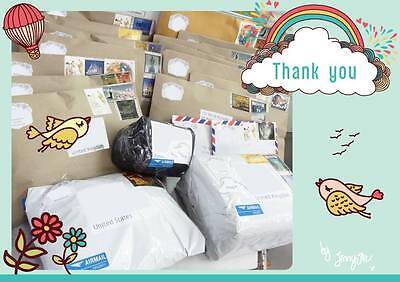 Introduction
I thought I would write this guide to give everyone my insight into being a top seller on eBay. Whether you need to sell for a living, earn some extra income or just free up space around your home, eBay is a great and easy site to use. Here are my top 10 most important aspects of being successful on eBay;
1. Be the seller who you would want to buy from again and again.
I'm talking about being professional, communicative, honest and trustworthy. No one wants to buy from someone who doesn't care about his or her customer. If you respond to emails quickly and in depth you will build a reputation and have a long-standing loyal customer base for the future.


2. Write a quality description for your product with images to go with it.
Buyers can tell the listings that have half-heartedly been put together in five minutes. They will take one look at your attempt at selling and most likely immediately click the back button on their browser. The same goes for your image. Think to yourself when taking the picture, does this show my item in the best light? If selling used items, make sure to highlight any defects or damage. Last of all, use a clean, uncluttered background area – most people focus first on the mess behind and not the item. The more high quality your listing is – the higher the chance viewers will want to click to see your other items, watch your item and buy your item.
3. Pack your items well and secure.
This should really go with out saying, but just in case, make sure you invest in bubble wrap and use it on anything breakable. Along with items, it's good to include a personal note to thank the buyer for their custom. If you sell a lot in one month, you can also invest in some businesses cards. Make them as creative as possible so they don't get disregarded straight away.
4. Any personal touches go a long way.
I sell internationally from Thailand and I am lucky to have so many wide and diverse postage stamps here. Therefore, I always take the time to use various Thai stamps on my packages. I don't have to do it, but it might just give that extra wow factor to set me apart from the other robotic sellers out there. Think about what you can do that is different, anyone can list and ship items, but how many of them provide that special touch?
5. Ship your items quickly and within your specified time given.
Let your buyers know when you shipped the item, from where, when they can expect the item and any tracking info you have. Sometimes buyers don't check where the item is coming from – they might grow anxious if they are expecting a couple of days local delivery when really its 7-14 days International. Let them know everything by message so they can be confident in getting the items safely. If you have a problem, let the buyer know what it is and what you are doing about it.
6. Keep all your stock organized and tidy.
If you have an empty cupboard you aren't using – utilise the space and only keep products there. Keep an inventory using excel with the items, how many you have of each and how much you bought them for. This way you can print anytime you need new stock and know exactly what you are low on when going to get it. If you have stock that has an expiry date, make sure you check regularly that they are still in date.
7. Respond to cases straight away.
Most times, it can be for item not received and therefore you will have to kindly reassure the buyer that sometimes items can take longer than expected. Check your send date and calculate the time taken against the average for that country using Google. Some countries can have very slow postal services and some don't even deliver to the address given. Therefore, always make sure the buyer has checked at their local post office with provided tracking number you give them.
8. Receiving negative feedback.
For any reason you receive negative feedback, breathe deeply and leave the computer for a moment to prosper why you got it, was it fair and what can you do to change the buyer's feelings toward you. If they leave it regarding postal speeds this can be removed by eBay (as long as you shipped it quickly) as it doesn't reflect you as a seller. For other reasons you can try to resolve the matter with the buyer and then ask kindly if they would consider revising said feedback.
9. Write a user profile description with image.
Completing your
eBay profile
description can help give buyers a more in-depth idea of what you sell and can also help get your shop found in search engines. If you have an eBay shop, you can also produce custom pages about shipping, payment and other store information.
10. Enjoy having your shop!
If you interact well and provide the best service then you will find great satisfaction in running it. Just because you are operating online doesn't have to mean an impersonal experience. Operate your store like that of a local baker, barber or beautician. Communicate and be friendly! Provide the service you would want to get yourself.
Those are my ways to get you selling professionally and at your best. Thank you for reading; I hope you can become successful and try a personal touch here and there. What have you go to lose? :-).
From the land of Smiles,
Jinny
Jinny Jin Online Store