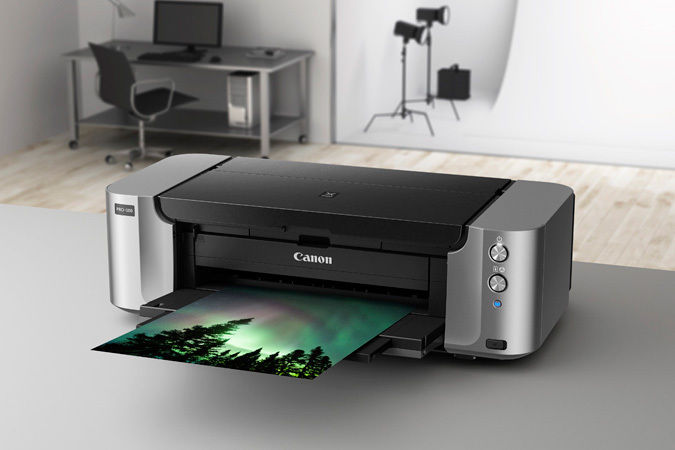 Inkjet printers spray tiny dots of ink onto paper to create text or an image. Because of their superior colour output as compared to laser printers, users prefer them when printing images. Whether models for home use, small businesses, or professional photography, the versatility, print quality, and ink durability of Canon PIXMA inkjet printers result in crisp, colourful, and long-lasting prints.
Versatility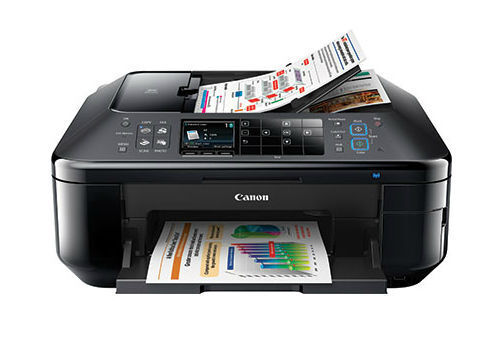 Canon all-in-one home office models, such as the PIXMA MX892, combine the functions of a printer, scanner, and copier into one unit. The printer has an Ethernet port, but also includes Wi-Fi so users can wirelessly print from any compatible device. Other Canon office printers, including the PIXMA MX512 and MX372, offer similar functionality. Most models offer several paper handling capabilities. For example, some scanners have document feeders that automatically scan both sides of a page. A few office PIXMA printers have two paper trays, meaning users can store two types or sizes of paper. The company's "photo" inkjet printers produce high-quality photographs. The PIXMA iP100, for example, can print directly from a camera without a computer. This rugged model features a rechargeable battery for printing on the go. Lastly, the PRO series offer high-end solutions for photographers and designers. More expensive than other PIXMA printers, these models use more ink cartridges and finer nozzles to reproduce minute details and a wider range of colours. For example, the PIXMA PRO-1 uses 12 ink cartridges and 12,288 nozzles.
Quality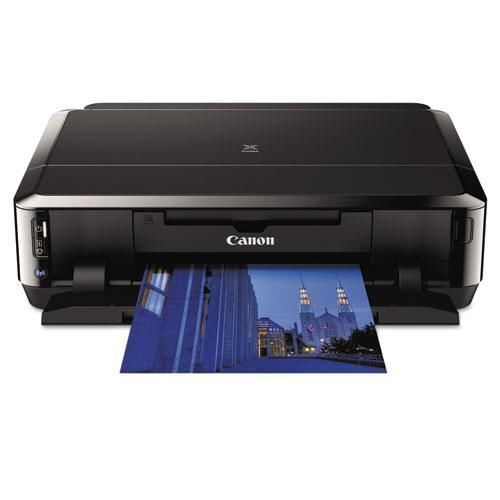 At their highest quality settings, PIXMA inkjets print at maximum resolution, creating excellent images. For example, the PIXMA iP7220 delivers a resolution of 9600x2400 dpi on letter size paper. Besides high resolution, top-end professional models like the PRO-10 include special features to improve the quality of photographic prints, and they can print borderless images on paper as large as A3. Multiple monochrome cartridges—three in the PRO-10—deliver true monochrome prints without colour casts. Moreover, a "chroma optimiser" ensures uniform ink height on paper, resulting in even surface reflection.
Durable Ink
PIXMA printers use either dye-based or pigment-based Canon ink cartridges. In general, dye-based inks offer vibrant colours, while pigment inks last longer. Canon ChromaLife 100 ink features in most PIXMA printers, including some of the PRO models, such as the PRO-100. This dye-based ink resists colour fading, and when used with select Canon photo paper, it creates photo prints that Canon claims should last up to 100 years in an album. A number of PIXMA PRO printers use Canon LUCIA ink, a pigment-based ink that delivers a wide colour gamut, high colour stability, and better scratch resistance.