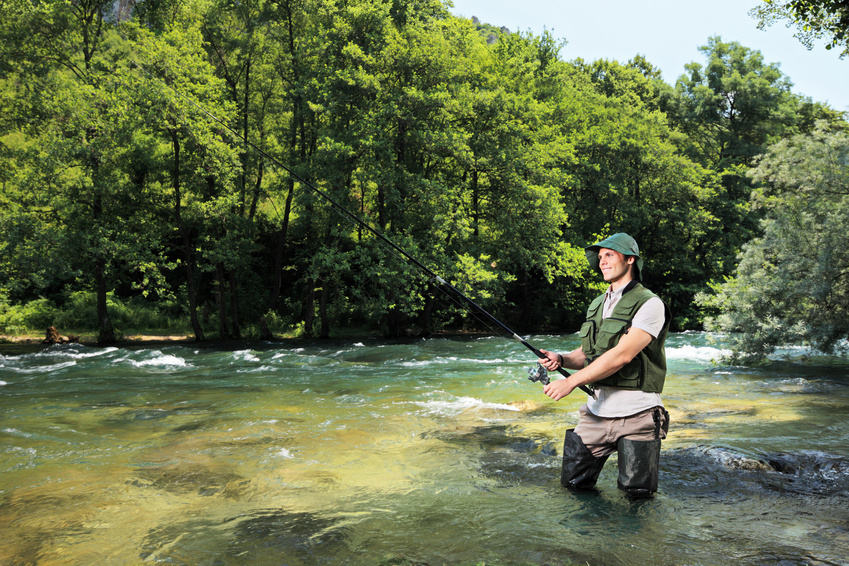 Every angler dreams of a fly fishing rod that performs perfectly in every situation. Fortunately, rod manufacturers understand this. Perfect for a variety of fishing environments, a mid-length, middleweight rod targets a range of freshwater and saltwater fish. Perfect for travel, balancing the budget, and simplifying the tackle room, a mid-sized fly fishing rod answers many anglers' dreams.
Daiwa Lexa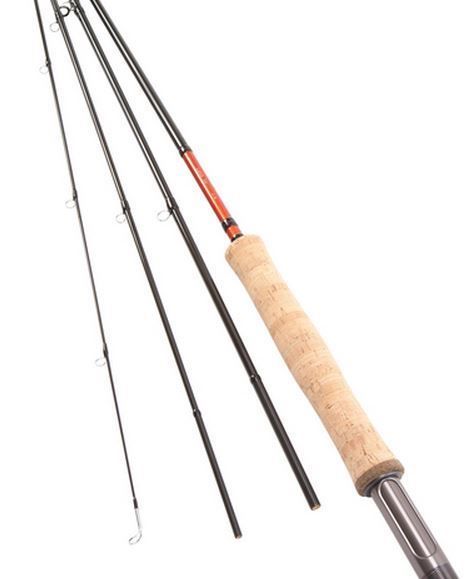 The 4-piece Lexa is a responsive, mid-length Daiwa fly fishing rod suitable for open water fishing and bank casting. Daiwa engineers used high volume fibre, meaning the composite has more fibre than resin to ensure it is as efficient as possible. This high quality Daiwa fly rod has excellent finishes and a good quality cork handle. The length and line-weight printed on every section shows signs of extra care and attention to detail. The rod carries both line 7 and 8 well, with smooth casting and easy retrieval. The all-metal seat sits easily and comfortably on the rod. This powerful rod casts well helping anglers achieve long flat casts. The tip has excellent flex, with a medium-fast action, but easily handles short to mid-range casting. Weighing 113.7 g, the Daiwa Lexa rod is a comfortable carry and cast weight and comes complete with a canvas carry bag.
Hardy Jet
Since 1891, the Hardy Brothers have designed and refined the best in English fishing equipment. The Hardy Jet rod continues this tradition. Built on a SINITRIX Nano blank, this Hardy fly rod has exceptional strength and durability. Casting requires little excess energy, with lines floating straight and low. Perfect for trout fishing, the Hardy Jet has excellent balance of strength and power. It has a reasonably stiff mid-to-tip action, enabling easy casting into strong winds and currents. The cork handle and butt are refined, comfortable, and have an AAAA rating. This Hardy fly fishing rod has section line-up marks to help anglers on wet and rainy days, and the cloth rod bag and hard, cloth-covered tube give the rod extra protection when travelling and in storage.
Airflo Super Stik
A perfect three-piece mid-sized fly fishing rod, the Airflo Super Stik is priced to appeal to every angler. The Super Stik combines function and good looks at almost half the price of equivalent performing rods. The rod is easy to cast, and holds 7 and 8 lines extremely well. Surprisingly, long-distance casting is not an issue despite the heavier rod rating. This means the rod performs well with light dry flies or hauling larger flies with sinkers. The action is middle-to-tip, with more action nearer the tip than the middle. Made from carbon graphite, this Airflo rod is lightweight and well-balanced. Weighing a mere 115.6 g, it makes for a perfect travel fishing rod.