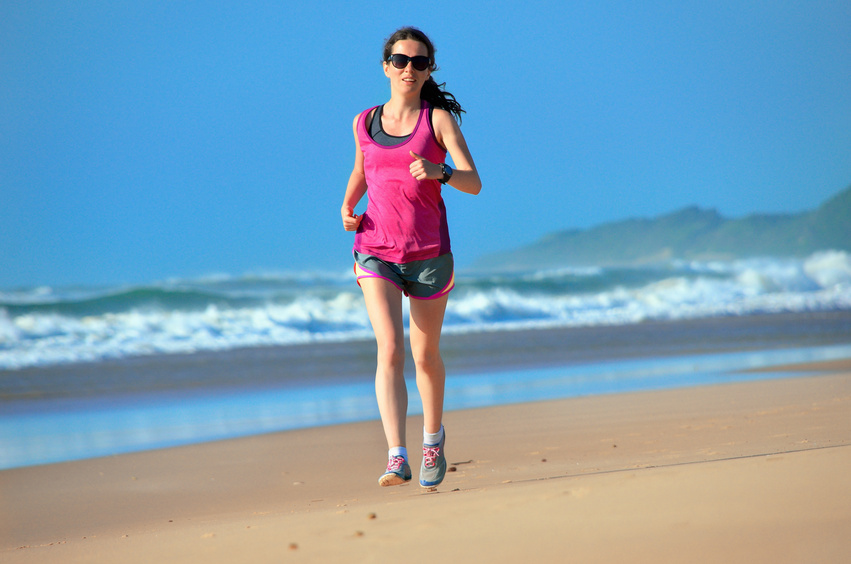 Manufacturers design and construct barefoot shoes to simulate the feel of walking or running barefoot. The design allows women to put less pressure on their feet, which also means less pressure on vulnerable ankle and knee ligaments. Women interested in buying these athletic shoes should learn about the factors involved in making a purchasing decision, as well as review the top barefoot shoes for women.
Barefoot Shoes Buying Factors
The most important buying factor to consider is whether to buy barefoot shoes that include independent toes or barefoot shoes that possess the traditional shoe design. Five independent toes provide more sensitivity and dexterity, as runners and walkers can wrap their toes around stairs, pavement, and dirt mounds. Sole thickness determines the level of the barefoot feel. However, thinner soles expose the feet to more physical pounding. Larger women's shoe tread translates into better traction, but the larger treads tend to be less flexible for runners who work out on undulating terrain. Women must also decide amongst lace, Velcro, and slipper barefoot shoes.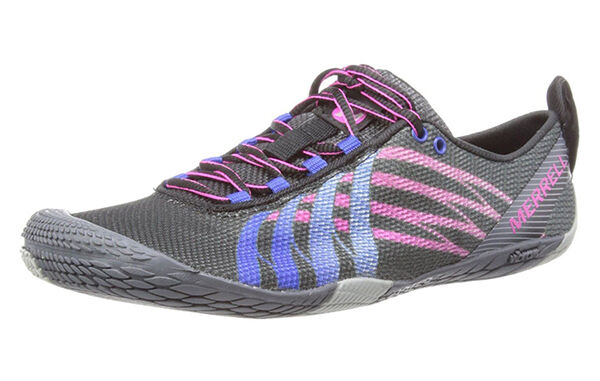 Weighing less than 100 grammes, the Barefoot Run Vapour Glove from Merrell allows women to produce more spring in their steps during long walks and runs. Merrell includes washable mesh in the upper half of their barefoot running shoes to enhance breathability. The mesh helps circulate perspiration out of the shoe and thus, cools the feet to prevent the formation of blisters. Women experience full ground contact, which allows them to adjust foot and ankle pressure. An external TPU heel provides contoured support that augments walker and runner comfort. Merrell adds reflective strips on the side of the shoes to enhance walker and runner safety in dimly lit conditions.
A traditionally designed barefoot shoe for women, the Jambu Edge contains a leather upper section that includes a geometric laser cut and stud accents. The geometric laser cut provides walkers and runners with more shoe flexibility, which helps prevent rolling ankles and sprained feet. Jambu integrates a soft handcrafted lining that enhances breathability. Memory foam support on the bottom of the barefoot shoe provides additional cushioning against incessant pounding. The foam performs in the same manner as a vehicle shock absorber by protecting vulnerable parts of the feet and ankles from powerful impacts. Long distance runners praise the durable outsole that Jambu constructs from rice husks and natural rubber.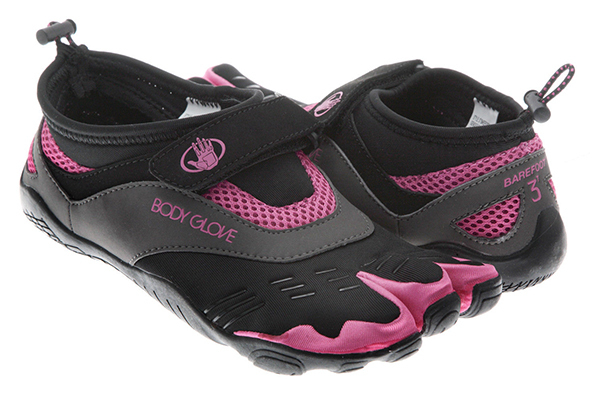 Body Glove incorporates a drainage system into each pair of the company's 3T barefoot shoes. The Integrated Drainage System quickly drains water, which prevents fungal growth on the feet. Walkers and runners enjoy the traction provided by the hybrid outsole, which makes the barefoot shoes good for rainy events and workouts. The three toes design combines the traditional shoe style with the independent toe barefoot design. Highly breathable materials keep the feet dry on the most humid days.