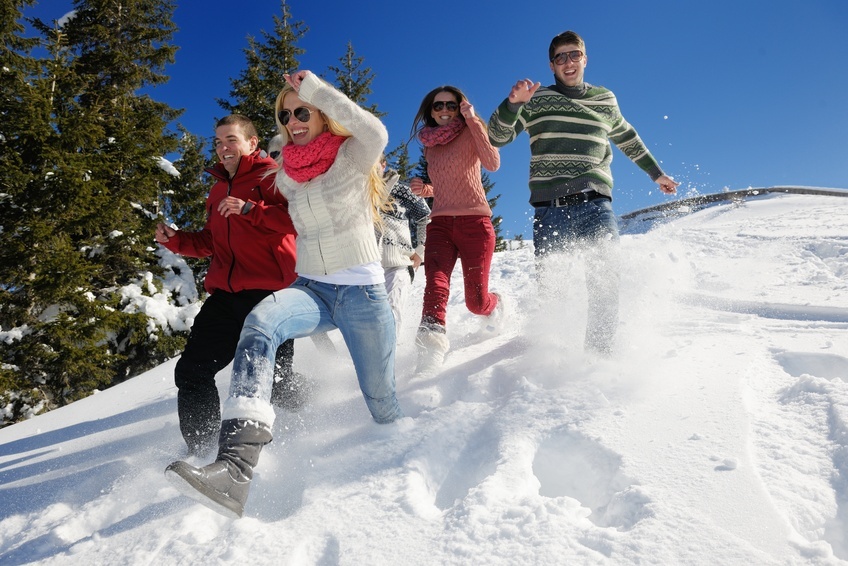 Before purchasing a polo neck jumper, it is important to consider the material or fabric the manufacturer uses for the polo neck garment. Whether you select a hand or machine wool knitted fabric, or a blend of cotton and polyester affects the colour and design of the jumper, as well as the care and cleaning.
Traditional Sheep Wool

Throughout the world, farmers raise sheep for their wool, which manufacturers use for the crafting and manufacture of jumpers, coats, and clothing. Traditionally, the farmers would sheer, clean, card, and spin the wool at home, but this is rare. Modern and efficient methods of collecting and processing wool make it so that manufacturers purchase wool already spun and sold in the marketplace. Wool is soft, water resistant, and warm, which makes it one of the most popular materials for both ladies' jumpers and men's clothing. Hand washable in warm water, wool jumpers should not go in the clothes washer or dryer.
Cashmere Natural Wool
Cashmere comes from the soft undercoats of goats specifically bred to produce wool. In the past manufacturers imported cashmere from Asia into England and Europe for finishing. However, some farmers now raise Cashmere goats in Europe and the UK. Cashmere harvesting is very labour intensive, requiring the use of people rather than machines, which gives it the high price. It may take more than two goats to produce enough wool to manufacture one jumper. Cashmere is soft and lighter in weight than traditional wool, but warmer. It is also less likely to cause allergies or itching. Light in colour when harvested, manufacturers can dye cashmere into any colour. A lady's polo neck jumper knitted from cashmere is often costly, but the material is beautiful and functional. You should wash cashmere jumpers by hand using mild soap and warm water. Be sure to lay the jumper flat to dry, and not expose it to high heats, steam irons, or clotheslines.
Cotton and Nylon Blends

Cotton knit blended with nylon is a good material for men's jumpers. The softness of cotton, blended with the natural stretch of nylon gives a man's polo neck jumper increased versatility and durability. Easy to clean, and often machine washable, cotton blend jumpers can be lightweight or heavy, and you can find them in every colour imaginable. Warm and lighter weight than wool, cotton blends are durable, long lasting, and seldom induce allergic reactions or itchy skin. Less expensive than their wool and cashmere counterparts, cotton blend jumpers are popular with all ages and genders.