Many digital television experts believe Blu-ray is the best medium for watching digital videos on high definition televisions (HDTV). Moreover, Blu-ray disc players can also present high clarity DVDs, CDs, and streaming internet content. The varied capabilities and performance characteristics of these players should prompt consumers to learn about the top players on the market before making a purchase.
Blu-ray Players Buying Factors

Consumers should only consider Blu-ray disc players that possess the connectors they have on their televisions. The top Blu-ray players include composite, S-video, component, and HDMI video outputs, with analogue stereo, digital optical, and digital coaxial audio outputs. Blu-ray disc player buyers should ensure the player can flawlessly present DVDs and CDs to reduce the amount of money spent on audio and video components. They also need to set a budget that realistically includes all of the components necessary to build a high performance home entertainment system.
Sony BDP-S790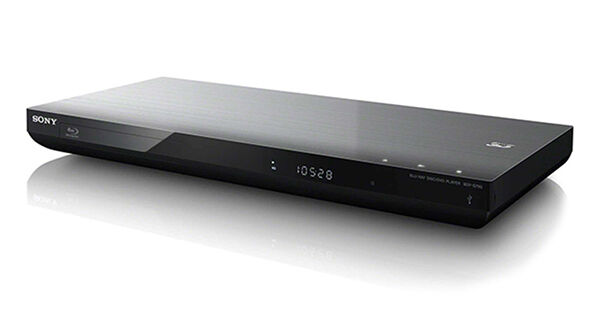 The high-storage Sony BDP-S790 up converts 1080p for standard DVDs, with a built-in Wi-Fi capability to connect into home wireless networks. Sony developed this player to provide universal coverage, which means it plays DVDs and CDs, as well as high-resolution SACD audio discs. The Sony Blu-ray player accesses streaming online movies and television shows found on services such as Netflix and Hulu Plus. At barely 5 centimetres high and 40 centimetres wide, the Sony BDP-S790 provides users with convenient portability.
Samsung BD-F5900
As the first manufacturer to integrate Blu-ray players into home theatre systems, Samsung also broke the innovation mould by developing the BD-F5900 to offer users 3D videos. The Samsung BD-F5900 includes built-in Wi-Fi capability, which provides users with more flexibility in setting up their home entertainment centres. With one HDMI output and a DLNA certification, the BD-F5900 plays audio and video content from other compatible electronic devices. A vast majority of expert and consumer reviews praise this Samsung Blu-ray player for its high-resolution video clarity.
Oppo BDP-103
For consumers willing to spend at the higher end of the Blu-ray player cost range, the Oppo BDP-103 is a good investment. Unlike most other players, the BDP-103 does not offer users a high degree of portability, but the tradeoff is a ruggedly designed player that weighs just over 5 kilogrammes. Constructed with sturdy polished metal, the player withstands years of frequent downloading of internet content, as well as the vivid projection of DVD videos and CD music. The easy to use front panel includes the basic controls, which eliminates the confusion presented by many other types of players. Oppo also has an LED display that shows the status of firmware downloads.