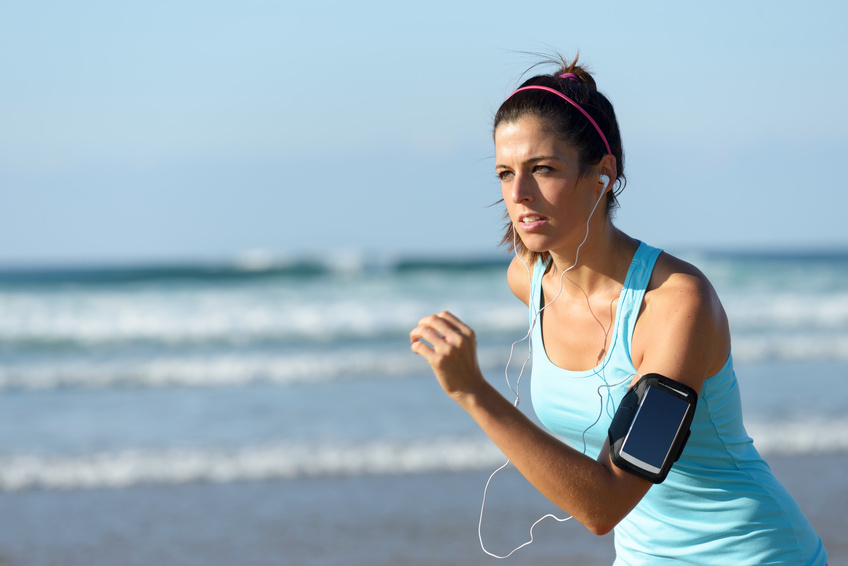 Bluetooth headphones allow for a wireless connection between headphones and a Bluetooth-enabled device. Compact and lightweight, these units make for the perfect jogging or gym companion. Consumers should look for Bluetooth headphones that are comfortable and offer easy access to volume and other controls.
VicTsing Bluetooth Headphones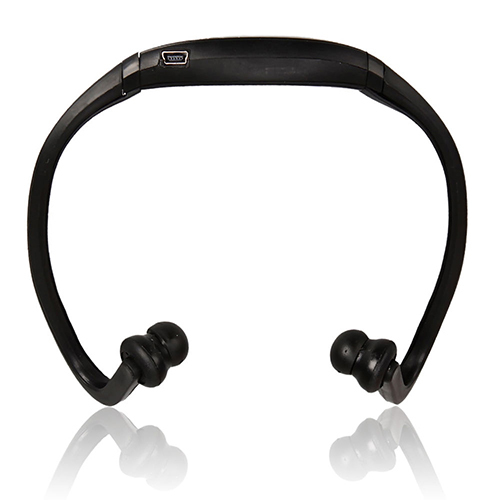 As these Bluetooth stereo headphones wirelessly stream audio from compatible electronic devices in a design that stays on, they are ideal for jogging or gym workouts. Equipped with a microphone and control button, these gym earphones feature complete hands-free listening, allowing users to adjust the volume, change track numbers, pause music, or take incoming calls as desired. The unit also features a sweat proof design and offers up to a 9-m range of wireless connectivity. Both comfortable and stylish, the behind-the-head design provides a comfortable fit that resists falling off the wearer's head. The built-in, rechargeable lithium ion battery provides up to 10 hours of playback time and 300 hours standby time; users can charge these Bluetooth sports headphones via the included USB cord.
CredDeal-BA88 Hi-Fi Bluetooth Stereo Headphones
These wireless Bluetooth headphones are ideal for streaming music while jogging or at the gym. These jogging headphones come standard with hands-free listening and a built-in microphone; these features allow users to adjust audio volume, change tracks, pause music, and answer incoming calls. The CredDeal-BA88 offers a sweat-proof design, making it ideal for active use. Still, a behind-the-head design eliminates wires and provides for a lightweight and comfortable fit. The unit provides up to five hours of playback time and 200 hours standby time with a range of up to 9 m. Lastly, these running headphones charge via USB.
TECEVO F3 Freedom Bluetooth Stereo Earphones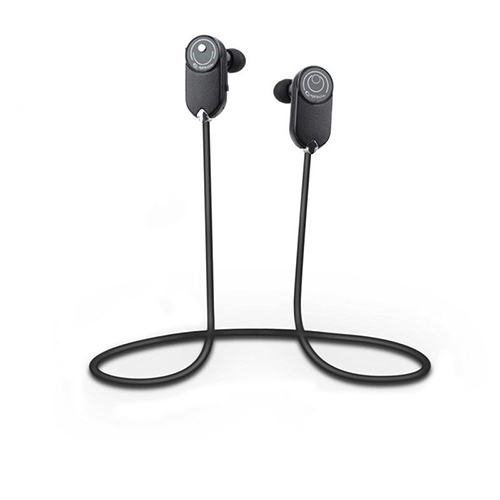 Compatible with Bluetooth supported electronic devices, the TECEVO F3 allows for greater range of motion while working out. An integrated microphone and call management buttons support use for hands-free calling while allowing for complete music control. Renowned for its enhanced audio quality and clear voice transmission, it is lightweight and comes with three different size earbuds to ensure all-day comfort and a secure fit. The TECEVO F3 features a cord as the body of the headphones as opposed to the more common structured, plastic, behind-the-head design. The unit's built-in, hi-density rechargeable battery delivers up to six hours of talk time or five hours of music play, with a range of up to 9 m.