Keeping your car's bodywork in tip-top shape means that your vehicle looks good, even after years on the road. Drivers can repair scratches and dents with body repair kits. These kits include everything required to make a car look like new. The top kits available offer simple instructions, and some come with a DVD.
Farecla Scratch Repair Kit
The Farecla repair kit removes scratches and chips from a variety of paint surfaces and is safe for cars with metallic paint. It comes with a neoprene flatting block, applicator sticks, abrasive paper, backing plate, foam mop, scratch remover tube, clear coat, and an instruction video. The brand also offers a G3 permanent scratch remover, which uses specially engineered diminishing abrasives to break down and repair scratches gently for a flawless finish.
Turtle Wax Scratch Repair Kit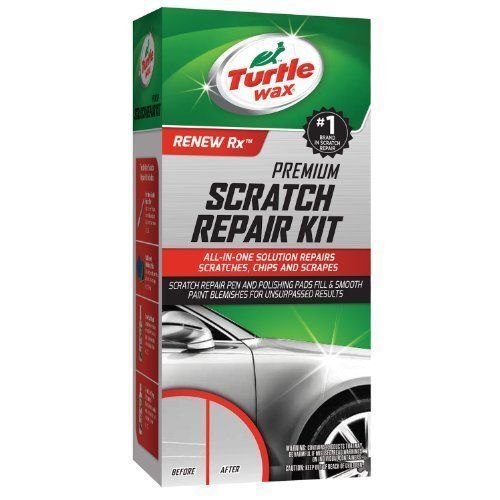 The Turtle Wax scratch repair kit allows drivers to remove even stubborn scratches from the paintwork. The high-quality scratch repair pen and polishing pads repair blemishes, chips, and scratches in just a few steps. The precision clear-coat dispensing pen fills in scratches, then the paint-clarifying compound smoothes the surface. The spray lubricant keeps the surface of the car wet while drivers use the pads to rub away any excess clear coating. Drivers can follow up with an overall wax using a Turtle Wax high-gloss product.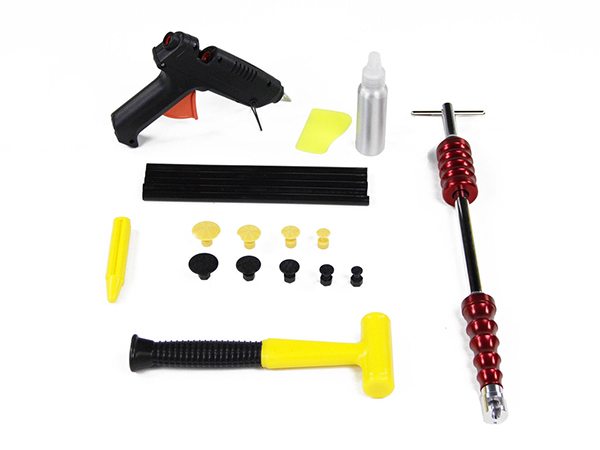 Cars are exposed to dents from other vehicle doors, shopping trolleys, and other hazards in the environment. The Ding King dent repair kit has all the supplies necessary to fix small dents. The kit includes three sizes of stem to allow drivers to repair dents with ease. The device works on dents in the bonnet, boot, fender, and bumper. Drivers can apply glue to the top of the dent and place the patented dent repair bridge on top. Twisting the wing nut at the top of the bridge pops the dent out of the car. This paintless dent repair system requires little fuss and improves the look of the car in minutes.