No DVD collection is complete without the best of James Bond. You can find a wide selection of Bond movies on eBay. Before expanding your DVD collection, learn about the top three James Bond films of all time.
'Goldfinger' (1964)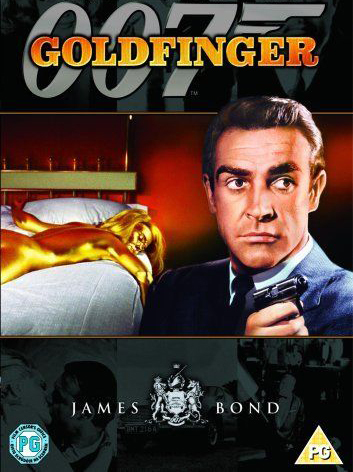 'Goldfinger' is the third James Bond film. Sean Connery stars as MI6 agent James Bond and Shirley Eaton as iconic Bond girl Jill Masterson. The film further features Honor Blackman as Pussy Galore and Gert Frobe as Auric Goldfinger. The film is an adaptation of the Ian Fleming novel of the same name. In 'Goldfinger', Bond investigates gold smuggling by villain Auric Goldfinger and discovers his plan to attack the US bullion depository at Fort Knox. 'Goldfinger' is the first film in the series where Bond uses technology and gadgets, and it is the first Bond film to win an Academy Award.
'From Russia with Love' (1963)
'From Russia with Love' is the sequel to the first Bond film, 'Dr. No'. It stars Sean Connery as 007 and Daniela Bianchi as Tatiana Romanova. Bond receives orders to aid the defection of Soviet consulate clerk Romanova in Turkey, who will surrender only to him after seeing his photo in a Soviet intelligence file. However, SPECTRE intends to avenge the death of Dr. No at Bond's hand by placing an agent close to Bond after engineering Romanova's defection. The film was a commercial and critical success and remains one of the best-loved Bond films produced.
'Casino Royale' (2006)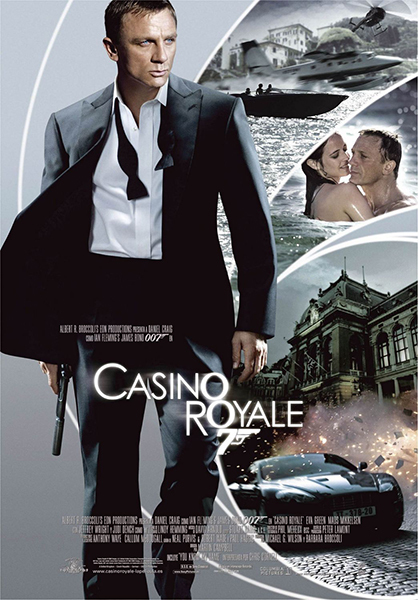 The 2006 version of 'Casino Royale' is the third screen adaptation of Fleming's novel of the same name. It is the 21st film in the Eon Productions James Bond series, and stars Daniel Craig as Bond. The film portrays events at the outset of Bond's career as Agent 007. After killing a traitorous MI6 section chief and thwarting a terrorist attack at Miami International Airport, Bond meets and falls in love with Vesper Lynd (Eva Green). Lynd is a treasury employee instructed to provide Bond with the cash he requires to beat terrorist financier Le Chiffre in a high-stakes poker game, bankrupting him in the process. The story arc continues in 'Quantum of Solace' (2008), the next Bond film in the series.
James Bond Memorabilia
Due to the popularity of the James Bond film franchise, you can find a plethora of Bond memorabilia, from film props to diecast cars. Numerous promotional products accompanied the release of 'Goldfinger'. Bond memorabilia include a diecast Corgi Toys Aston Martin DB5, which became the best-selling toy of 1964, as well as watches, posters, and books. You can also consider adding a James Bond DVD box set or special edition James Bond DVDs to your collection.