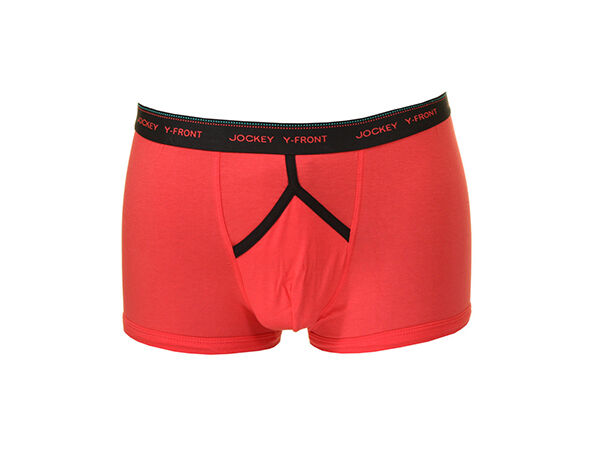 Boxers are a comfortable, loose type of men's underwear which provides more ease of movement than traditional briefs. Cut like a pair of shorts, boxers feel less restrictive than tighter briefs. Boxers come in a wide range of styles, colours, and brands, so browse eBay for the best boxer shorts selection to find the right pair for you.

Jockey
Jockey boxer trunks have just enough stretch to fit you like a glove, and the lightweight cotton fabric is the epitome of comfort. Fashionable and contemporary, Jockey trunks are seamless, and the designs are simple and traditional. There are several styles to choose from, including stretch boxer trunks, modern classic boxer trunks, and microfibre trunks, which wick moisture away from your body to keep you dry under pressure, and they feature mesh panels for added breathability. With a comfortable elastic waistband, the boxers sit at the natural waist and alleviate bunched fabric and discomfort with a sleek, shapely fit.

Crosshatch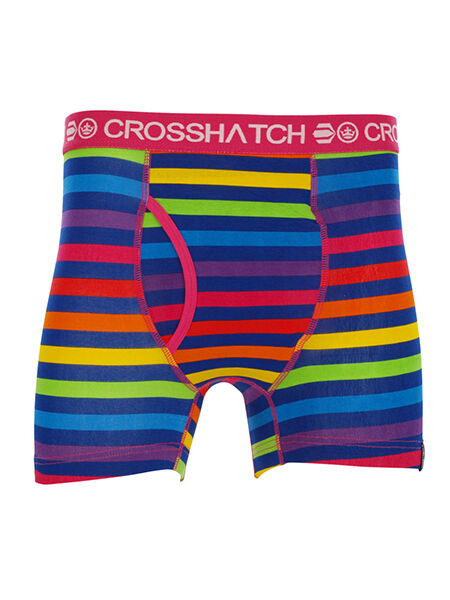 Your clothing may give off the impression that you are all business, but your underwear says something different when you wear colourful Crosshatch boxers. The street brand is famous for wild prints, bold colours, and fun designs. Its boxers come in designs like Blockout, which has a geometric print, Typos, which has the word 'Crosshatch' spelled out all over the boxers, and if you need something subtler, stripes and neon coloured solids are for you. Made of cotton, the boxers are as easy to wear as they are fun. Step out of the box when you are wearing boxers, and choose styles that are anything but boring. Crosshatch boxers are practical too; the designer boxers are machine washable and easy to care for, with just enough stretch to conform to your body easily.
Under Armour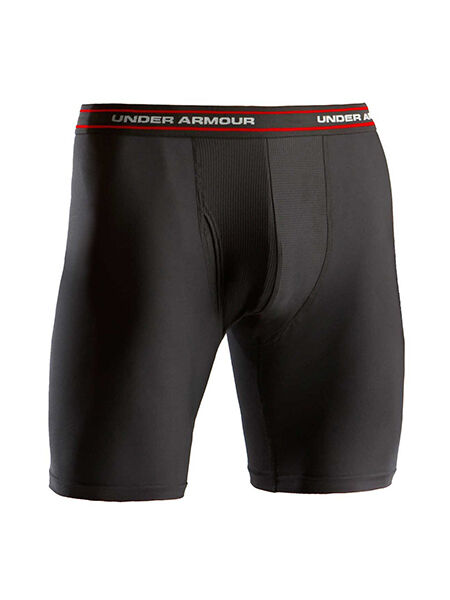 Under Armour has you covered when it comes to supportive boxers. Its Original Boxerjock boxer briefs come in three lengths: 3 inch, 6 inch, and 9 inch. The high-performance boxers use special HeatGear fabric to fit closely without discomfort, and the material keeps you dry and allows optimal flexibility. These boxers never lose their shape, because they always feel like a custom fit, and come in stylish shades like black and blue. Perfect for sporting events, long work days, or workouts, Under Armour boxers include mesh to allow your body to breathe and keep you cool, and the smooth fabric does not show under your trousers. Special anti-odour features alleviate germs, and the company builds its boxers to avoid unsightly and painful chafing.