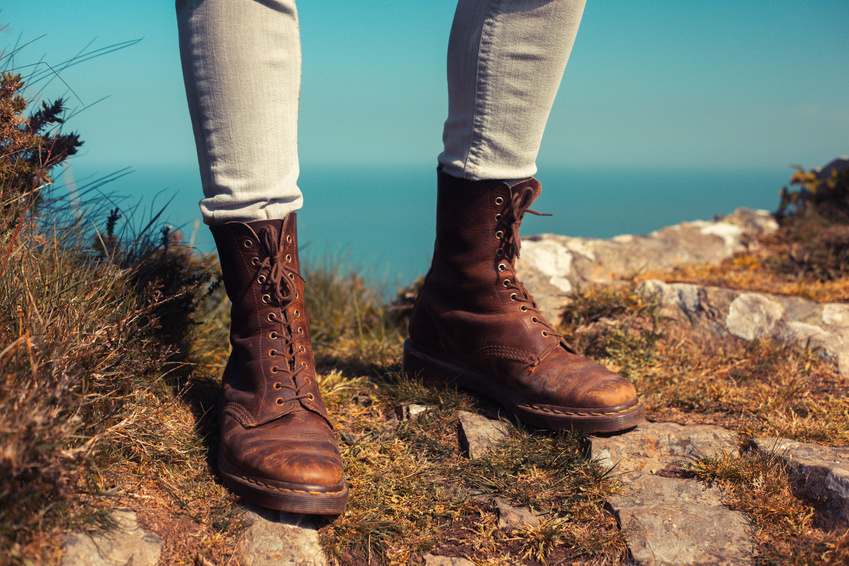 Boots take their owners places they could not ordinarily go by allowing them to trek through mud and stomp over rough terrain. The best boots allow wearers to do this while also looking fabulous. Brands like Timberland, Frye, and Dr Martens are legends in the fashion industry for meeting this challenge, and numerous styles are available for each of these three top brands.
Timberland Company Boots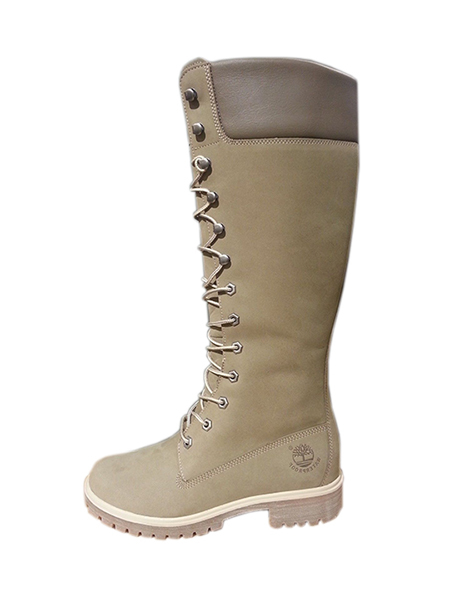 The Timberland Company's styles still feature influences from their origin in the early 1900s. The shoes are for hard working (and hard playing) individuals and feature durable constructions and quality materials that last. The men's Chukka boots feature a simple design with a leather exterior and only two laces around the ankles. Timberland uses full-grain leather to build the boots, and each hand-finished boot has a deliberate worn appearance. Moulded leather midsoles with leather outsoles and rubber heels provide traction, comfort, and style. Women's Timberland boots are just as appealing as the men's boots.
Dr Martens Boots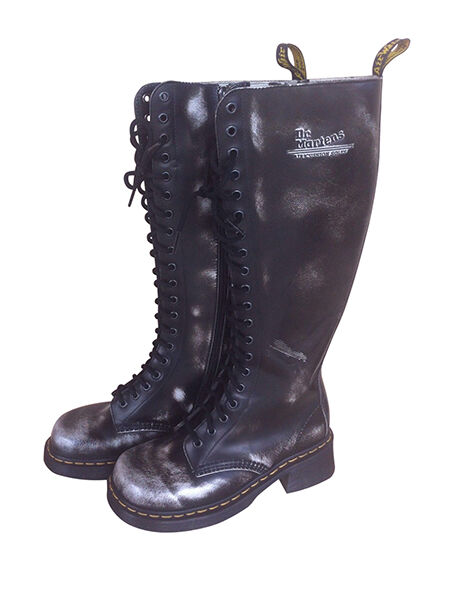 Dr Martens, commonly referred to simply as 'Doc Martens', began a revolution with its shoes in the 1950s. Inspired by the increasing popularity of free thinking, the company designed footwear that deviated from the traditional styles of previous generations. The company also invented air-cushioned soles and found other ways to make Doc Marten boots more comfortable. Ladies like the classic Dr Martens 1460 boots to achieve a rugged, yet classic, appearance. To make these women's boots immediately comfortable, the company mills the leather to make it softer and more pliable, rolls and flexes the quarter panels, and bends the toe to form a crease in the leather. Men look classy in the two-toned, wing-tipped Dr Martens Bentley boots. These boots look like the classic loafers worn by businessmen, but they feature the shape and feel of boots.
Frye Company Boots
The original goal of the Frye Company had nothing to do with being a fashion icon. The company wanted to make the daily lives of workers easier by providing them with durable, comfortable footwear. In 1938, Frye was commissioned to make footwear for the military, and production continued for many years. Eventually, the company created designs that appealed to the general public and solidified its place in fashion history. Frye offers a wide range of styles, from dress boots to casual styles with a worn look. The Women's Harness boots feature painted American leather, stonewashed to give them a worn appearance. The boots have rubber soles and feature Goodyear welt construction.