Chronograph watches are a specialised stopwatch that users can start, stop, and return to zero by applying pressure to the watch stem. Although their primary purpose is to time athletes during competitions, other applications include marking the time of vehicles and boats throughout short and long distance races. Consumers who want to buy a chronograph pocket watch should learn about the features that make the watches useful, as well as the top brands to consider.
Chronograph Watch Features

Most of the top chronograph watches include a bezel that either remains fixed or can rotate around the outside of the dial. Metered bezels marked to uniform scales help provide accurate time measurement. A timing hand allows users to reset the clock rapidly, which plays an important role in maintaining the pace of individual athletic competitions. The watch quickly moves the hand back to zero to start the next race or time the next athlete. Some chronograph pocket watches have multiple second hands that users can start and stop independently.
Bulova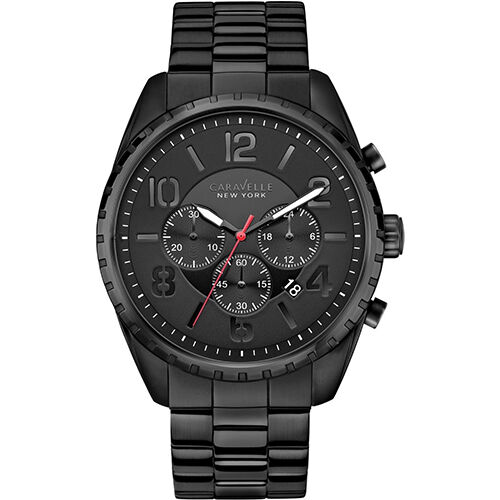 Bulova designs and manufactures the Wilton Precisionist line of chronograph watches that consistently rank near the top of the chronograph watch category for performance and durability. The accurate chronograph watches include a black dial that features gold-tone numbers and tracking hands. Bulova ensures the watches maintain accurate time to within 10 seconds every 365 days. The curved mineral glass crystal not only reflects sunlight, but it protects the interior of the watch from impacts and moisture damage. Timekeepers who measure how long it takes divers to move to the surface can submerge Bulova chronograph watches in up to 50 metres of water.
Victorinox Swiss Army
Victorinox Swiss Army produces the Infinity chronograph watch for both men and women. The efficient and rugged watch mimics the style of aviator watches by reflecting the expertise of military trained engineers. Victorinox Swiss Army developed the Infinity to withstand water damage from deep within swimming pools. Luminescent hands and numbers provide animal lovers with the quintessential timepiece for monitoring the rate of animal calls during the night. The 40-millimetre protective case repels flying debris and prevents heat from degrading the inner mechanism of the watch. It also features a leather buckle that you can conveniently snap on your trousers.
Luminox
Luminox manufactures the Colormark Chronograph to resist water damage in depths as far as 200 metres. The double-gasket and carbon-reinforced polymer of the protective case prevents cracks and dents caused by frequent use. Users benefit from colour coordinated night illumination that includes white, blue, orange, or green markings. Colormark Chronograph watches typically rank near the top with consumers, providing accurate timing down to within a few seconds each year.