Colouring pens are used by both adults and children to create artworks. There are lots of brands of colouring pens with many different types, features, and nibs. Each type colouring pens suit a different purpose, but with the overall goal of providing stunning colour to any artwork. Three of the top colouring pen brands include Berol, Sakura, and Staedtler.
Berol Colouring Pens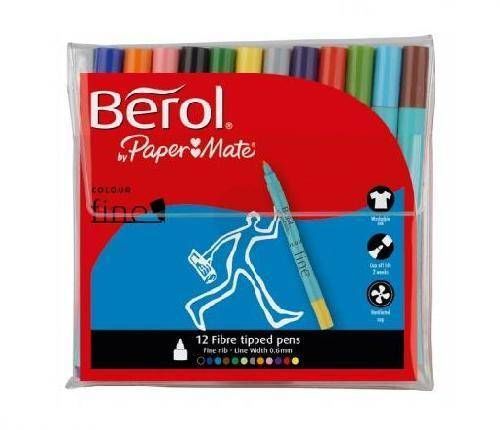 Berol is actually a subdivision of Paper Mate, an even bigger brand of writing tools. They have designed a wide range of colouring pens to suit every artist. One of their most popular colouring pen types is the Handhugger colouring pen. These colouring pens are great for anyone, but are especially beneficial for children who are just learning to keep it within the lines. The pen is triangular shaped, which encourages children to hold it with the correct grip to produce more solid and controlled colour. Handhuggers colouring pens also have a tough, broad tip, which allows for more coverage in less time. The Berol Colour Fine colouring pens are great for detailing and drawing. The tip is fine with washable ink that will form 0.6mm wide lines. The Colour Broad colouring pen is at the other end of the spectrum with a line width of 1.7mm. It also has washable ink and is great for colouring large areas. There are many other Berol colouring pens to choose from to suit every colouring need.
Staedtler Colouring Pens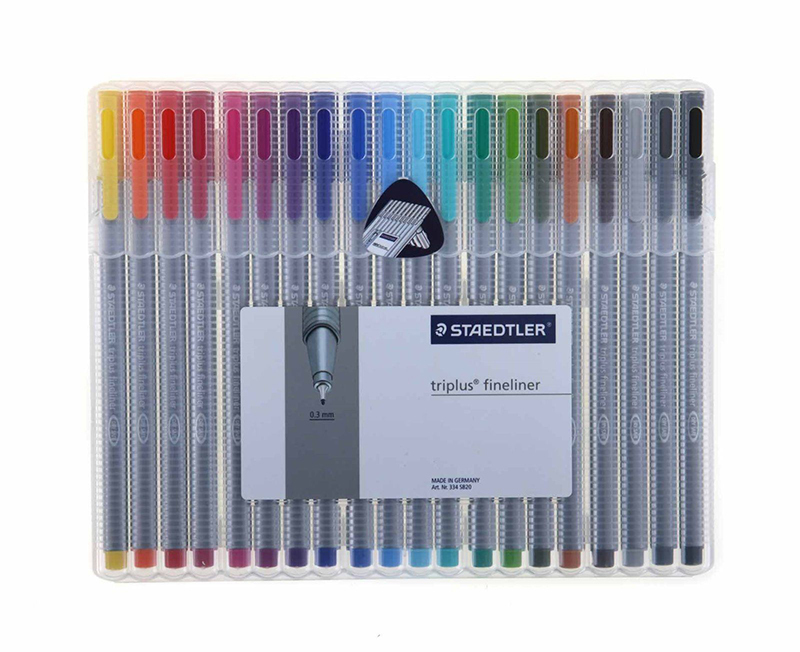 Staedtler has been known for its creation of innovating writing and artistic instruments. Their collection of fibre-tip colouring pens are appreciated by students, teachers, and artists alike. Their subdivision of colouring pens include the Noris Club line of fibre-tip pens, the Triplus line of colouring pens, and metallic coloured markers. Similar to the Berol, there is also a range of Staedtler Triplus Fineliner pens that is great for drawing and detailing. Some are even made with a triangular shape similar to the Berol Handhugger. There is a wide range of Staedtler marker pens, and their metallic collection brings vibrant metallic colours to any artwork.
Sakura Colouring Pens
The Sakura Colour Corporation is a Japanese company that began making crayons in 1921. They started including ink products in the 1980's when they developed their innovative sub-micron pigments. This is where the legendary Pigma drawing pens were born. Sakura was also the first company to develop gel ink with their Gelly Roll gel pens. Many artists and illustrators choose Sakura Pigma Micron pens for their accuracy and permanence. The Sakura Koi Brush pens are also very popular due to their versatility. Users can make brush strokes of various width and boldness by altering the amount of pressure applied to the nib. The nib will always quickly regain its original form.