Whether recording a favourite television programme or trying to transfer some home videos onto a DVD, users need blank discs they can record on. Unlike with DVD R discs, users can write files onto DVD RW discs several times depending on the technology. Most discs have around 4.7 GB of space, which can fit a full-length movie or several shorter videos. Many brands produce DVD RWs, and they vary in speeds, life span, and disc space.
Maxell DVD RW Discs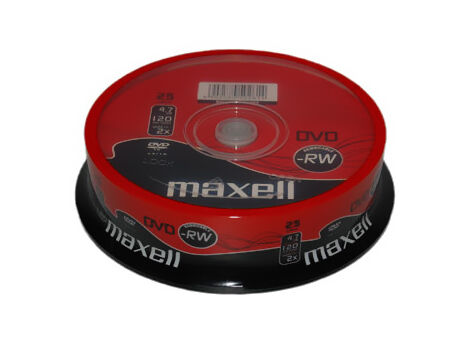 The Japanese electronics company Maxell has been around since the 1960s. It produces a wide selection of electronic merchandise with a heavy focus on recording media, such as DVD RW discs. Maxell DVD RW discs usually feature noise-free playback and fast write speeds. The brand claims that their discs have a shelf life of 50 years and that any multi-read device, regardless of the generation, can read them.
Sony DVD RW Discs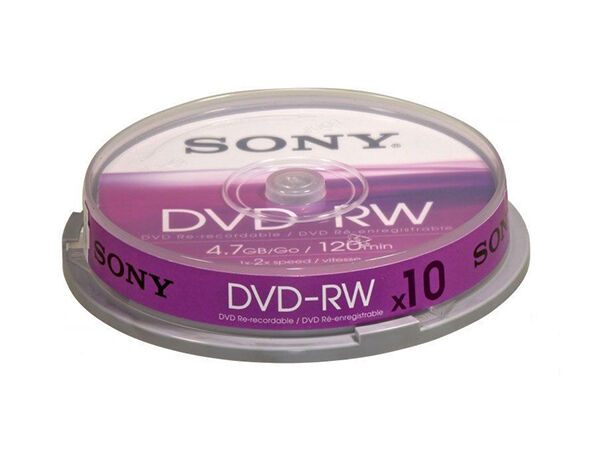 Since Sony is one of the largest electronics manufacturers in the world, they offer a wide selection of DVD RW discs, including low capacity ones that are more affordable. Not everyone needs several gigabytes; thus, some Sony DVD RW discs hold only 1.4 GB, which is enough for half an hour of video or several hours of music. Additionally, they produce DVD-RW and DVD+RW discs, but the highly technical difference between the two does not make a difference for most users. Lastly, Sony claims that their DVD RW discs can be recorded over up to 1,000 times.
JVC DVD RW Discs
Another Japanese electronics brand to consider, JVC began in the electronics industry in 1927. It invented the video home system, otherwise known as VHS. Moreover, JVC produces regular DVD RW discs as well as mini DVD RW discs for camcorders. Some of their products allow the user to select the recording quality. For example, a disc may accommodate one hour of high-resolution footage, or six hours of low-resolution footage.
Advantages of DVD RW Discs
The major draw of DVD RW discs is that owners can use and reuse them over and over up to a certain point. Furthermore, most DVD RW can handle around 1,000 cycles of writing and rewriting data onto them before they wear down. The possibility of recording and re-recording comes from the dual-layer construction of the discs. On the other hand, some people may want to record a video permanently without the chance of it being erased. In these cases, uses DVD R discs, as any accidental attempts to write over or erase the content do not work.