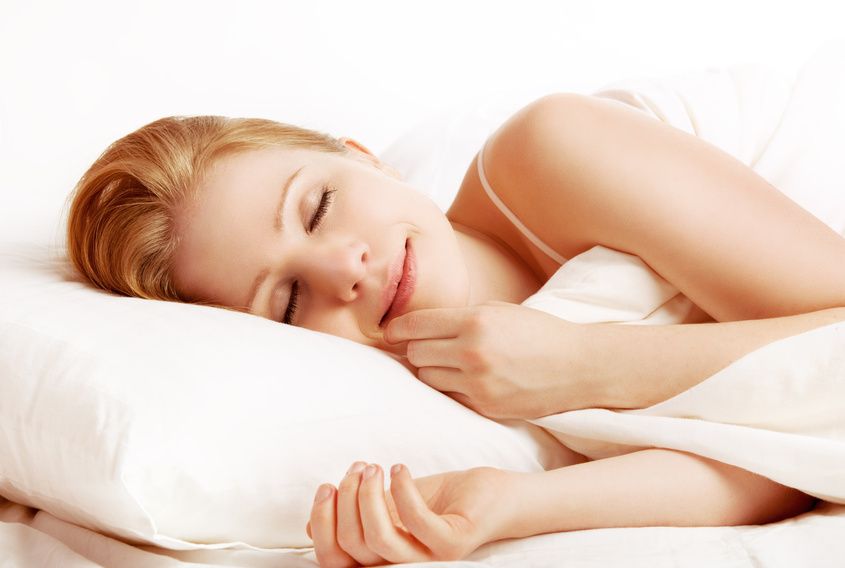 Manufactured with supple Egyptian cotton, Egyptian cotton sheets are soft and comfortable. The material ensures breathability by quickly expelling perspiration from the sheets. Consumers searching for Egyptian cotton sheets should review the top brands as well as know how to select the best ones for their needs.
Linens Limited Egyptian Cotton 1000 Thread Count Sheets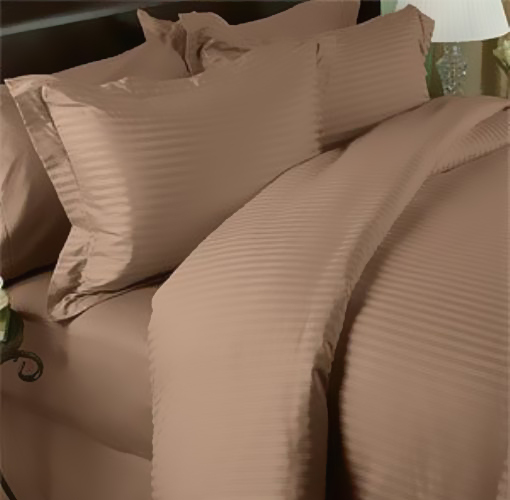 With a thread count of 1,000, the Linens Limited flat sheet provides the consummate combination of comfort and long lasting durability. The fabric fibres undergo a filtering process that removes less effective shorter fibres. Longer fibres provide the best type of fibres for spinning and weaving the strongest and softest fabric. Linens Limited uses the ladder stitch, which presents an aesthetically appealing finish. They manufacture the white flat sheet to measure 178 by 254 centimetres, which is perfect for a single bed. They also make the sheets to fit double, king, and super king size beds as well. Owners of the sheet can machine-wash it at 30 degree Celsius.
The White Company Savoy Collection Sheets
Based in London, The White Company makes the Savoy Collection, which includes both flat and fitted 100 percent Egyptian Percale cotton sheets. The smooth 400 thread count sheets not only provide luxurious soft comfort on the skin, but also the sheets possess the capability to remove perspiration quickly from the body and expel it to help cool the skin. The sheets drape well, which enhances the decor of any bedroom. Manufactured in Italy by some of the top bed sheet designers in the world, the Savoy Collection Egyptian bed sheets include a trim that features densely stitched cording. The machine washable white sheets do not tear due to daily use.
King of Cotton Pin Stripe 800 Thread Count Sheets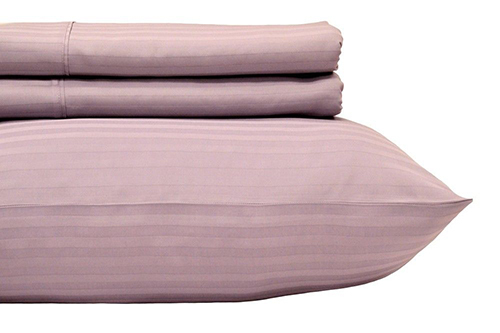 King of Cotton design and manufacture stylish 800-thread count flat and fitted bed sheets. The pin stripe design enhances the decor of bedrooms that include solid coloured wall paint, especially darker colours such as blue and lavender. King of Cotton sells the pin stripe design Egyptian cotton sheets to high-class hotels throughout Europe. The soft sheets have a light feel and are good for keeping the skin cool throughout the night.
Choosing the Best Egyptian Cotton Sheets
Unless you choose blended Egyptian cotton sheets, the level of comfort should not differ much amongst the brands. The main factor that distinguishes the quality of Egyptian cotton fabric is durability. Egyptian cotton can be a fragile material to use for manufacturing bed sheets. The best Egyptian cotton bed sheet brands incorporate high thread counts into the sheets. Thread count numbers describe the number of threads in each square inch of material. Consumers should consider Egyptian cotton sheets that possess thread counts of higher than 200. Moreover, consumers should avoid Sateen weave sheets, since Sateen weave sheets tend to tear after minimal use.