When first starting out in the game of golf, many a player is stymied by the gear involved in the game. The woods and irons necessary for playing golf can be overwhelming to new players. Fortunately, there are a number of quality golf club sets on the market. These club package sets give players an all-in-one solution to golf gear. Learning about some of the best brands in golf club sets can help golfers find a great set and get on the green as soon as possible.
Callaway Golf Club Sets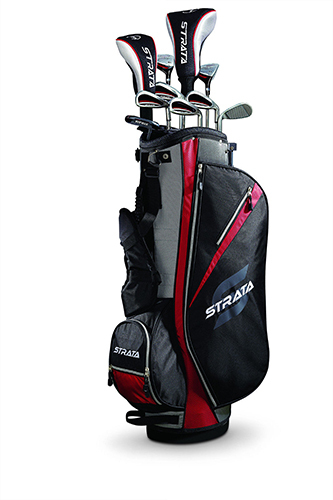 Callaway has a sizeable reputation in the world of golf and this renown extends into its complete golf package sets. Perhaps its most popular offering is the Strata series of golf club sets. The Strata 13-piece men's set is a well-loved option and includes a 460cc forged driver, a fairway wood, two hybrid clubs, five irons, and a putter. Men looking for a more comprehensive approach can upgrade to the Strata Ultimate 18-piece set, which comes with a driver, two fairway woods, two hybrids, four irons, two wedges, a putter, lightweight stand bag, and 5 headcovers. The company also offers Callaway golf sets for women. There is a Strata variety for women in search of ladies clubs, as well as the Solaire Gems series of sets, ranging from 8-piece to 13-piece sets.
Wilson Golf Club Sets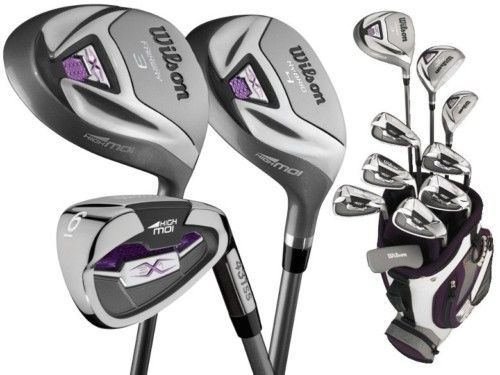 As with most complete golf sets, the Wilson Profile Men's set is a great option to consider if a golfer is new to the game. This Wilson golf set features lengths, lofts, flexes, and grips that work better for those who are still feeling out their game. The Wilson Ultra golf package is another quality choice and comes with woods with graphite shafts and irons with steel shafts so that players can enjoy some distance on their games. Women's sets from Wilson include women's versions of the Profile and Ultra sets, as well as the Hope set which is ideal for women just getting their swings up to speed.
Ping Golf Club Sets
American manufacturer Ping has an international reputation for their customised golf designs. Golf aficionados from around the world travel to the Ping factory in Phoenix to get a custom fit in golf clubs based on their swings, heights, and builds. For those looking to benefit from Ping technology without travelling to the US, there are a number of golf club sets from Ping available from other golfers. Ping also manufactures well-loved irons sets that use Ping's advanced technology to deliver distance and forgiveness in the game with ideal weight distribution and quality steel construction.