Whether to cover grey hairs, add some bright and funky colour, or just to try out a new colour overall, many women enjoy dying their hair. However, in order to get the best results it is important not to just purchase any old hair dye. Take the time to get to know the top brands of hair dye and the characteristics that make them the best.
L'Oreal Paris Superior Performance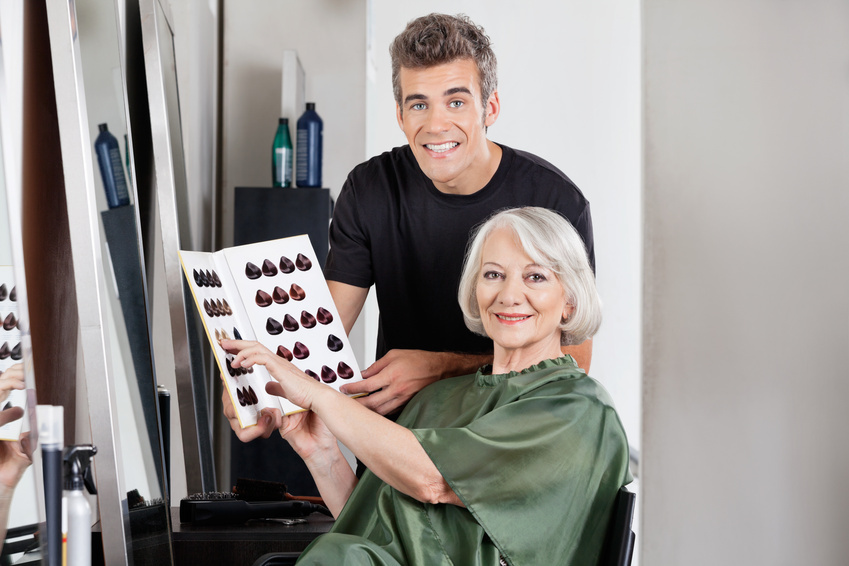 L'Oreal is a top brand in hair and beauty products, and their permanent hair dye is no exception. This traditional formula works great for many reasons. First and foremost, it is simple to use and anyone can use it. It is also very fade-resistant and the colour lasts up to eight weeks. The applicator is in a squeeze tube with an extended tip to easily reach your roots. L'Oreal offers 51 shades to choose from.
Garnier Nutrisse

Garnier Nutrisse, another top brand in beauty and haircare products, makes both permanent and semi-permanent hair dye. This hair dye nourishes hair at the same time it colours it. The key to its effectiveness is olive oil, avocado oil, and black currant oil. This formula makes your hair soft, shiny, and adds a rich colour. Because it is free of harsh chemicals, the dye does not ruin the texture of the hair as it fades out. From blonde to brunette, Garnier Nutrisse offers over 40 colour choices.
Clairol Nice 'N' Easy
Another wonderful choice for hair dye is Nice 'N' Easy by Clairol. Available in 56 different shades, this hair dye offers salon quality colour and tone to your hair. The colour mixes three salon tones, giving the hair dimension and making the colour look natural. The colour lasts up to eight weeks. This dye comes with the CC Colour Seal conditioner which makes the colour vibrant and the hair nice and shiny. The applicator is easy to use as well.
Tips For Colouring Hair at Home
When deciding on a colour, hold your hand up to the colour on the box. Choose a colour that is one shade lighter than the shade you wish to be your exact result. Stylists say that when colouring your hair you should never stray more than three shades lighter or darker than your natural colour. Once you have the colour, it is time to get ready to dye the hair. Ideally, colouring hair works best when hair is a bit dirty. Immediately before dying, apply a very thin layer of Vaseline along the hairline from ear to ear to prevent the dye from staining the skin. Read the directions on the box carefully. Divide hair into four sections and apply colour one section at a time. To ensure the colour stays, do not shampoo hair for 2-3 days.