As a serious rider, you need a high-quality riding whip in addition to your saddle, bit, bridle, and other equestrian gear. When used correctly, the whip acts as a mild corrective to help the horse and rider understand each other and move together to achieve mutual goals. With the right riding whip from a top brand, you can improve your training sessions and increase your chances of winning your next competition.
Fleck Riding Whips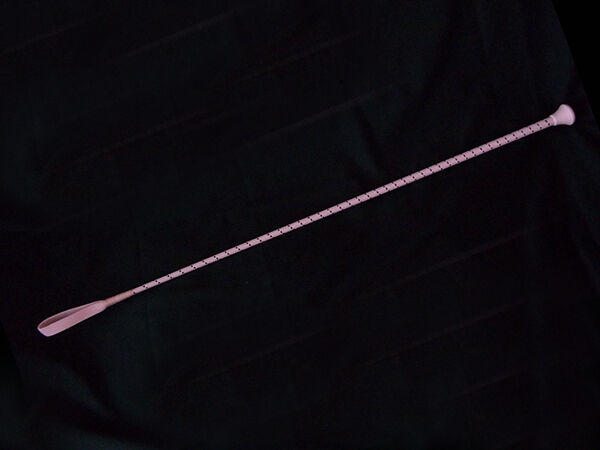 Fleck riding whips have a global reputation for quality and excellence. The German company has produced several different lines of riding crops since 1870. With products priced at premium, professional, and economy levels, Fleck offers every rider the opportunity to own a whip from a leading international brand. Among Fleck's top products are the triple dressage whip, the balance whip, and the contact whip. Each one includes ergonomic features for rider security and comfort. Jumping bats, lunging whips, vaulting whips, trotting whips, and hunting whips are all available from Fleck, covering nearly every type of riding you could wish to do.
Cottage Craft Riding Whips

Cottage Craft riding whips are very popular for their combination of superb materials, high-end design, and affordable value. In their product line, you can find pony riding whips, jumping whips, dressage whips, and regular riding whips. Cottage Craft include various adornments and embellishments on many of their whips. For instance, the gel riding whip offers a cooler, more comfortable grip for riders. The Union Jack riding whip features a patriotic image of the flag at the very tip. Other whips incorporate glitter or crystal elements for a bit of extra sparkle during performances.
Fouganza Riding Whips
As a brand, Fouganza respects the rider-horse connection and creates riding whips that serve as positive reinforcement of that bond, developing understanding and respect between horse and rider. The brand emphasises innovation and constantly puts out new products. Fouganza makes a variety of schooling whips and riding crops in different colours. Beautifully balanced and ergonomically designed, Fouganza riding whips make each riding or training session easier. The riding crops are available in different sizes, with two common lengths being the 50 cm crop for jumps and the 65 cm crop for general use.