Candy dispensers are fun and collectible, and help you ensure that you or the children do not have too many sweets at one time. Some are simple dispensers, requiring you to simply press a button, while others are motion activated. Because the range of candy dispensers is so extensive, and because quality varies significantly, choosing from among the top three ensures you get a high quality, long lasting candy dispenser that looks great.
Sharper Image Motion Activated Candy Dispenser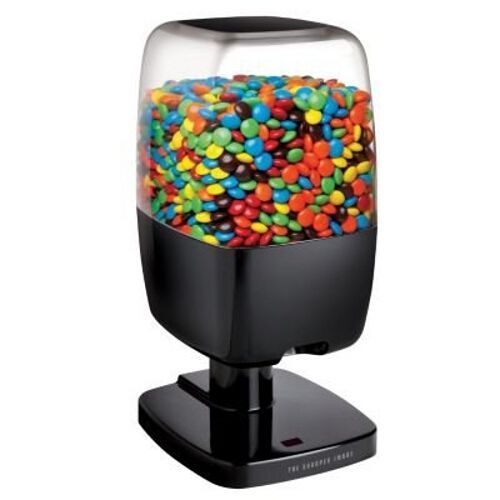 The Sharper Image motion activated sweet dispenser delivers a portion of sweets right into the palm of your hand. This model is popular because it does not require you to make contact with the machine to get your sweets, and therefore reduces the risk of germ transfer, keeping you and your tasty treats more hygienic. It has four different settings to allow you to control exactly how many sweets you get per portion. The removable lid provides an easy method of filling the sweet container, without spillage. It has a large capacity sweet container that you can remove from the base quickly and easily for cleaning purposes. A LED light activates when the machine is about to dispense.
SnackMan Motion Activated Treat and Candy Dispenser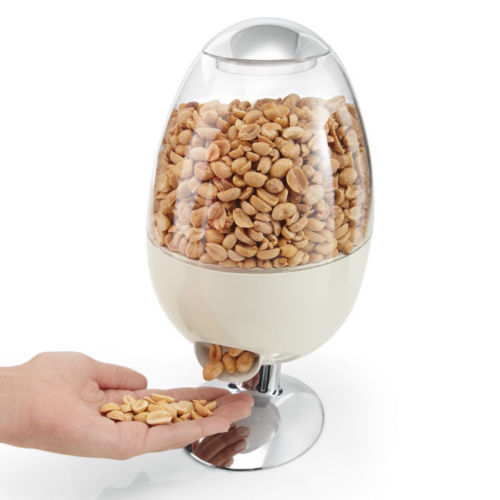 SnackMan motion activated treat and candy dispenser provides a simple and hygienic way of getting a controlled portion of treats and sweets. You simply place your hand beneath the sensor, and it delivers your chosen snack straight into your hand. This dispenser is a popular choice because, as well as unwrapped sweets, it can also take nuts, sunflower seeds, pumpkin seeds, and dried fruit, allowing you to provide yourself or your children with a healthy but tasty alternative to sugary sweets. It holds up to six cups of treats in a large container and offers three different serving size options, allowing you to control the amount of food delivered with each serving.
Pez Dispensers
Pez candy dispensers are highly collectible, having been in production since 1927. Both the contemporary models and the vintage ones are highly sought after and prized by collectors. Pez dispensers of all ages hold 12 Pez sweets, which are small, brick-shaped treats available in a wide range of flavours, including cola, cherry, chocolate, lemon, strawberry, raspberry, and mango. Most Pez dispensers are character models, featuring a character head at the top of the dispenser, from which the sweet appears. The vintage 1990s Star Wars Pez dispensers are among the most desirable. There is a huge range of Disney Pez models, featuring Mickey Mouse and the gang, along with offerings from DreamWorks, such as Shrek.