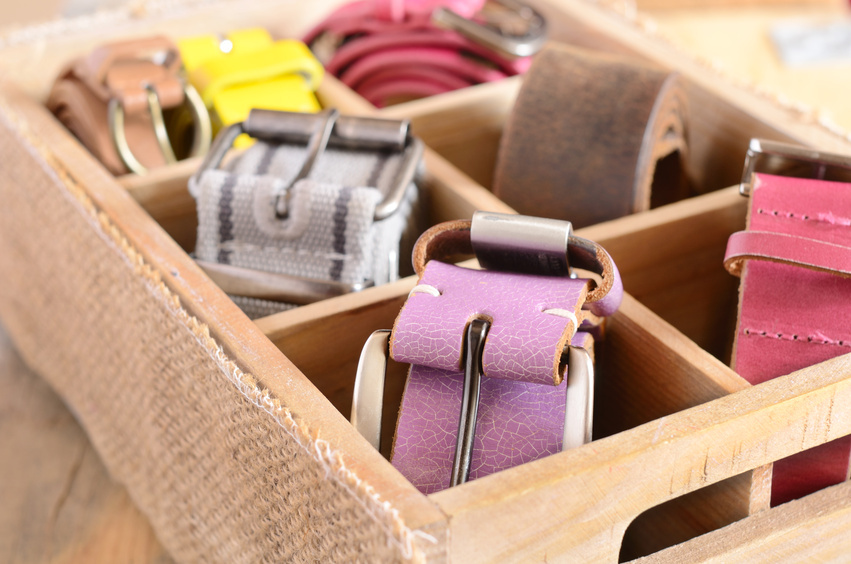 Somewhere between casual and dressy, the canvas belt for men is a suitable accessory for wearing frequently. The belt is neither shiny nor muted so it blends with everyday attire and serves its main purpose of fitting through loops and cinching the waistline. After reviewing proven sellers in canvas belt styles, add one or more of these accessories to your closet.
Designer Belt

Let others know a brand you regard highly by purchasing men's designer canvas belts. A Crosshatch Calibro canvas belt has the logo positioned around the belt in colours other than basic black such as red, white, and blue. This is one time a designer belt can be the lynchpin of your overall fashion statement. Brand your middle with Voi embroidered on the heavy-duty canvas belt available in navy, purple, light blue, and the always favourite white designer belt and designer black belt. Your designer belt retains its natural shape by hanging it on a rack instead of keeping it looped in your pants, which tends to curve the material permanently.
Canvas Webbing Belt
Most buyers shop for men's canvas belts that look good with existing clothing in their closets, and blend well with shoes. You cannot go wrong with traditional choices such as black, brown, and tan. Buy a canvas webbing belt, also called a military webbing belt, which is available for purchase in an assortment of colours. A web belt does not have holes as the buckle; instead, the box-shaped buckle keeps the canvas material clasped together. For this reason, one size fits all, and the wearer is not concerned about adding holes when gaining weight. Purchase a red, yellow, purple, or another colour as well as conventional selections.
Canvas Leather Belt

A blend of materials seen in a canvas leather belt adds distinction to your inventory of canvas belts. The length of the belt is usually canvas with leather stitched onto the fabric near or close to the belt buckle, since the heaviest wear normally occurs within close proximity to the buckle. The two-tone look adds variety to the accessory as well as functionality. Ralph Lauren makes this type of belt as well as Gucci, Dolce & Gabbana, Calvin Klein, and Tommy Hilfiger. Sports-minded guys like the Nike canvas and leather golf belt manufactured in vivid colours with the logo featured prominently on one end of the belt.